Alexa's in the Air. Talk about convenient.
Lucid Air spoils you with deep in-car integration, so you won't have to lift a finger. Just say, "Alexa."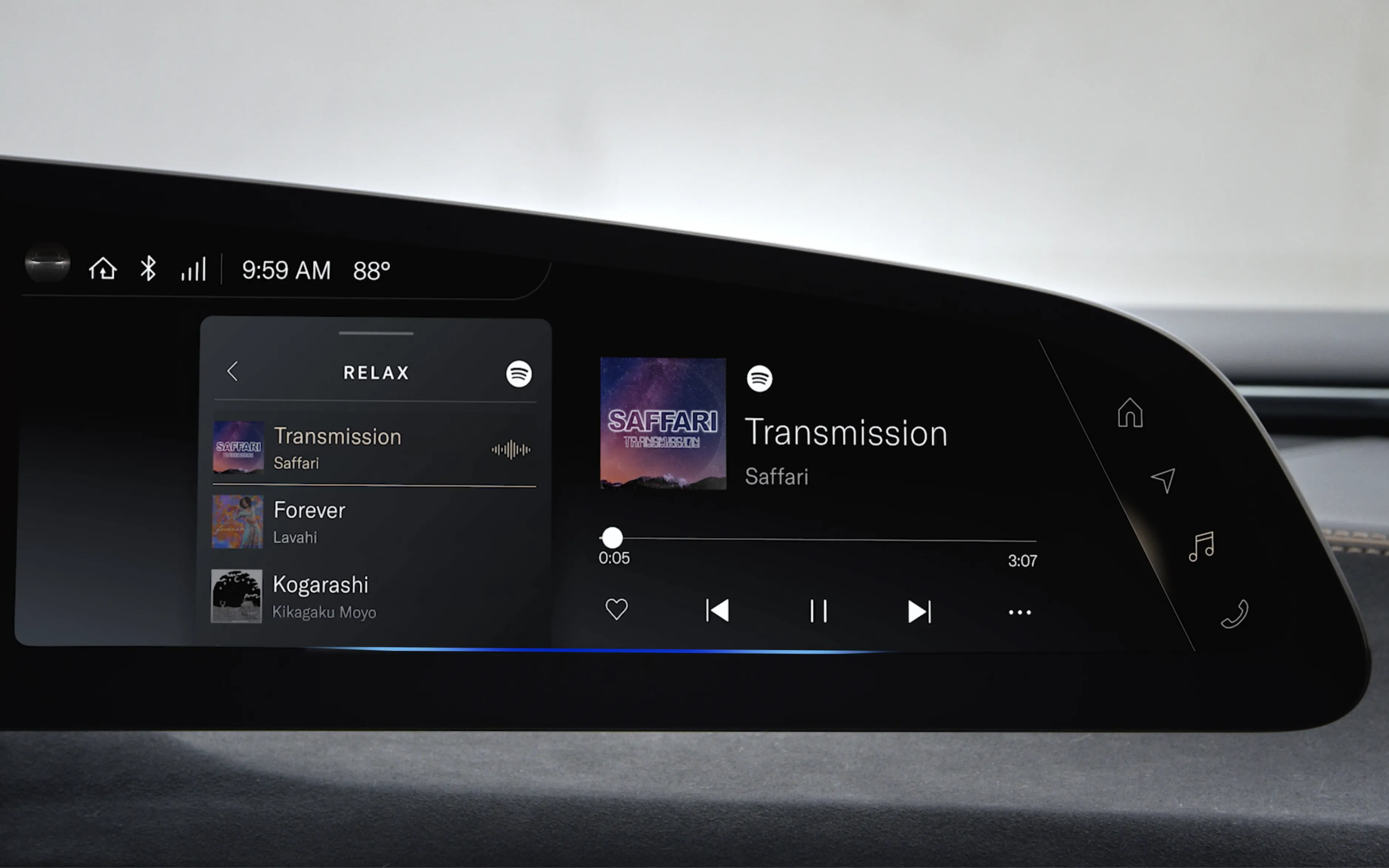 Interact with Lucid Air the most natural way possible — by talking. Alexa can heat your seat, raise the rear sunshade, take you to a charging station, or even turn on the lights at home.* Just say the word, and Alexa is there.
Effortless everything.
Check out what Alexa can do, created to offer effortless functionality all around you. Better yet, you never have to take your hands off the wheel or your eyes off the road.
Let's talk luxury.
Alexa delivers the ultimate in hands-free convenience. Here are just a few more ways Alexa makes every trip an easy, relaxing journey.
And that's just the beginning.
Alexa's deep integration with Lucid Air gets better over time. Here's a list of areas that currently add comfort and convenience, and it will continue to grow with over-the-air updates: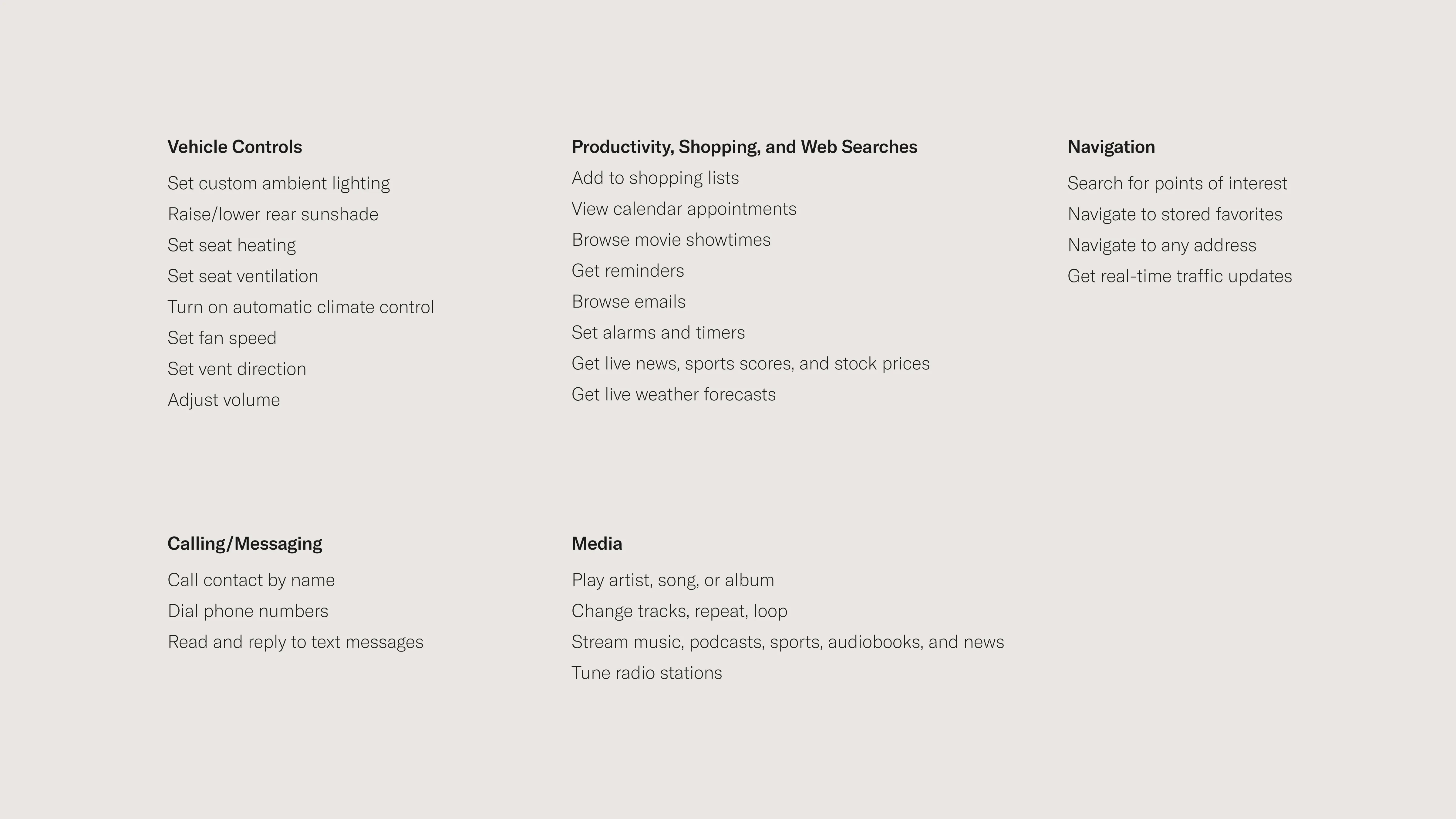 * Certain Alexa functionality is dependent on smart home technology