Lucid Air Is the World's Most Aero-Efficient Luxury Car
Industry-Best 0.21 Coefficient of Drag Sets a New Benchmark
In early June, we sent a production-representative Lucid Air to North Carolina for aerodynamic testing at Windshear's advanced rolling-road wind tunnel. It emerged with a verified coefficient of drag of 0.21, making the Lucid Air the world's most aero-efficient luxury car.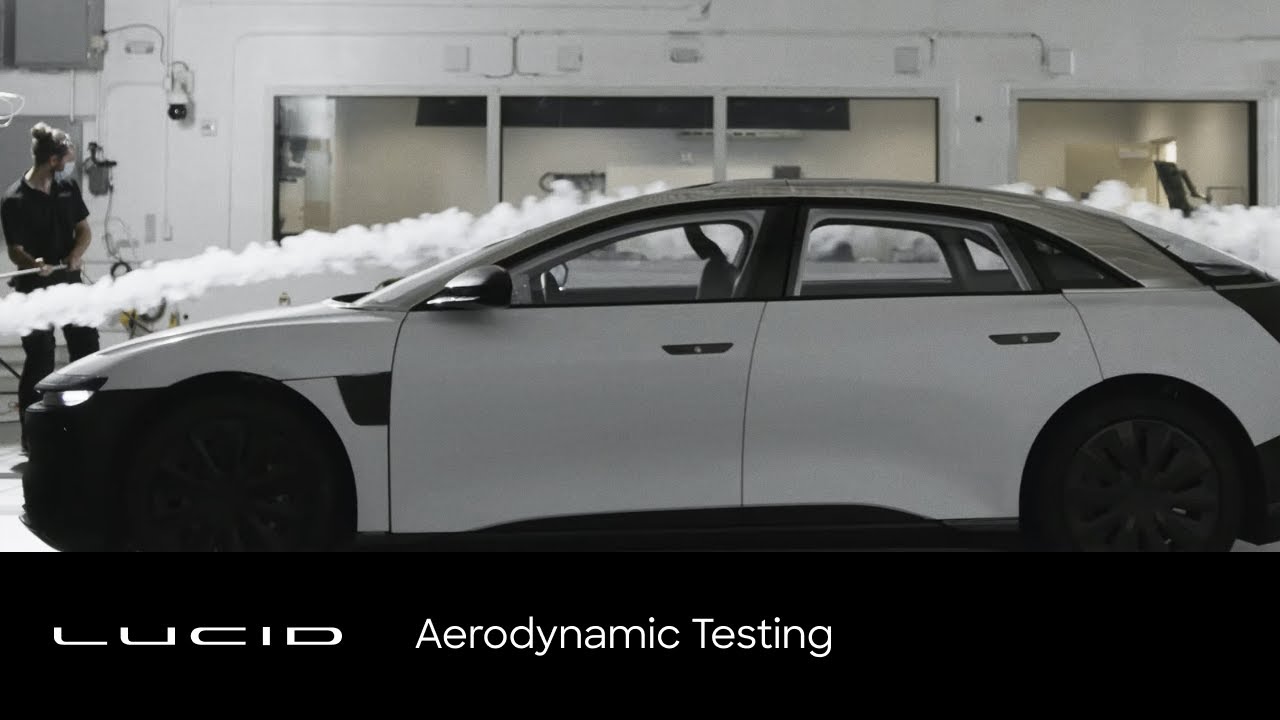 We can credit this result to an aerodynamics team — including technologists and analysts with four Formula One World Championships under their belt — who worked seamlessly with our engineering and design teams throughout the Lucid Air's development. Together, they established aero efficiency as one of our core tenets. "We applied lessons learned from shaping the world's highest performance racing machines as integral to the Lucid Air's design process," said Jean-Charles Monnet, our Lead Aerodynamicist. "It's not just about achieving the lowest coefficient of drag. It's also key to have a highly balanced performance vehicle with precisely managed airflow in all aspects."
This industry-defining aero efficiency can be seen on the surface of the Lucid Air's elegant design, with functional surfaces and details that guide air efficiently through and around the car. This includes side air intakes in the front fascia that smooth airflow around the typically turbulent wheel wells; aerodynamically optimized wheel designs; and vents in the hood that channel air around the flanks of the car.
Beneath its skin, the Lucid Air features a proprietary and patented vortex-generating air intake system behind the front bumper. It maximizes cooling performance by uniformly distributing air on heat exchange surfaces while minimizing the size of the air intake aperture, further increasing aero efficiency — and it has the added benefit of enabling the Air's sleek frontal design.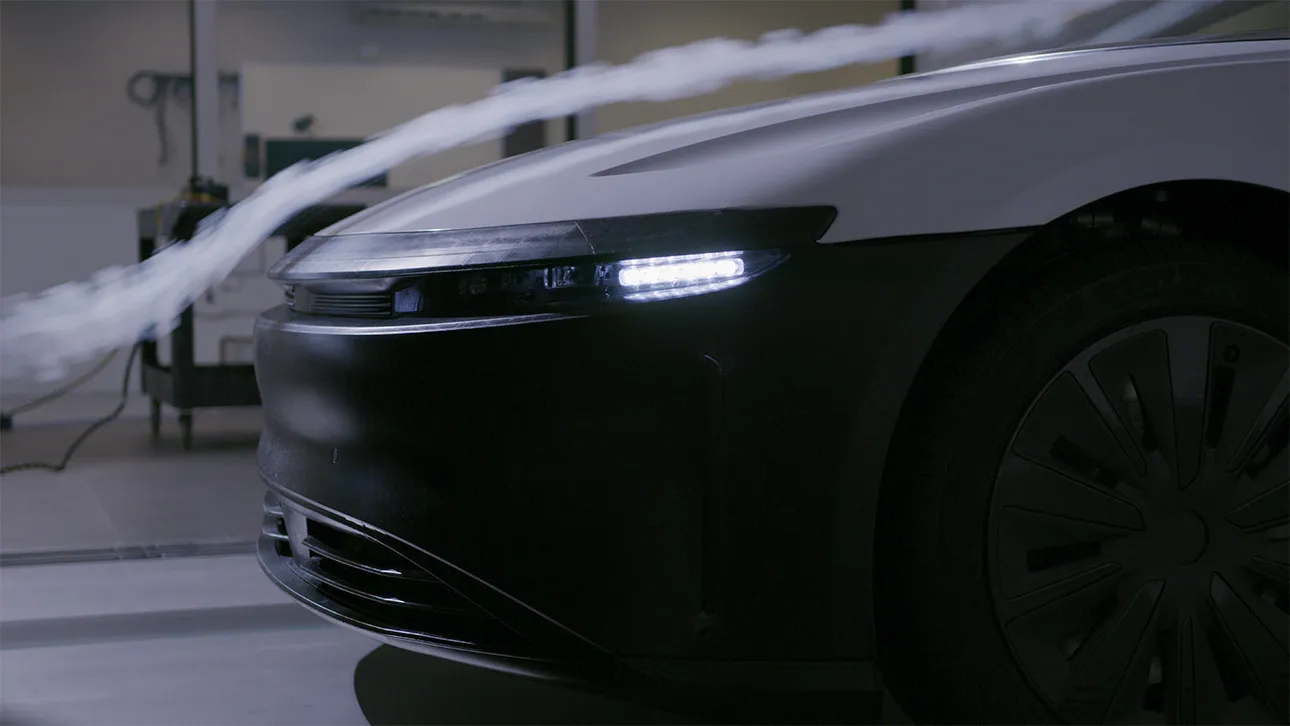 An uninterrupted, smooth undersurface curves progressively upward toward the rear of the Lucid Air to form an aerodynamic diffuser. Its effectiveness is enhanced by the very shape of the battery pack, which provides a forward extension of its curved form. This is another Lucid innovation — a battery pack that performs multiple functions within the car, contributing more than a source of energy.
In real-world testing, the Lucid Air's aerodynamic efficiency has contributed to beta prototypes already achieving comfortably over 400 miles of range on public roads at highway speeds. Furthermore, track testing and top speed runs continue to be included in the development process to ensure high-speed stability and to validate the functionality of aerodynamic systems. Thus far, a Lucid Air alpha prototype has achieved a GPS-confirmed top speed of 235 mph — and we've planned more high-speed testing this summer with our beta prototype fleet.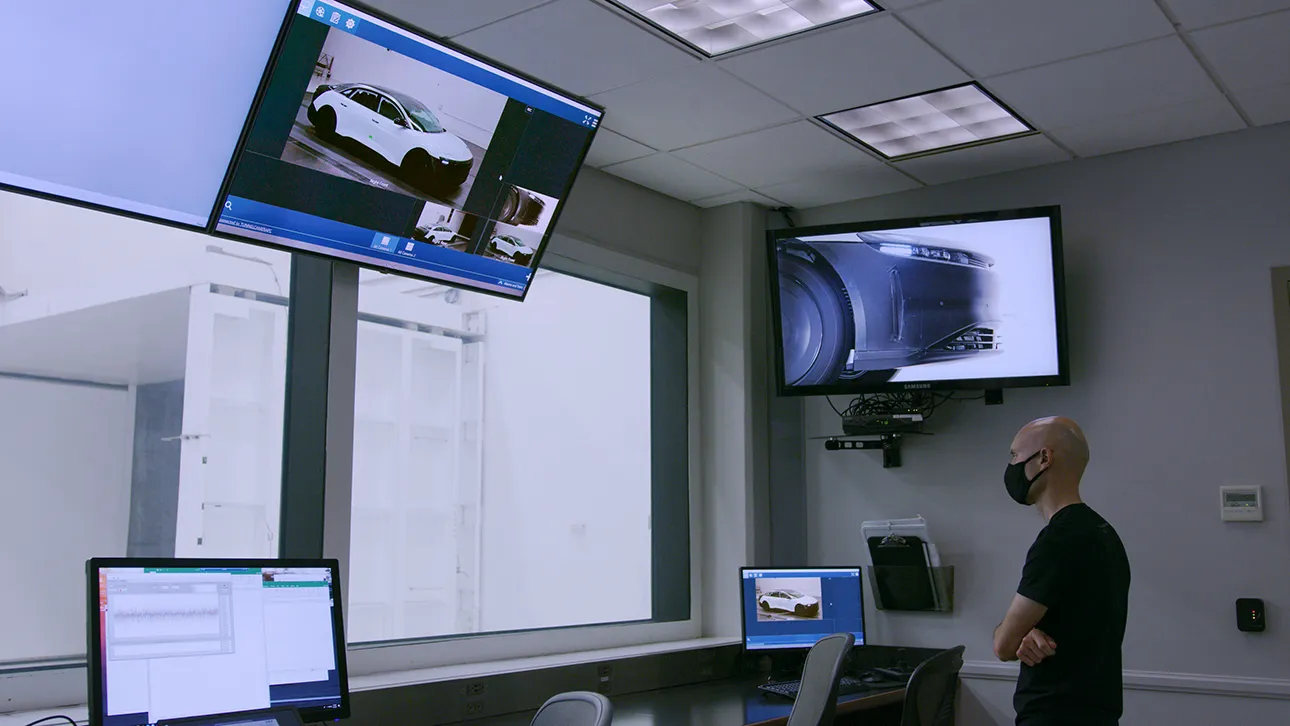 "Range and performance are usually perceived as mutually exclusive, but a focus upon key efficiency determinants such as aerodynamics can truly benefit both. A further factor is that Lucid Air's frontal area, or 'A,' is also particularly low as a consequence of the Air's innovative 'Space Concept' design package layout. The resultant combination of a low coefficient of drag with a low frontal area creates a beneficial multiplier effect upon total drag force on the car, and it's this multiple that influences range," said Peter Rawlinson, Lucid's CEO. "When we debut the production version of the Lucid Air in September, the world will see a beautiful design that sets a new benchmark for electric vehicles, and a landmark for cars in general."
We will unveil the production Lucid Air in an online event on September 9, 2020. As well as sharing its final interior and exterior designs, we will also reveal details about specifications, available configurations, and pricing information.
If you have any questions, or want to reserve your own Lucid Air, please contact sales@lucidmotors.com or call +1 844 367 7787.