Lucid Air Pure and Air Touring.
Welcome to the family.
Today we're proud to announce the completion of the Air lineup with the much-anticipated debut of Lucid Air Pure and Air Touring. In the coming weeks, these two new Air models will join Air Grand Touring, Air Grand Touring Performance, and Air Sapphire to complete our remarkable Air family.
With five Lucid Air variants to choose from, we can now welcome a greater family of drivers to share our vision and experience a level of efficiency, range, and performance unmatched by any other line of luxury electric vehicle.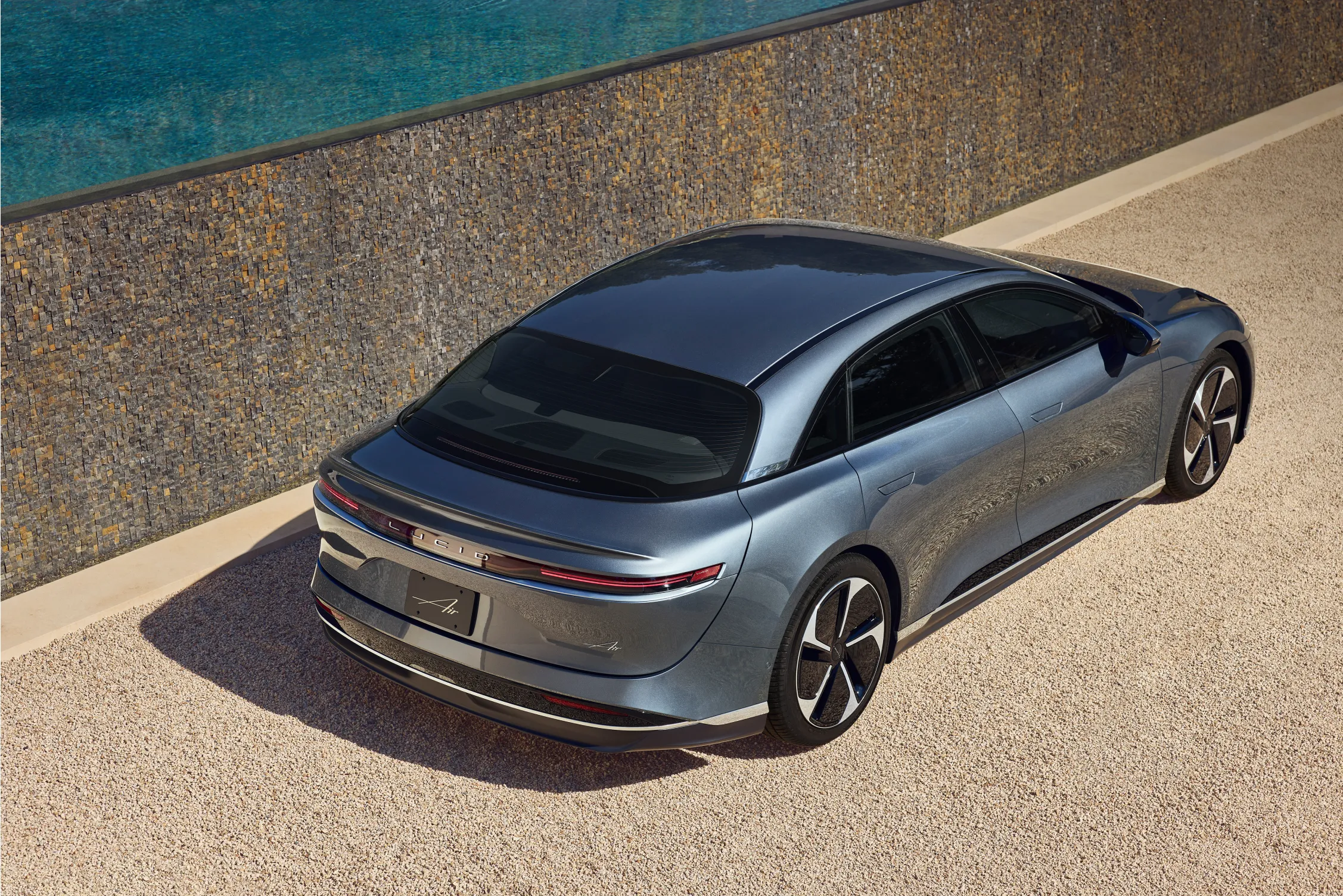 If there's one thing that defines us, it's that we're relentlessly searching for ways to improve our own vehicles.

— Derek Jenkins
Air Pure – the elemental Air.
Welcome to the embodiment of our approach to technical innovation, distilled into its purest form — Lucid Air Pure. Where performance, range, luxury, technology, and design all come in a remarkably efficient package.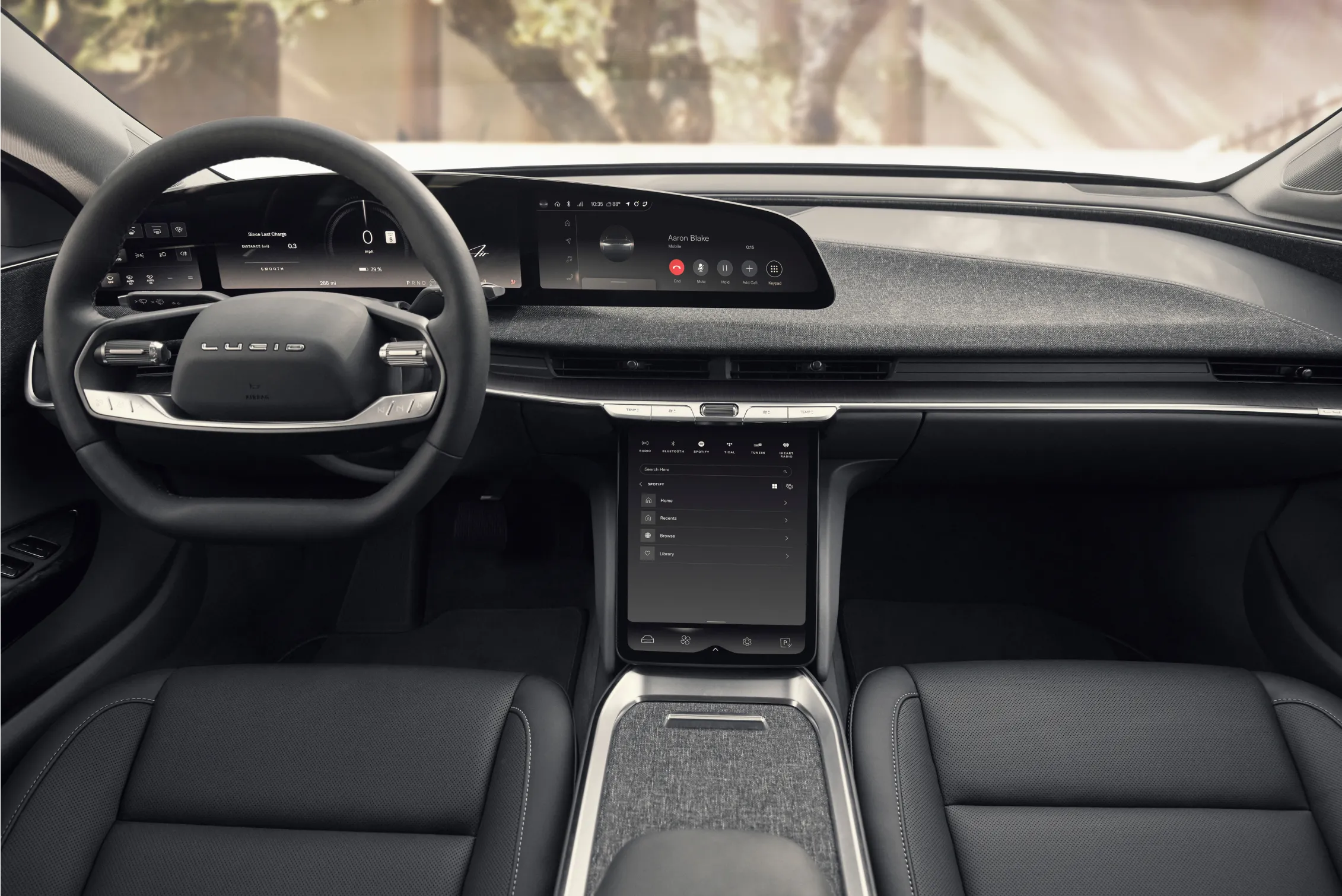 With our 18-module battery — our lightest, most compact, battery pack — Air Pure will provide an EPA estimated 410 miles of range¹ in the all-wheel-drive version that we will initially produce. In 2023, we will follow up with our single-motor, rear-wheel-drive variant of Air Pure.  
And while this may be our purest expression of Air, you will not be left wanting. Air Pure will be equipped with an impressive list of features that have come to define the Lucid marque.
Air Pure is a remarkable vehicle that will introduce Lucid to an even wider audience.

— Peter Rawlinson
Air Touring – the quintessential Air.
With Lucid Air Touring, we set out to create an extraordinary fusion of performance, range, and interior ergonomics, which is unsurpassed by any other competitor. Sitting in the heart of our vehicle line up, Air Touring also offers the greatest range of options so drivers can design a version that precisely fits their needs.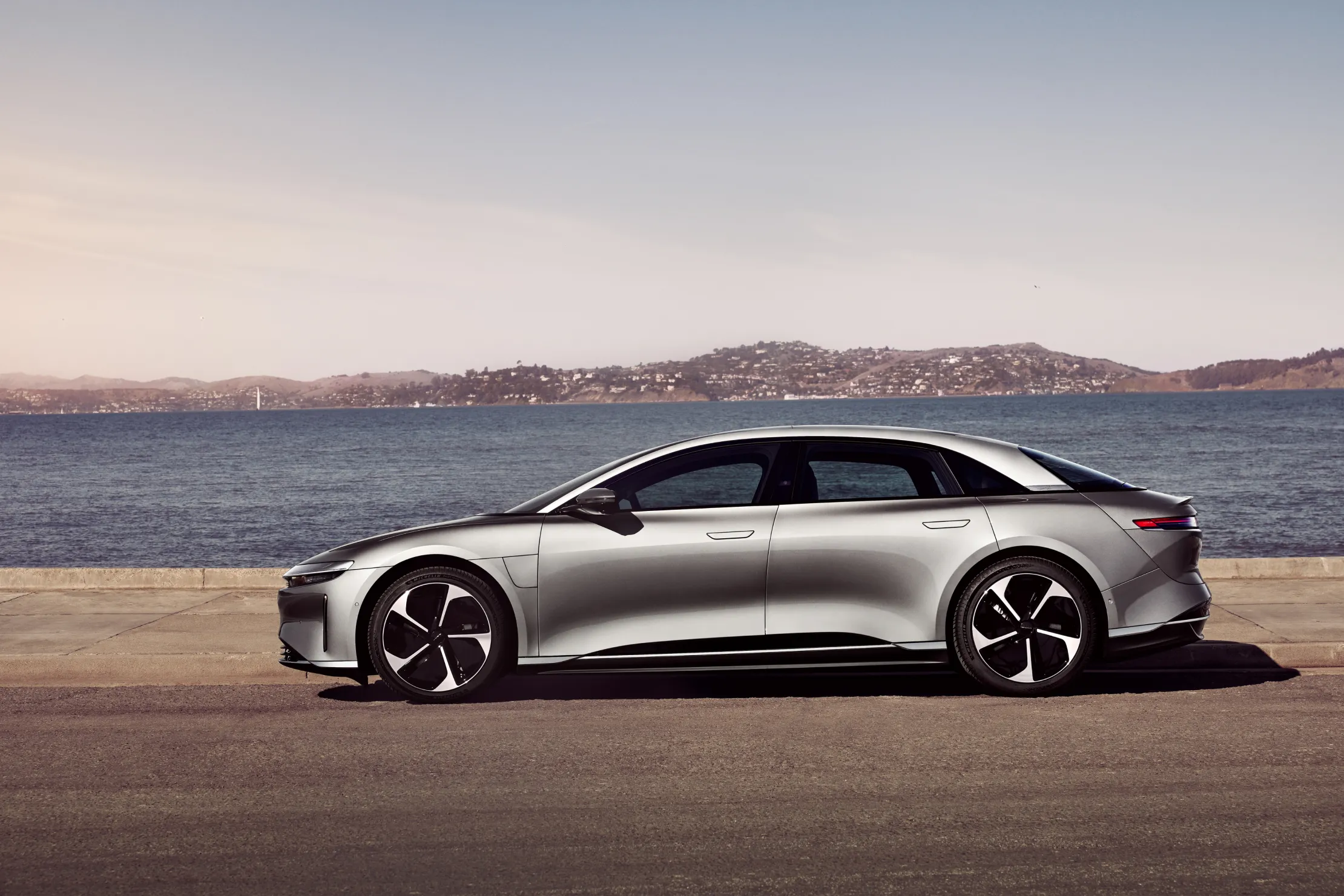 Air Touring finds its performance in a dual-motor all-wheel drive configuration which delivers 620 horsepower, and you get all that incredible power without sacrificing driving distance. Our light, compact, 18-module battery pack will deliver an EPA estimated range of 425 miles¹—well above anything in its class.
To sum it up, Air Touring offers more power, greater range, and faster charging than anything else in its category. Along with more luxurious interior finishes, optimized interior space, and countless ways to personalize with options.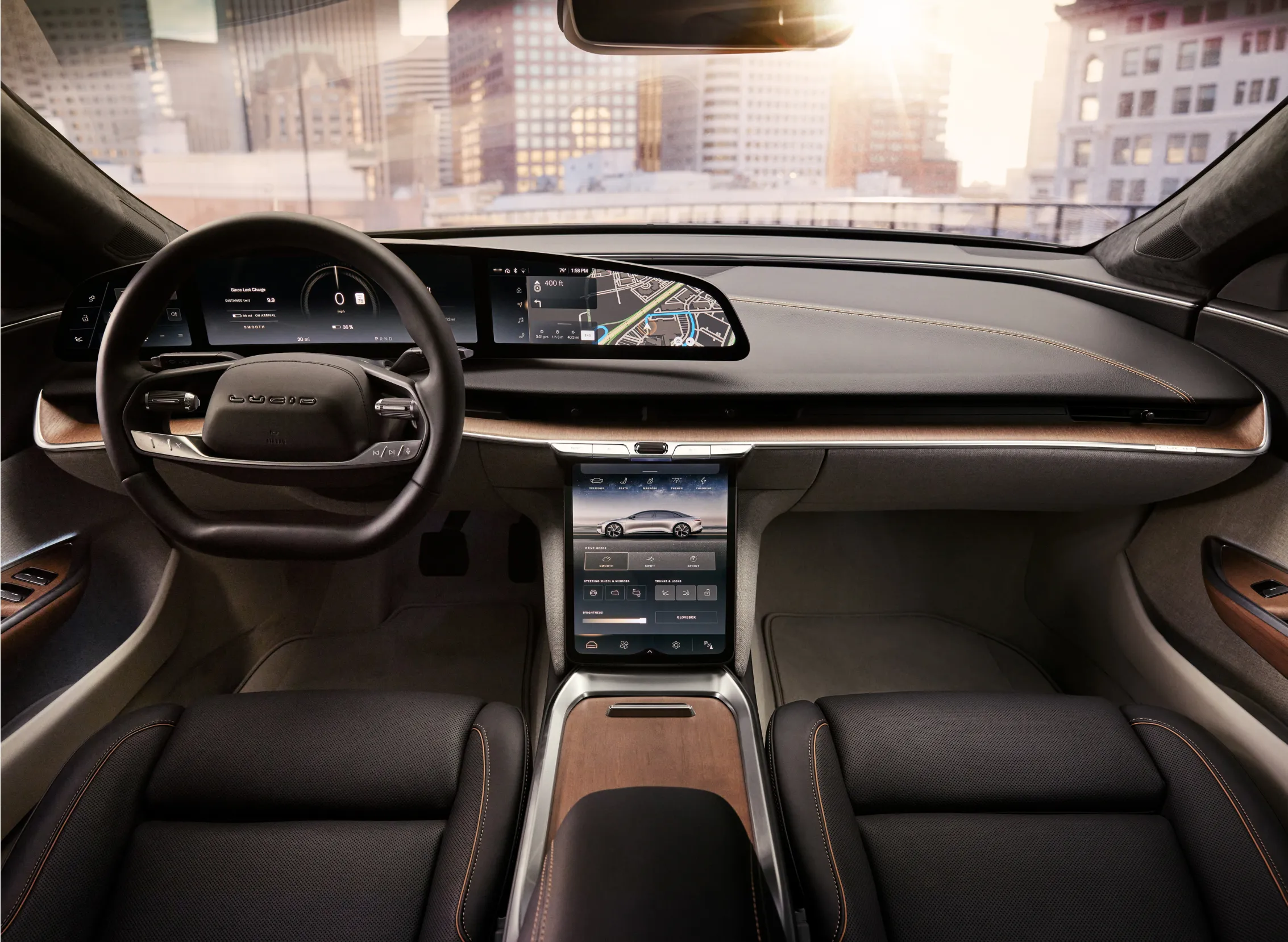 Configure and reserve your Lucid Air now.
1 EPA estimated ranges when equipped with 19" wheels: Air Pure 410 (with AWD) and Air Touring 425. Actual results may vary.