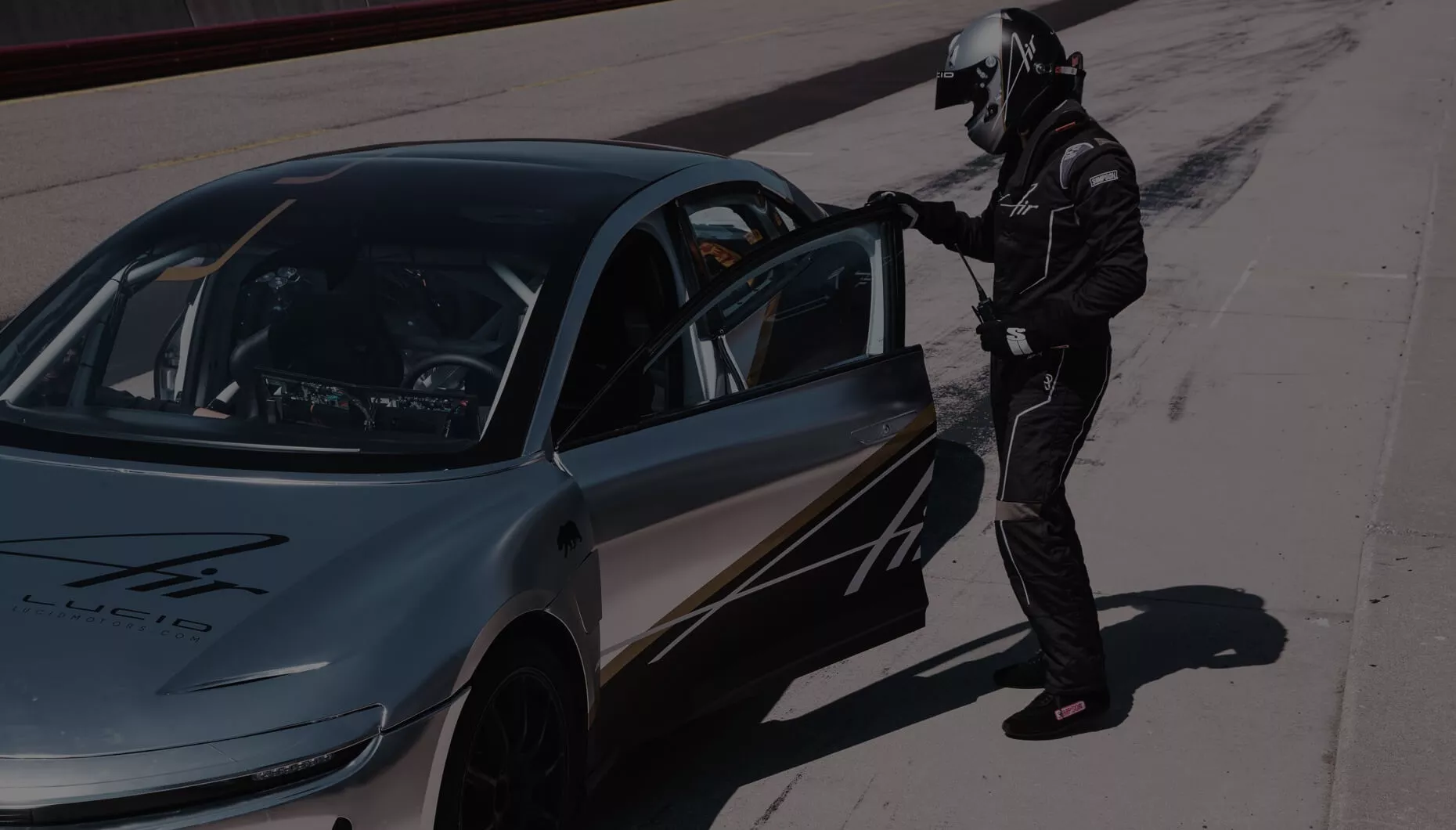 We built the Lucid Air to achieve benchmark-setting range without compromising any of the high performance that makes it an extraordinary driver's car. Our world-class battery technology has been proven time and again in competition in the world's leading electric motorsport racing championship via our Atieva technology unit. And the Lucid Air has established itself as a world-class performer on the highway and at the track.
45 minutes, one charge
Lucid's technology arm Atieva develops and builds the battery packs powering every car on the grid in the world's leading electric racing championship field. Thanks to this advanced battery technology, the drivers complete full races on a single charge often with power to spare — and with complete reliability over multiple seasons. You'll find the same race-proven technology from Atieva in your Lucid Air, too.
Lucid Speed Team tackles the track
Our engineers aren't just talented behind the computer screens and in the workshops, they also excel at putting their hard work into action. Working together to test the performance envelope of the Lucid Air, our Lucid Speed Team tackles the toughest testing locations in the world, including the sweeping turns and high speeds of WeatherTech Raceway Laguna Seca in California.
Lucid Speed Team at Laguna Seca
The famously challenging WeatherTech Raceway Laguna Seca is an ultimate proving ground for any car's performance. How quickly can it go — and how well can it handle — as the 3,603-km course rises and falls, twists and turns? Take a 'Happy Lap' with our CEO/CTO, Peter Rawlinson and enjoy the ride.