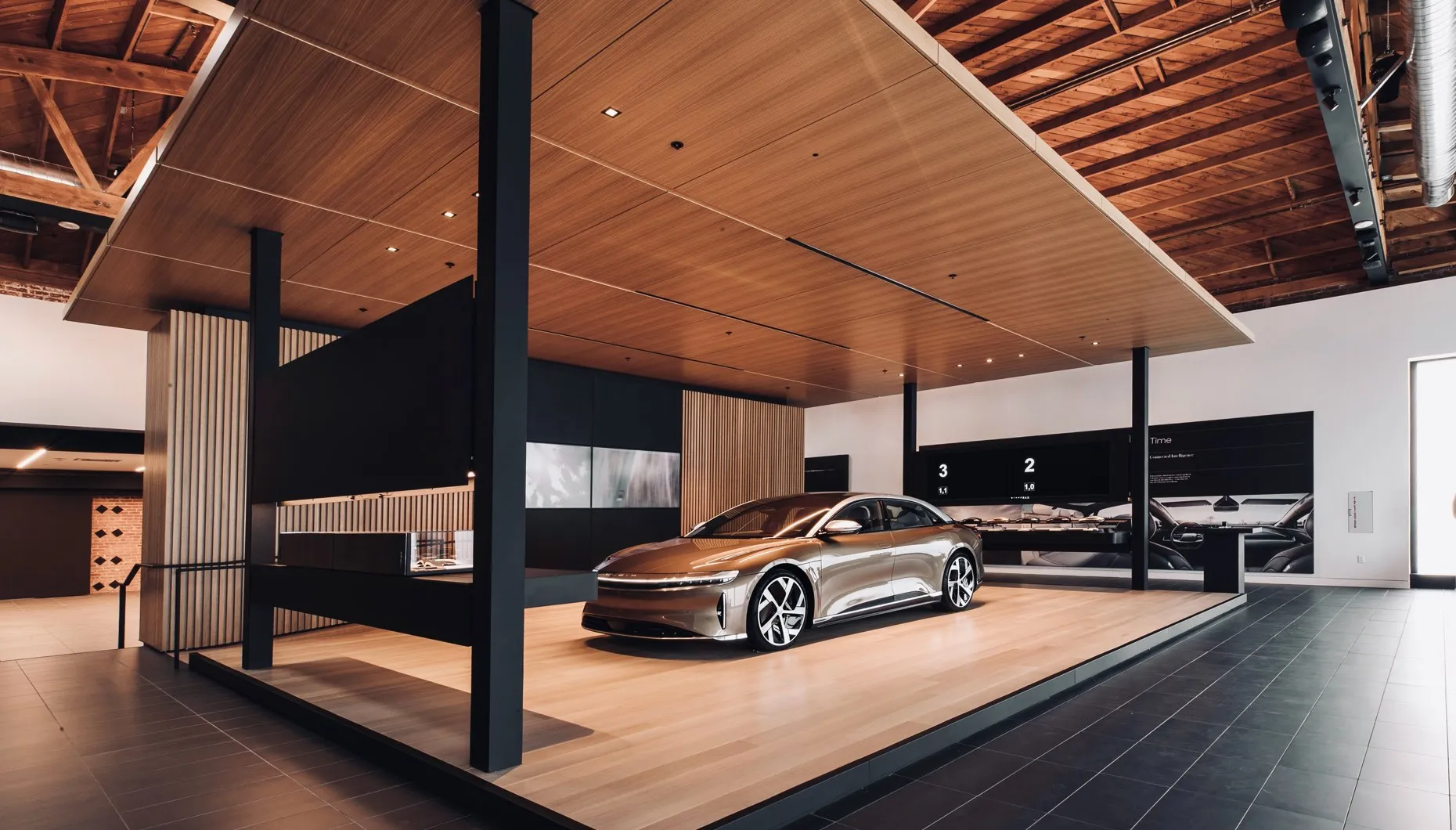 Without any constraints on creating what a purchase and ownership experience can — and should — be, Lucid has designed an elevated process all the way from researching your Lucid Air to setting appointments for mobile service. Every step of the way, you can interact with us exactly as you choose, whether in person or online.
With our direct sales and customer service, there are no middlemen. We're able to develop a tailored relationship with you — on your terms — answering your questions, providing support, and taking your feedback straight to our product design and engineering teams.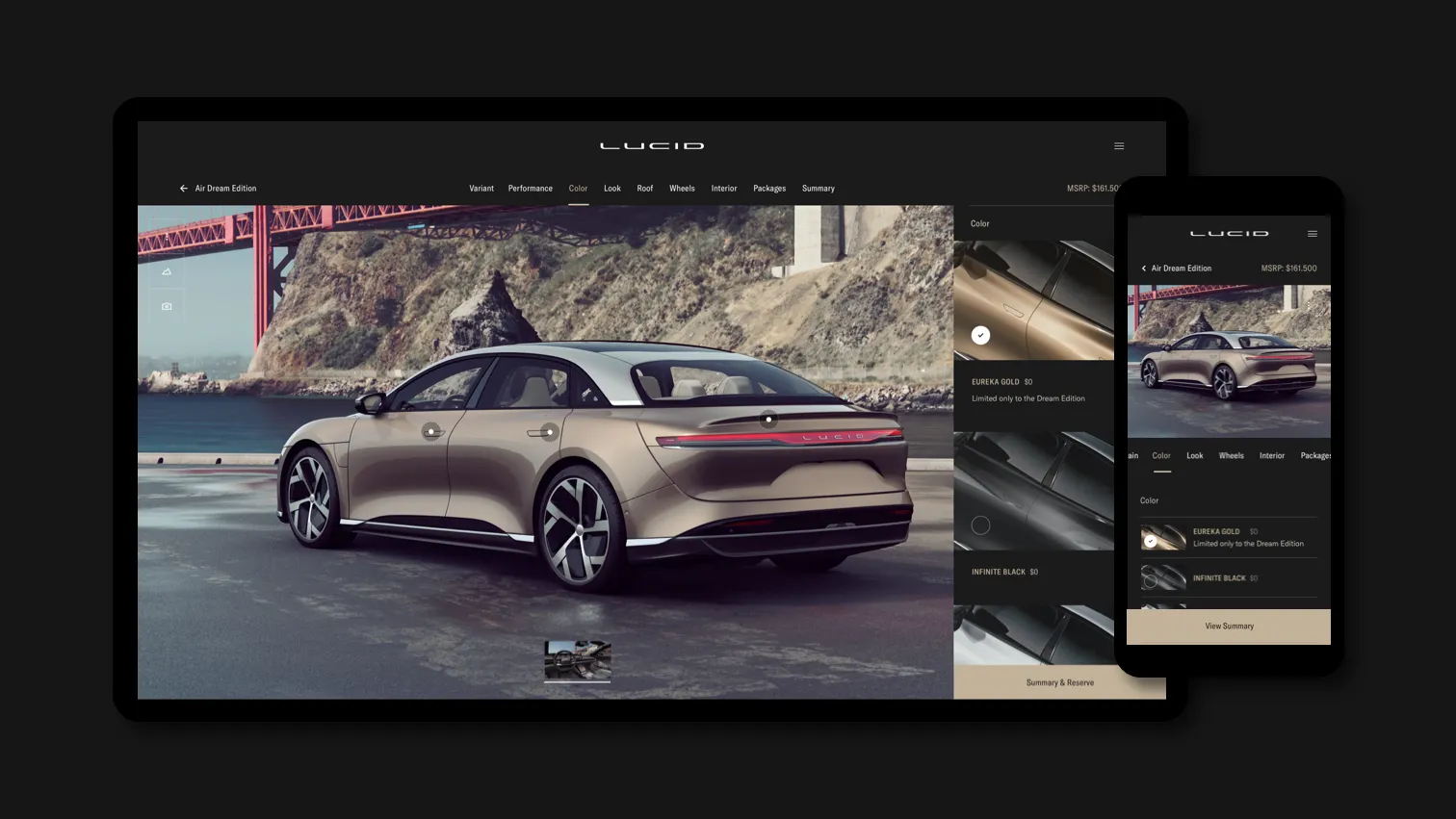 Welcome to Lucid
Your relationship with Lucid may begin right here at our website, where it's easy to imagine yourself as a Lucid Air owner. Be sure to visit our digital configurator — an astonishingly realistic experience — to build a Lucid Air to your personal tastes with views from every angle in environments of your choice.
Design yours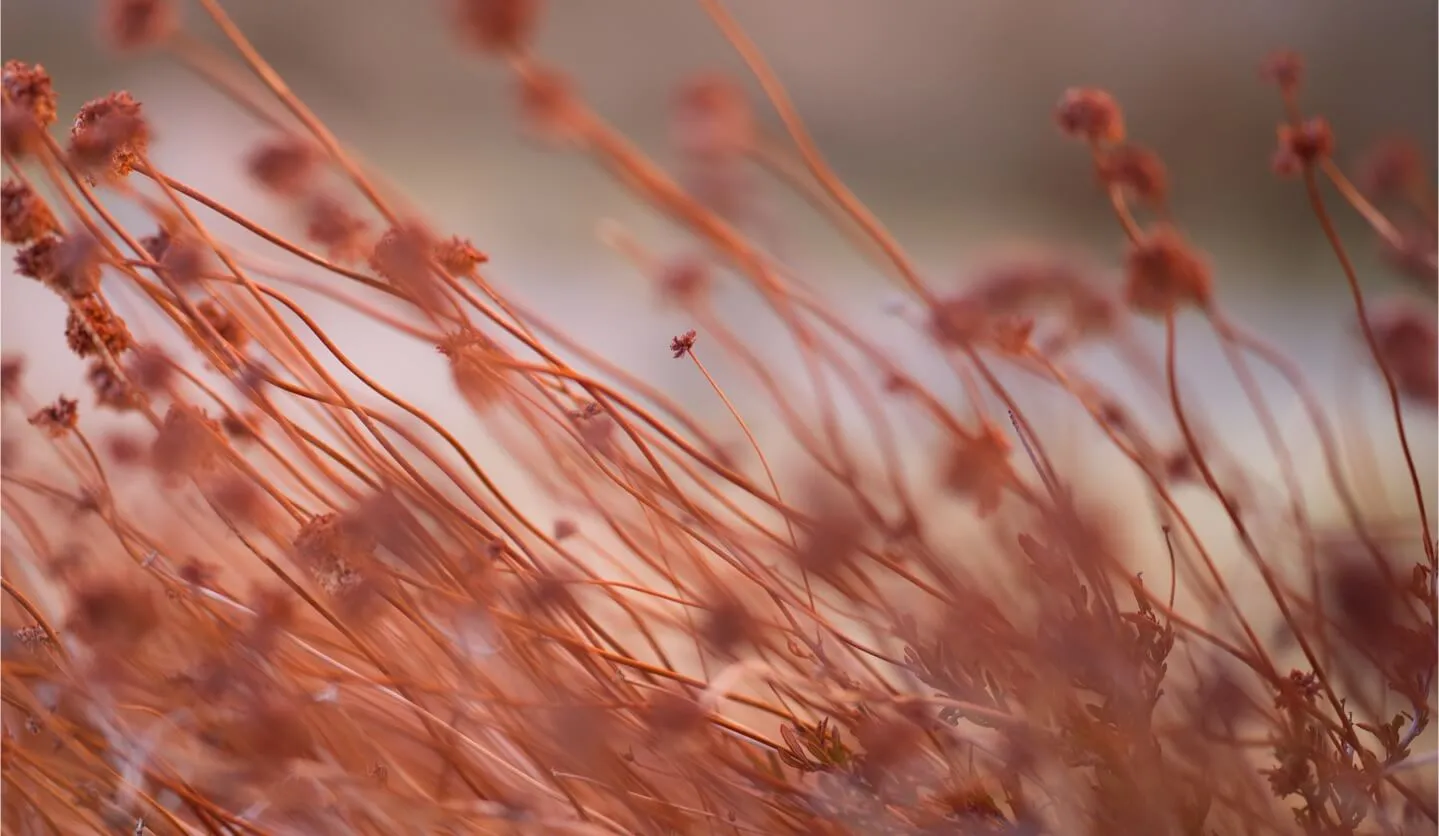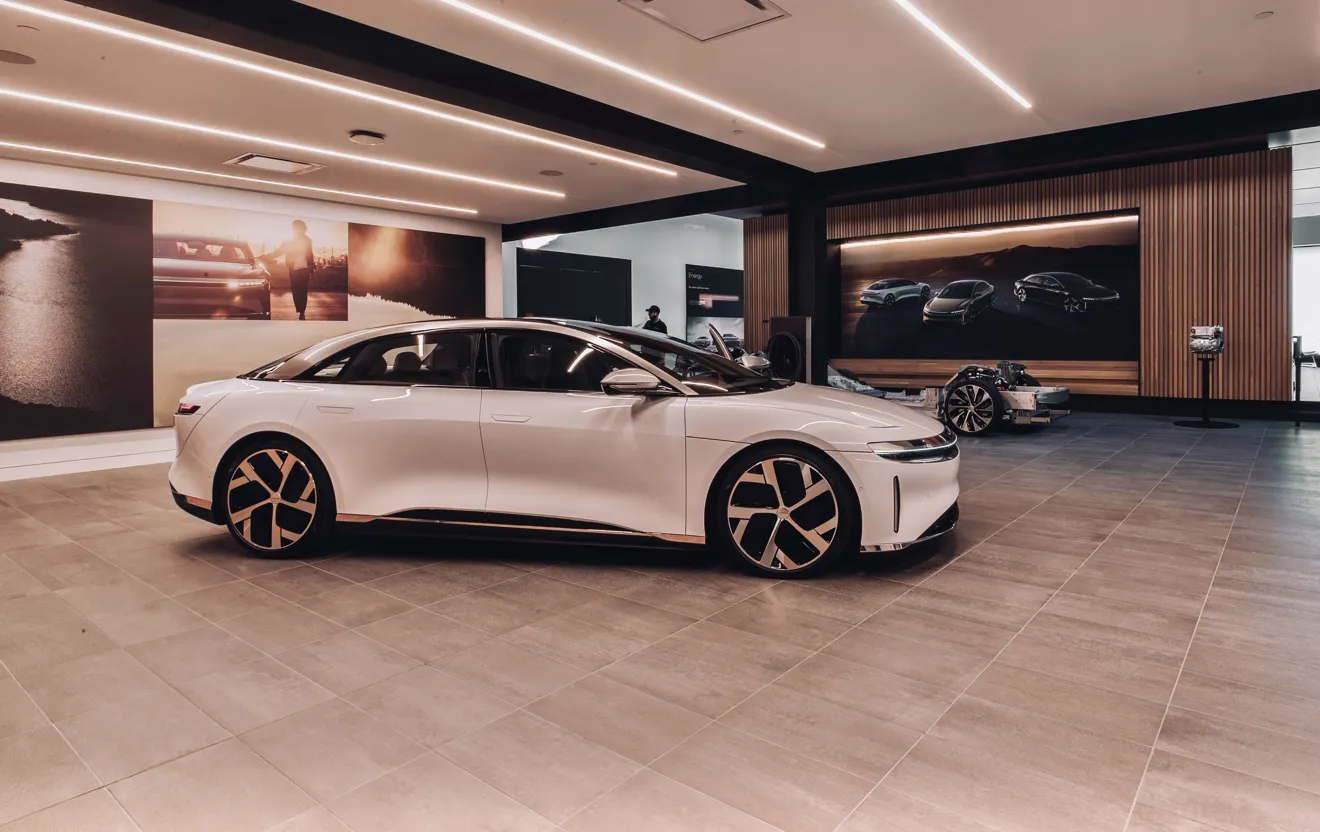 Come on in
The design of our Lucid Studios pays homage to California — our home state — with the relaxed elegance of sophisticated modern design rendered in warm colors and materials. As soon as you step inside, you'll feel the inspiration of Lucid Motors.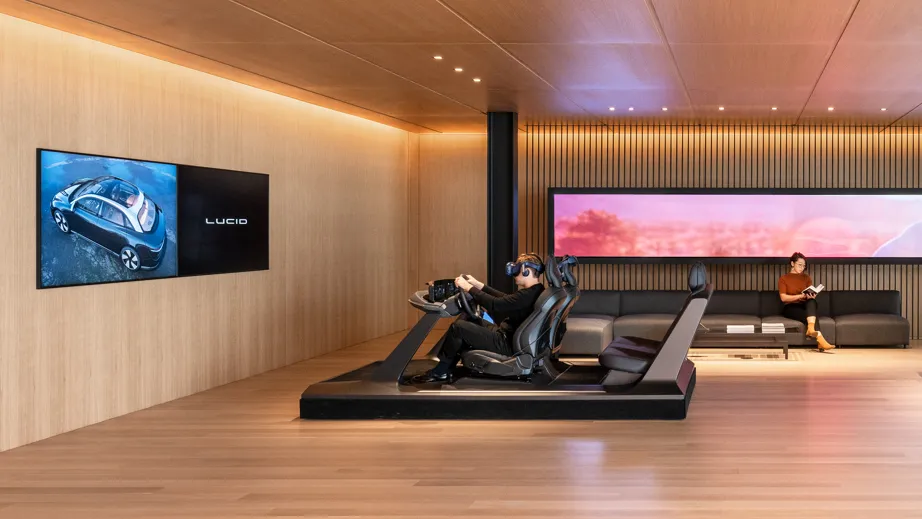 Here, you can learn as much about the Lucid Air as you like — from its technology to its design. You can even try our advanced virtual reality experience to immerse yourself in the Lucid Air.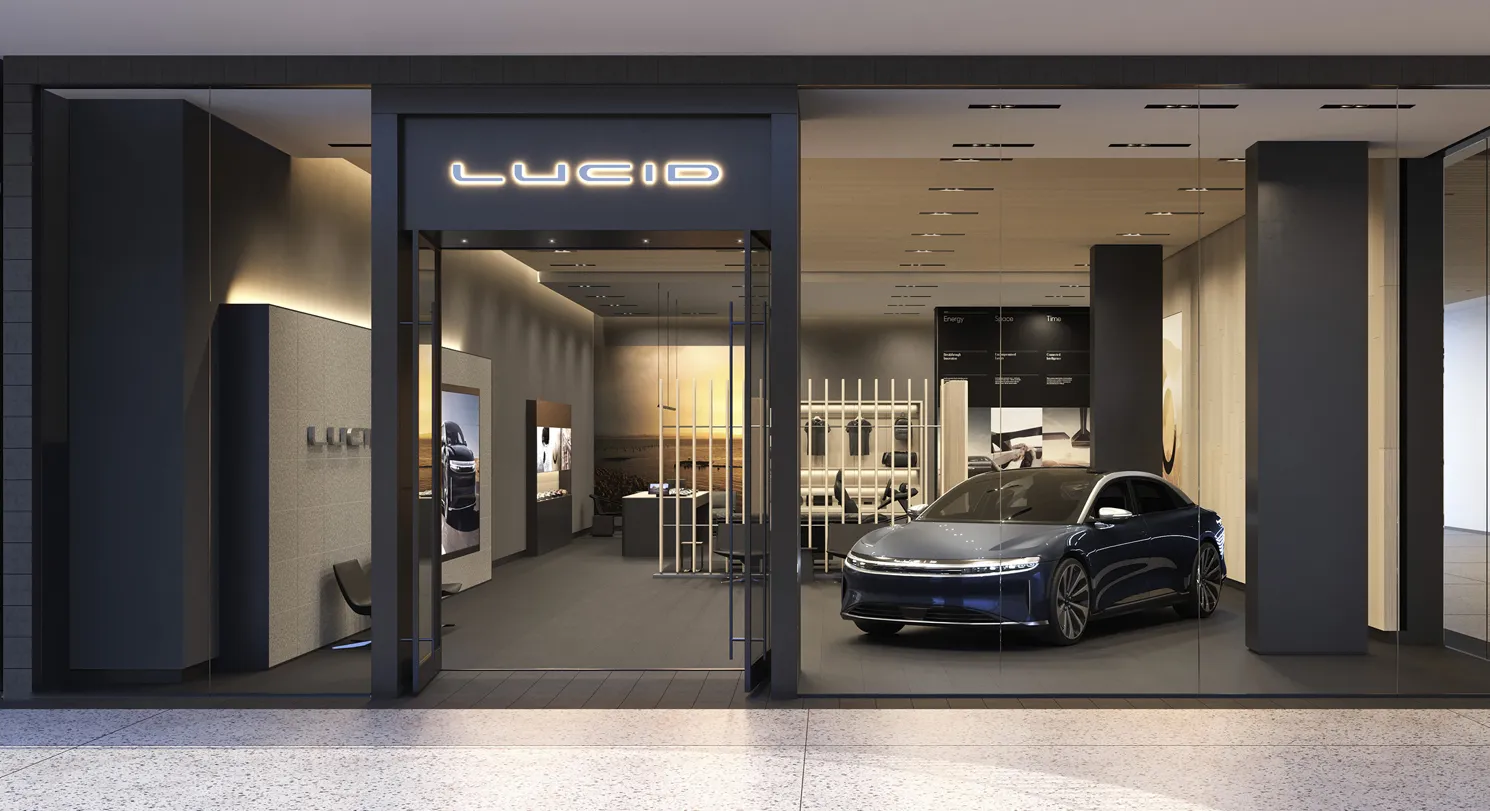 The personal touch
As a Lucid Air owner, you have complete access to all the resources we can offer at any time. Simply connect with us however you like — through the app, by phone or email, through our website, on social networks, or by visiting a Lucid Studio.
Lucid Service includes regional service centers and mobile service options — all designed for maximum convenience.