Air Dream EditionReservations Closed
Dream Ahead.
We started out engineering one Lucid Air Dream Edition, but pushed the limits so far, we ended up creating two groundbreaking models: Performance and Range. These limited production models celebrate the launch of the Lucid Air — and the start of the Lucid vision for advancing luxury electric. With a combination of unique design details and exclusive features, we may never produce another Lucid Air quite like it.
Double dream
Lucid Air Dream Edition comes in the form of two limited production models: Performance and Range. Dream Edition P is optimized for speed and acceleration, while Dream Edition R maximizes range. Both models have dual motors powering all four wheels, and a top speed of 168 mph. They also feature exclusive exterior and interior trim and every available upgrade.
Dream in color
Choose from four exterior colors: Stellar White, Infinite Black, Zenith Red, or even Eureka Gold — a color exclusive to the Dream Edition. All exteriors are trimmed in bright platinum theme accents.
The great indoors
The soft light and muted colors of daybreak on Santa Monica beach inspire the Dream Edition's exclusive interior palette and name: Santa Monica. A calming tone is set with Nappa full-grain leather in Graphite Grey and Ceramic with sophisticated Alcantara inserts, complemented by Silvered Eucalyptus wood and bright Platinum metal trim.
Marks of distinction

Special badging provides a subtle hint of the incredible combination of capabilities of performance, range and comfort that will be enjoyed by owners of the Dream Edition.

A beautiful way to roll

Exclusive to the Lucid Air Dream Edition, these stunning 21-inch Aero Dream forged alloy wheels have an ultra-aerodynamic yet bold design. For those wanting to maximize their Dream Edition range, a 19-inch Aero Range wheel package is a no-cost option.
All-inclusive
Every Dream Edition includes the full range of available Lucid Air features including the Glass Canopy roof, Lucid's exclusive DreamDrive driver assistance system and the available 21-speaker Surreal Sound system.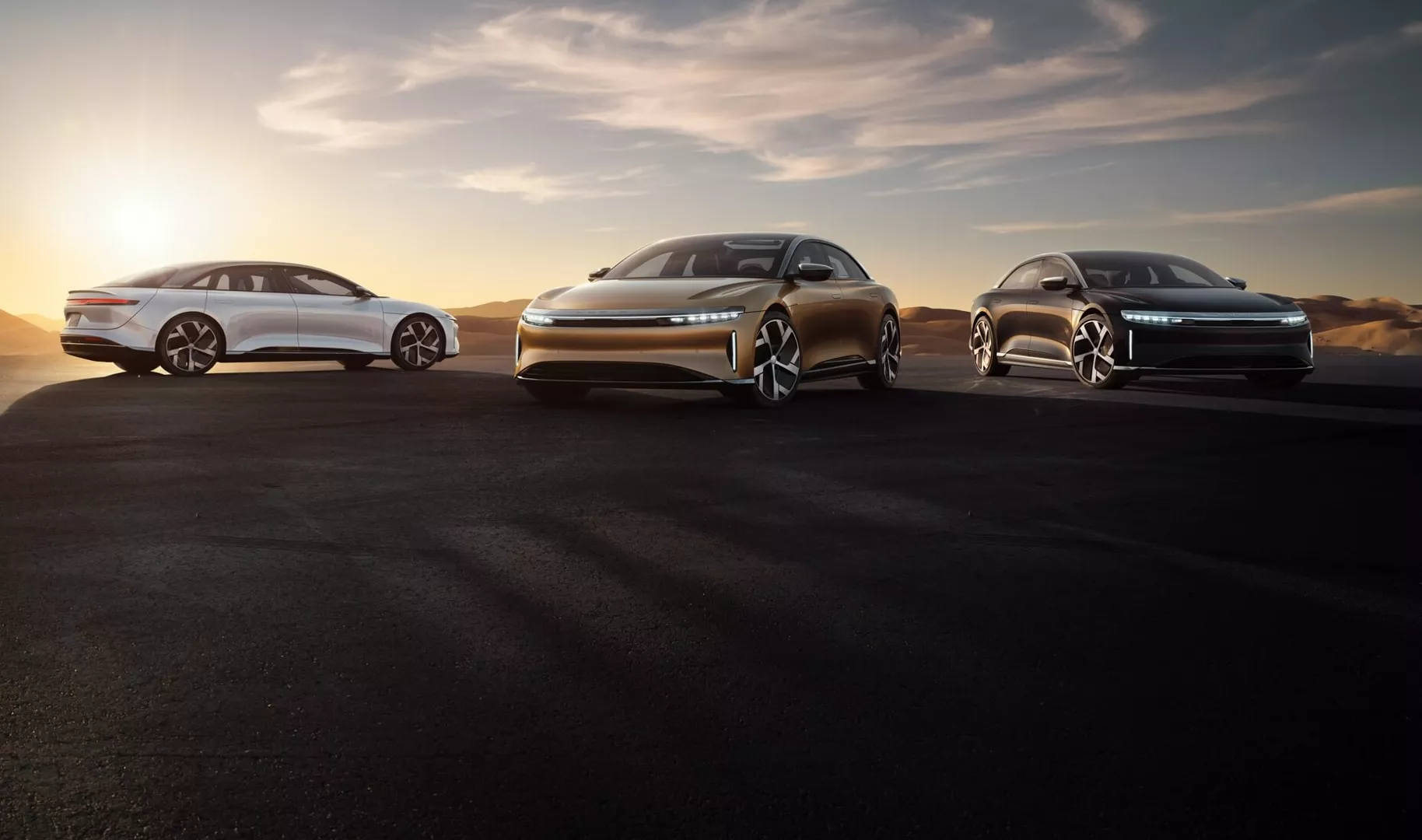 Air Dream Edition.
Performance / $169,000² / 1,111 hp / 471 mi range¹
Range / $169,000² / 933 hp / 520 mi range¹
Design Yours