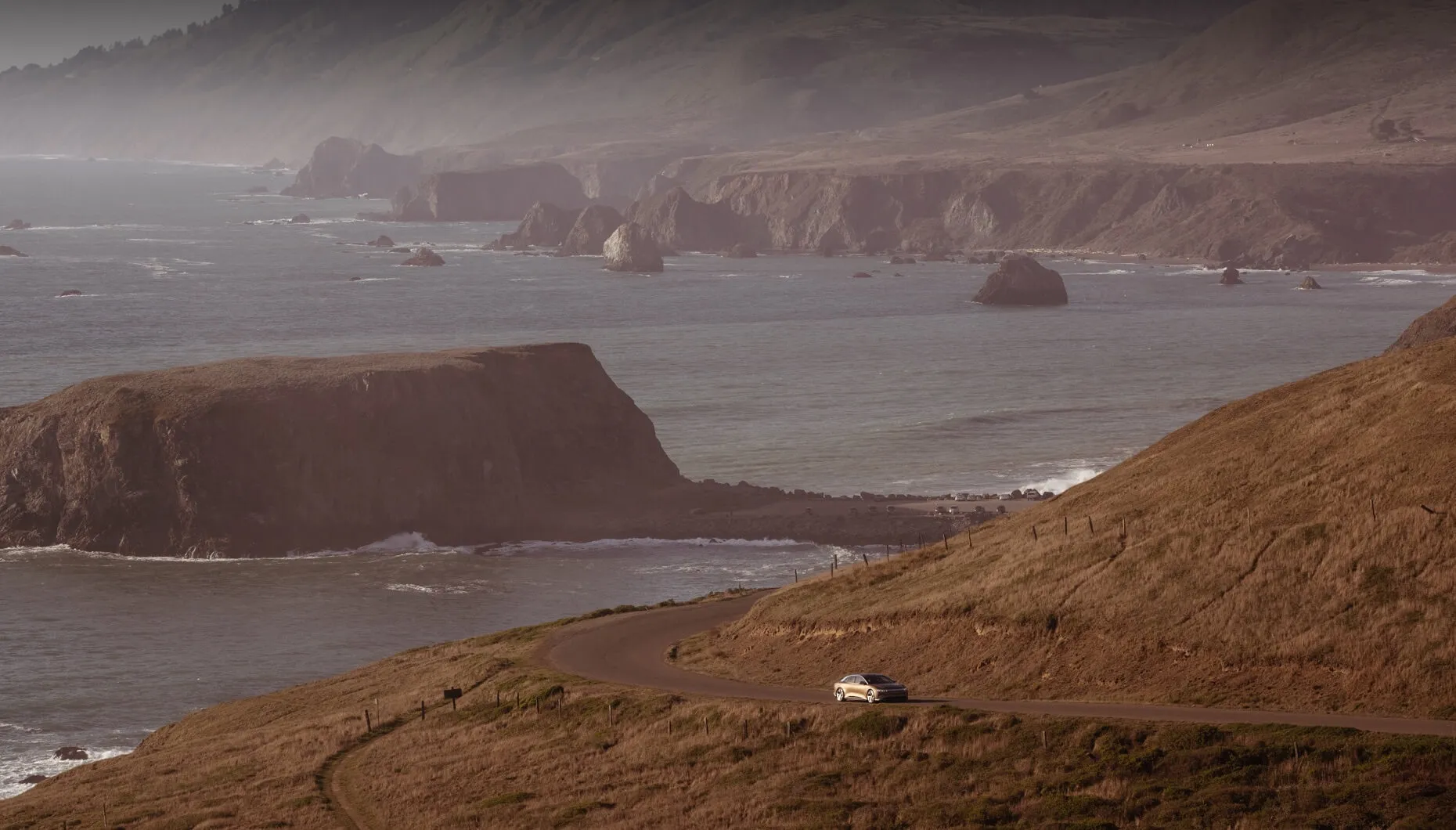 At Lucid, we're creating a future where doing great things goes hand-in-hand with doing the right thing. That includes forging a new set of ideals for a post-luxury era rooted in fundamental values like sustainable transportation. We were born in California — where abundant nature and high technology meet— and we're pushing ahead with EV innovation that makes the most responsible use of the earth's resources.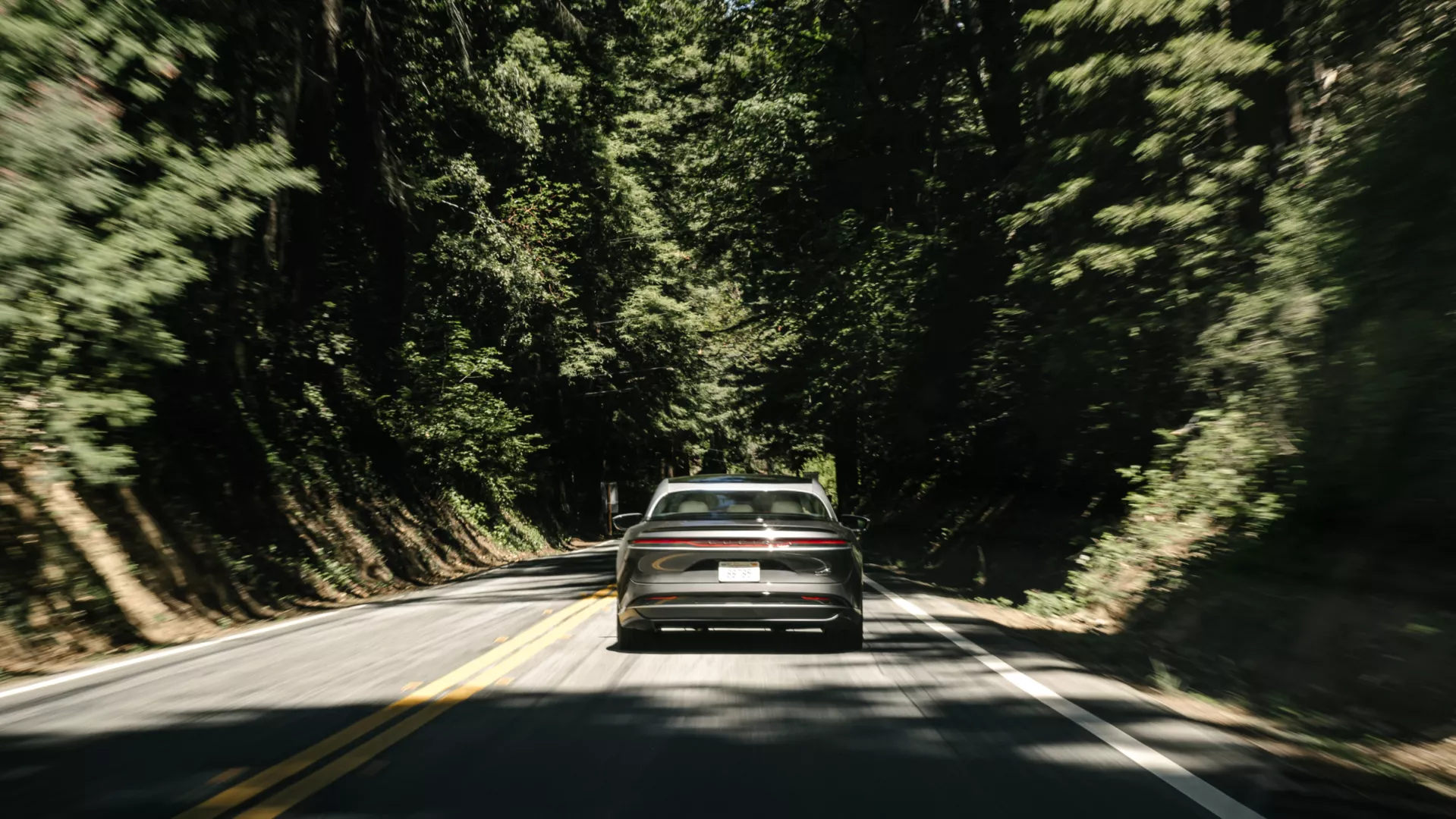 Driven by a commitment to sustainability
The theme of sustainability informs every aspect of Lucid's activities as an automaker. In the Lucid Air, we are building the most efficient EV ever made. We seek materials from the most responsible suppliers — with a focus on sustainable standards and the potential for recyclability. And our factory is the first purpose-built EV facility in North America — designed expressly for our needs.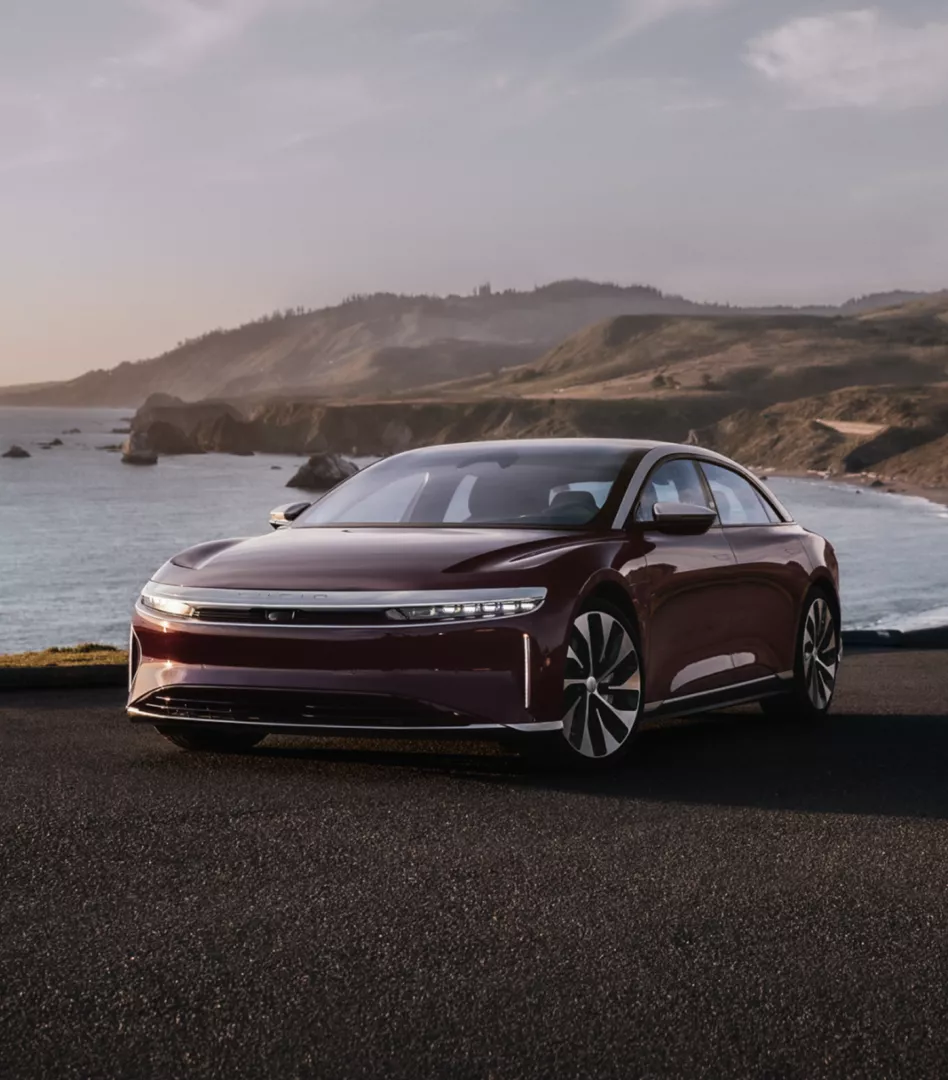 Going the extra mile — and then some
We're not simply building zero-direct emission cars that can be powered by renewable energy sources — we have an unwavering commitment to making the best use of those resources. As we develop our vehicles and their powertrains, they must be as efficient as possible. And the Lucid Air achieves the best energy efficiency rating among all cars on the road today.
This priority isn't the industry norm. And with every extra mile we can extract from a kWh of energy, we're actively helping to reduce the human footprint on our planet with fewer total emissions during a vehicle's lifetime.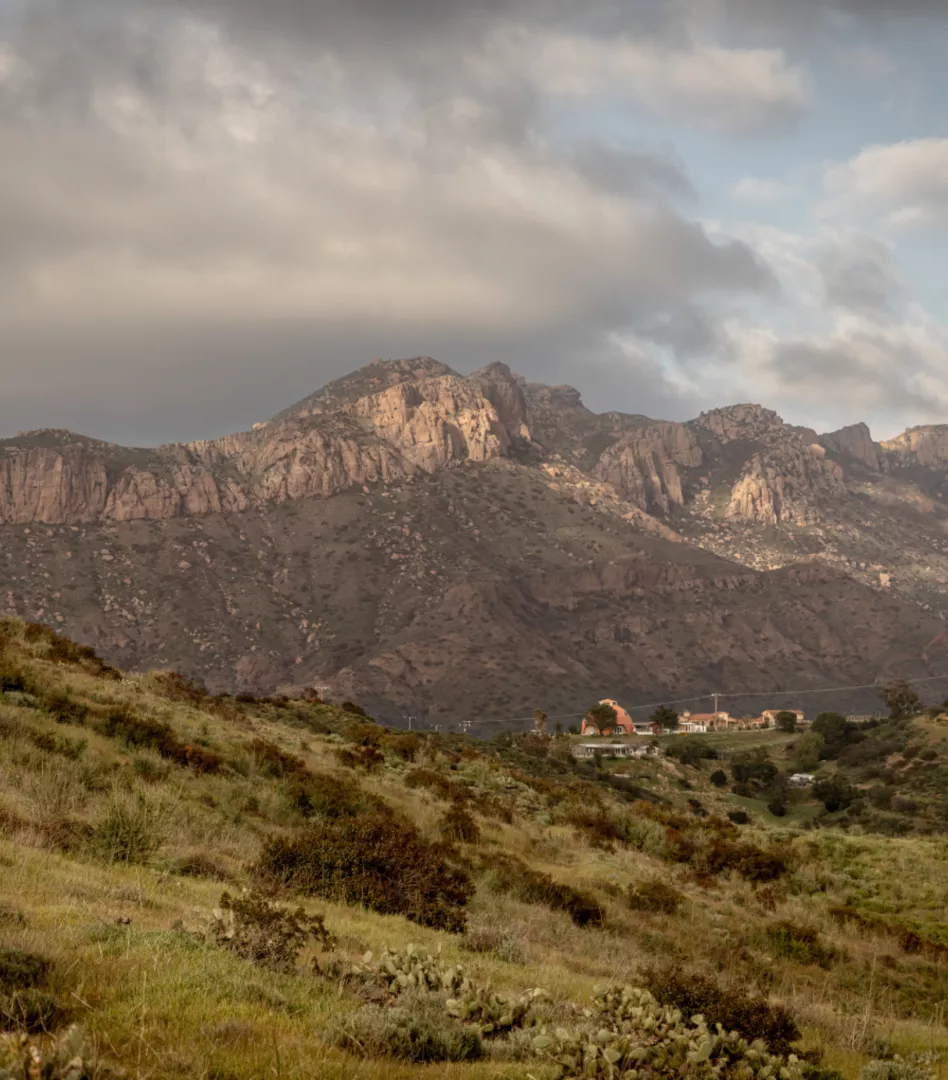 UN Global Compact
Lucid is a proud participant of the United Nations Global Compact (UN Global Compact), the world's largest voluntary corporate sustainability initiative. The UN Global Compact challenges companies to conduct business responsibly by aligning their operations and strategies with the UN's Ten Principles which pertain to human rights, labor, environmental practices, and anti-corruption. It also commits companies to take actions in accordance with the UN Sustainable Development Goals (SDGs). These goals provide a powerful aspiration for businesses, governments, civil society, and citizens to make a better world.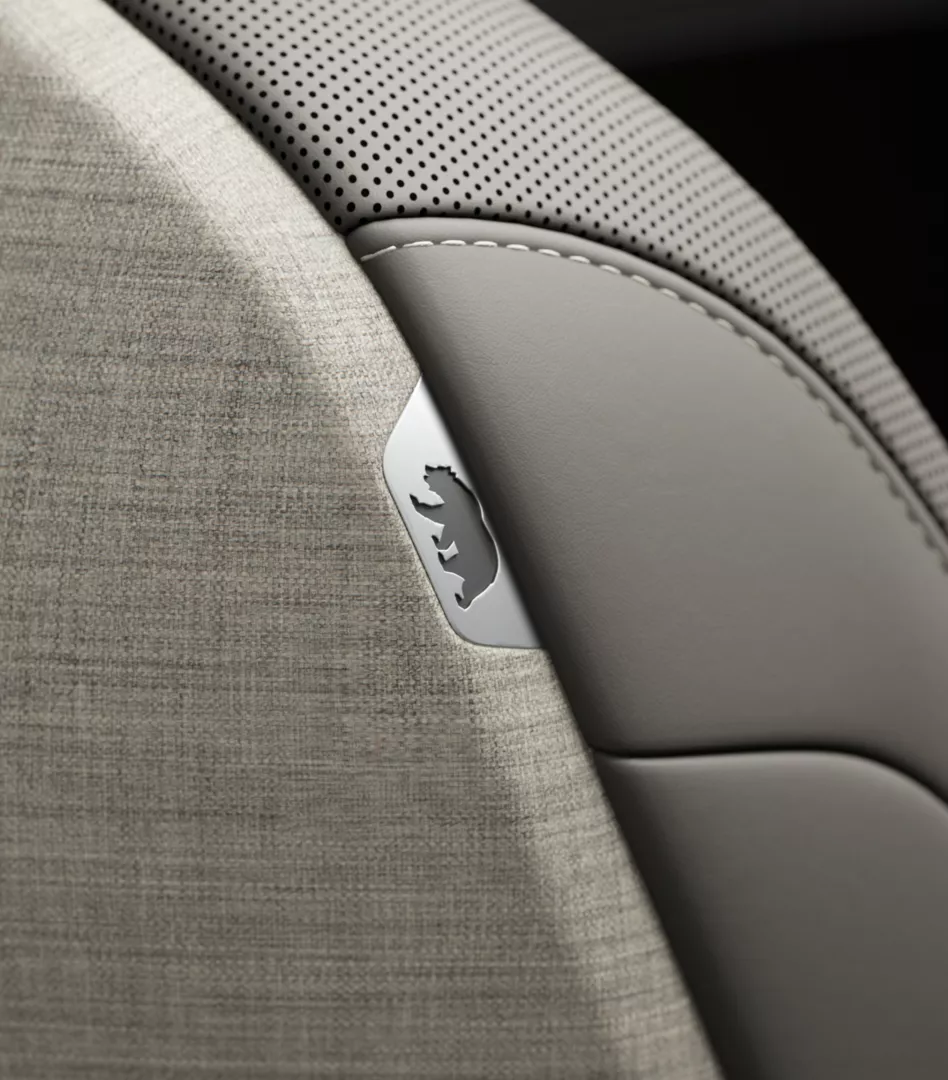 Made with the earth in mind
Lucid works closely with suppliers to ensure interior materials are sumptuous — and environmentally responsible. Sustainably harvested wood options include eucalyptus, walnut, and red oak. Textile options include an alpaca wool blend that requires minimal dye and recycled yarn processed with an advanced air-texturing process.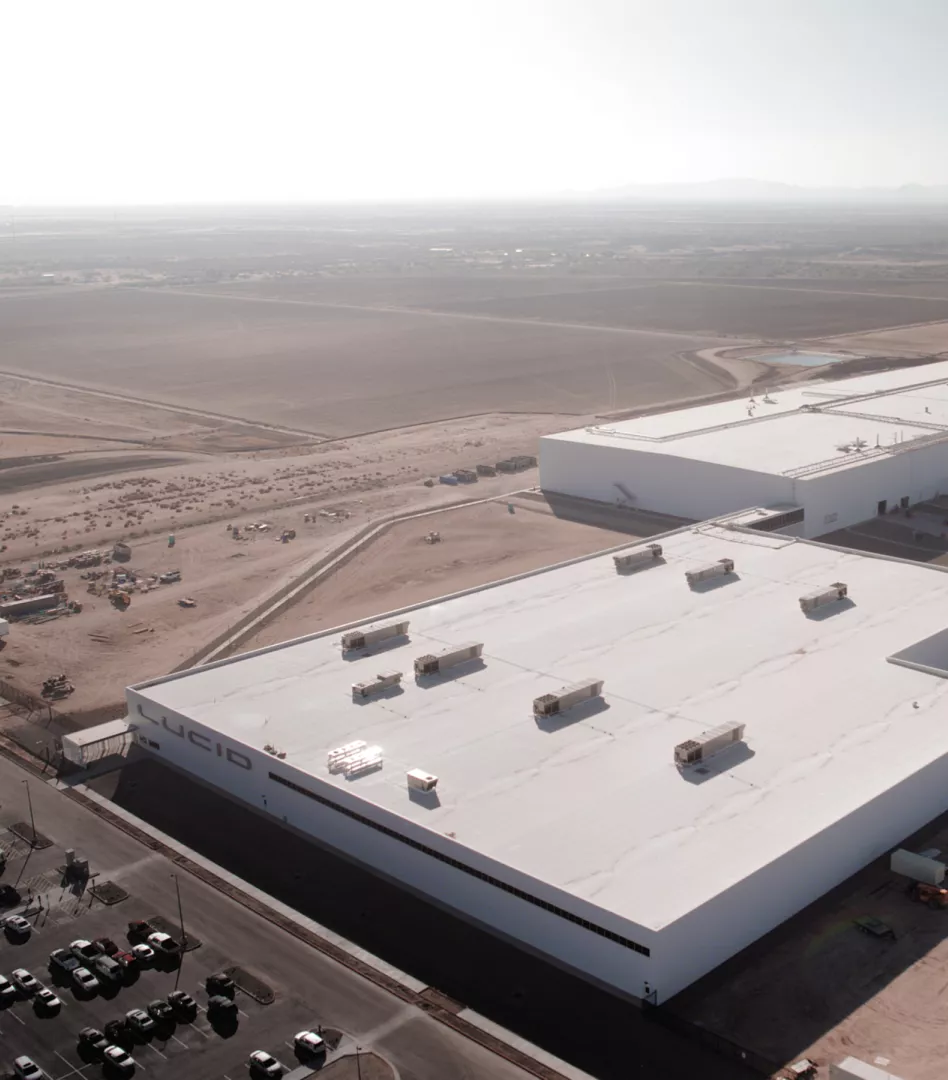 Environmental Manufacturing
Our factory in Casa Grande, Arizona, is the first greenfield EV factory in North America, and it was designed to minimize carbon emissions where practical through energy efficient design and plans for renewable energy generation onsite. We strive to reduce the environmental impact of manufacturing while maintaining our relentless drive to produce high-quality vehicles for our customers. We currently have a 1 mega-watt (MW) capacity solar power system in Arizona (with a total capacity of 2 MW across all sites) and we are actively working to increase usage of renewable energy. Our operations pair with an environmental, health, and safety policy that encompasses training, measurement, and monitoring of data, and corrective actions for continuous improvement. Additionally, to emphasize our focus on quality, our Arizona factory has been ISO-9001 certified, a globally recognized quality management system (QMS), since December 2021.
Inspiring the next generation of engineers
Our proprietary technology is setting new benchmarks for performance, efficiency, and range. We hope to inspire the next generation of engineers as they advance EV technology — and continue our mission of designing and building luxury electric vehicles with a deep respect for nature.