EPA EST. RANGE UP TO
425 mi 2
CHARGE TO 200 MILES
15 min 3
Lucid Air
Touring
The perfect balance of range, speed, and storage. Buy from $87,500 after $7,500 Air Credit1
Exterior
Own every adventure in the perfect balance of uncompromised luxury.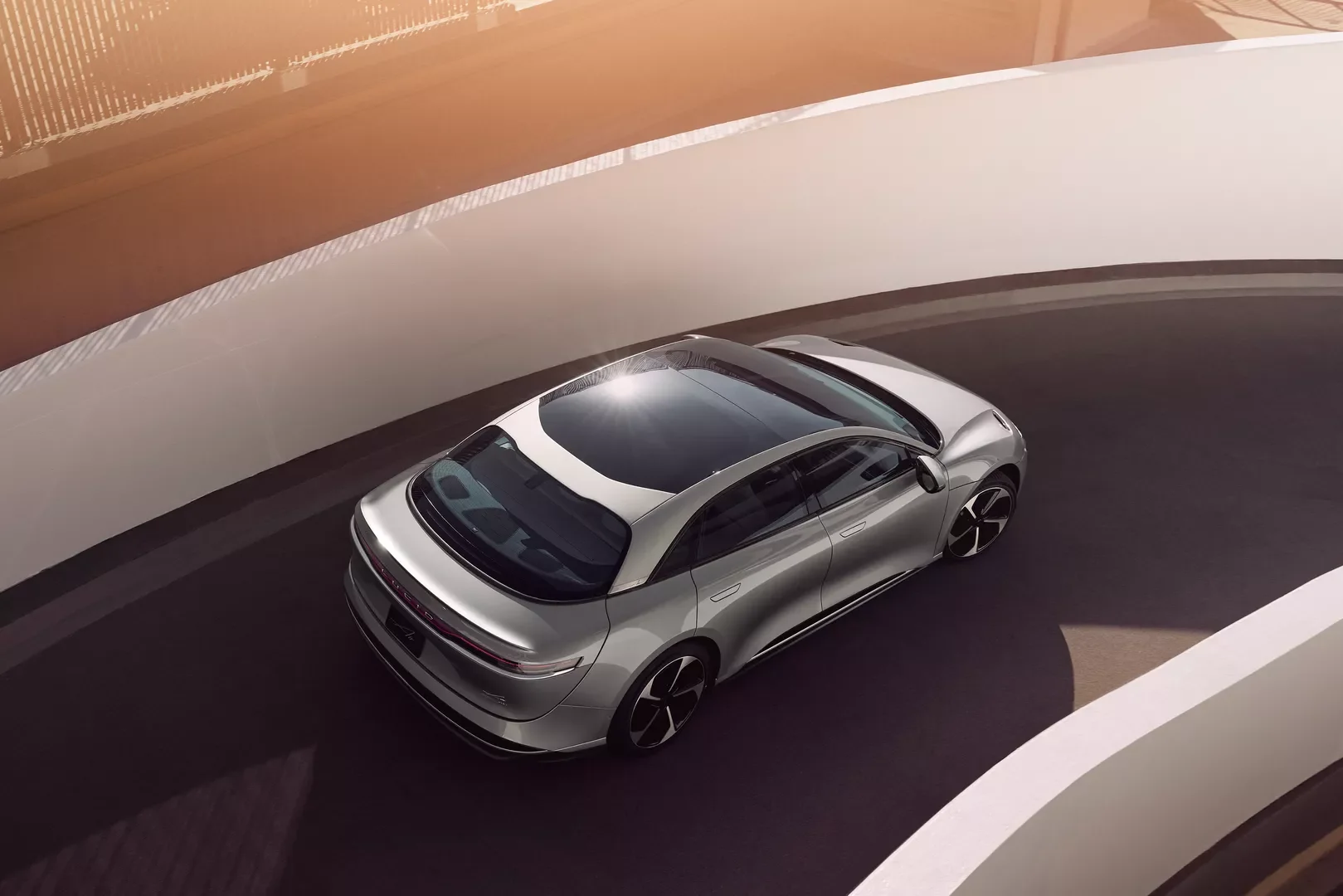 425 miles2 of range with 620 horsepower, doesn't that sound electrifying? You'll confidently go like you've never gone before - and then some - the globe is yours to tour.
Design Yours
Definitive exterior details.
FINISH
5 colorways
Rich metallic colors inspired by the beauty of the California landscape.
WHEELS
19" - 21"
Comes standard with 20" Aero Lite wheels. 19" Aero Range wheels and 21" Aero Blade wheels optional.
ROOF
Expansive Glass Canopy
An optional panoramic view that lets the light in while helping to block heat and harmful rays.
Interior
Room for everything. Relaxation for everyone.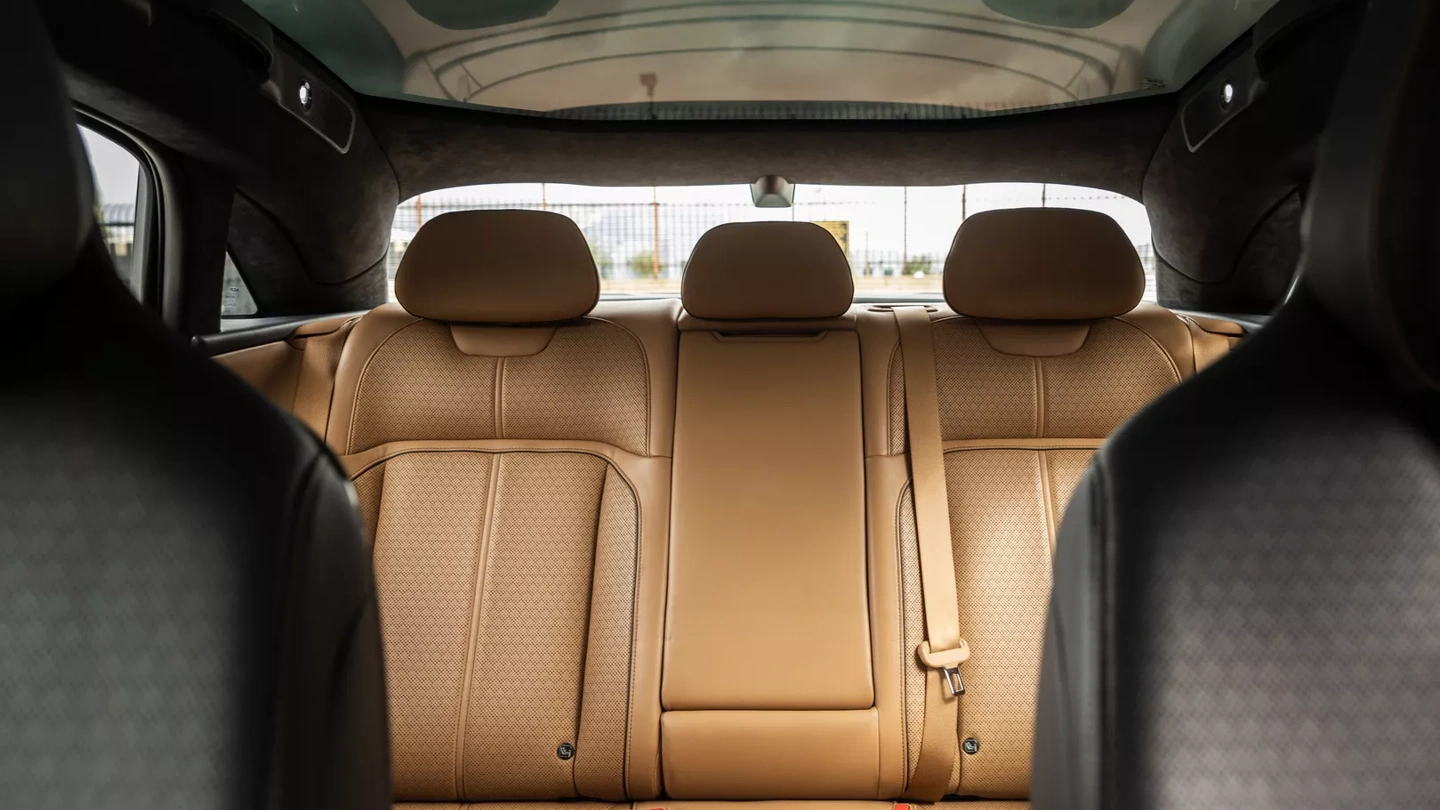 Experience impeccable comfort in the ultra lush Air Touring. Super soft seats, and enough cabin space to accommodate every adventure.
Interior details and amenities.
MATERIALS
3 interior themes
Intended to evoke a sense of place: Mojave, Santa Cruz, or Tahoe— each with an array of fabrics, leathers, and textiles.
SPACE
Roomy interior
More leg and headroom, perfect for longer rides.
SEATING
Heated seats
Comfortably even warmth across the front and rear cushions.
WINDOWS
Power sunshades
Block the sun, not the view. Power rear and rear side window sunshades.
DreamDrive™
We've got your back. And front. And sides.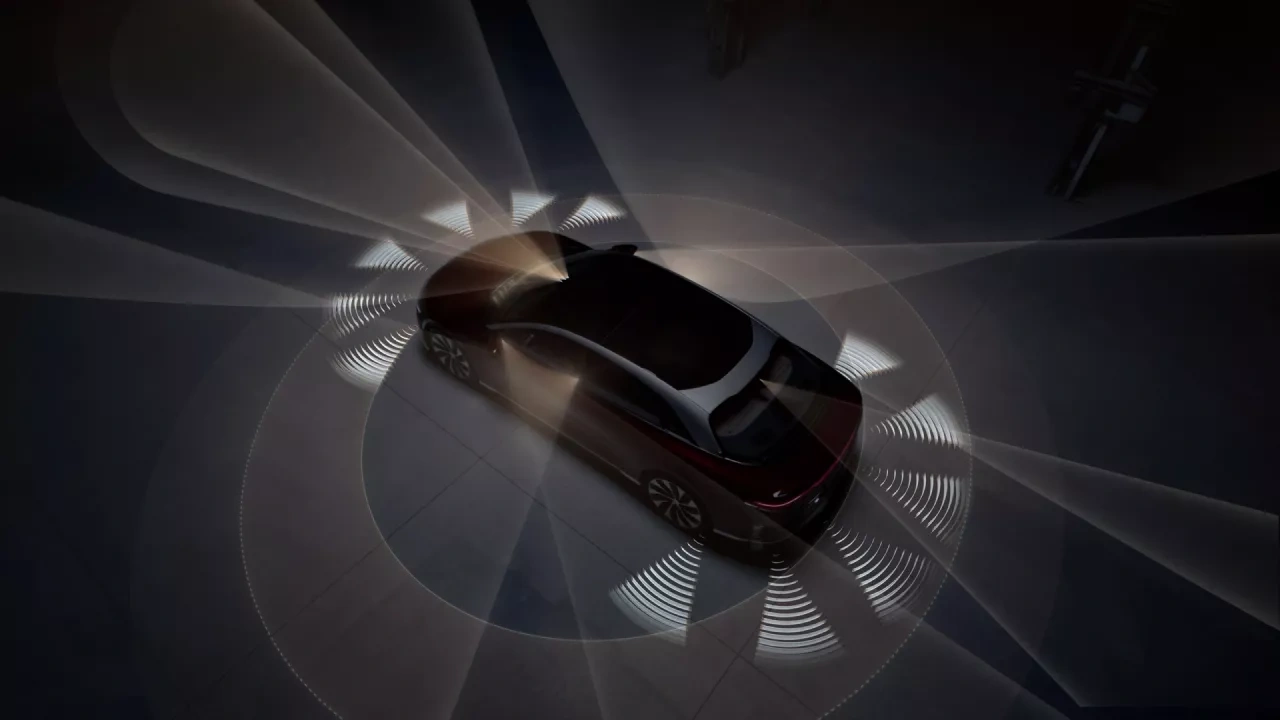 Included in every Air is Lucid's Adaptive Cruise Control, Automatic Park In & Out, Front & Rear Cross Traffic Protection, Blind Spot Warning, Automatic Emergency Braking, and more. Optional DreamDrive™ Pro upgrade available.
SPECS
Remarkable speed, and everything you need.
Pure exhilaration with enough throttle for thrill-seekers, and efficiency for casual motorists alike - The penultimate of pure performance.
Air Touring Specs
EPA Est. range up to 2
425 miles
Charge to 200 miles 3
15 mins
Acceleration
3.4s 0 - 60 mph
Drag Coefficient 4
0.197 cd
Compare
Refinement runs in the family.
Pure AWD

Price1

Buy from $74,900

After $7,500 Air Credit

Model Year

2023

Max Power

480 hp

0 - 60 mph

3.8 secs

EPA Est. Range2

410 mi

Charge to 200 mi3

15 mins

Drive Type

AWD
Touring

Price1

Buy from $87,500

After $7,500 Air Credit

Model Year

2023

Max Power

620 hp

0 - 60 mph

3.4 secs

EPA Est. Range2

425 mi

Charge to 200 mi3

15 mins

Drive Type

AWD
Grand Touring

Price1

Buy from $115,600

After $10,000 Air Credit

Model Year

2023

Max Power

819 hp

0 - 60 mph

3.0 secs

EPA Est. Range2

516 mi

Charge to 200 mi3

12 mins

Drive Type

AWD
Sapphire

Price1

$249,000

Fully equipped

Model Year

2024

Max Power

1,234 hp

0 - 60 mph

1.89 secs

EPA Est. Range2

427 mi

Charge to 200 mi3

15 mins

Drive Type

AWD