EPA Est. range up to
516 mi 2
varies by trim
CHARGE TO 200 MILES
12 min 3
varies by trim
MAX POWER
1,234 hp 4
varies by trim
0 - 60 MPH
1.89 secs 4
varies by trim
Advanced. Game Changing. Electric.
Lucid Air

.
Experience a superior long range electric sedan. Buy from $74,900 after $7,500 Air Credit1
Overview
Reclaim the road in an electric 4-door that opens up the world.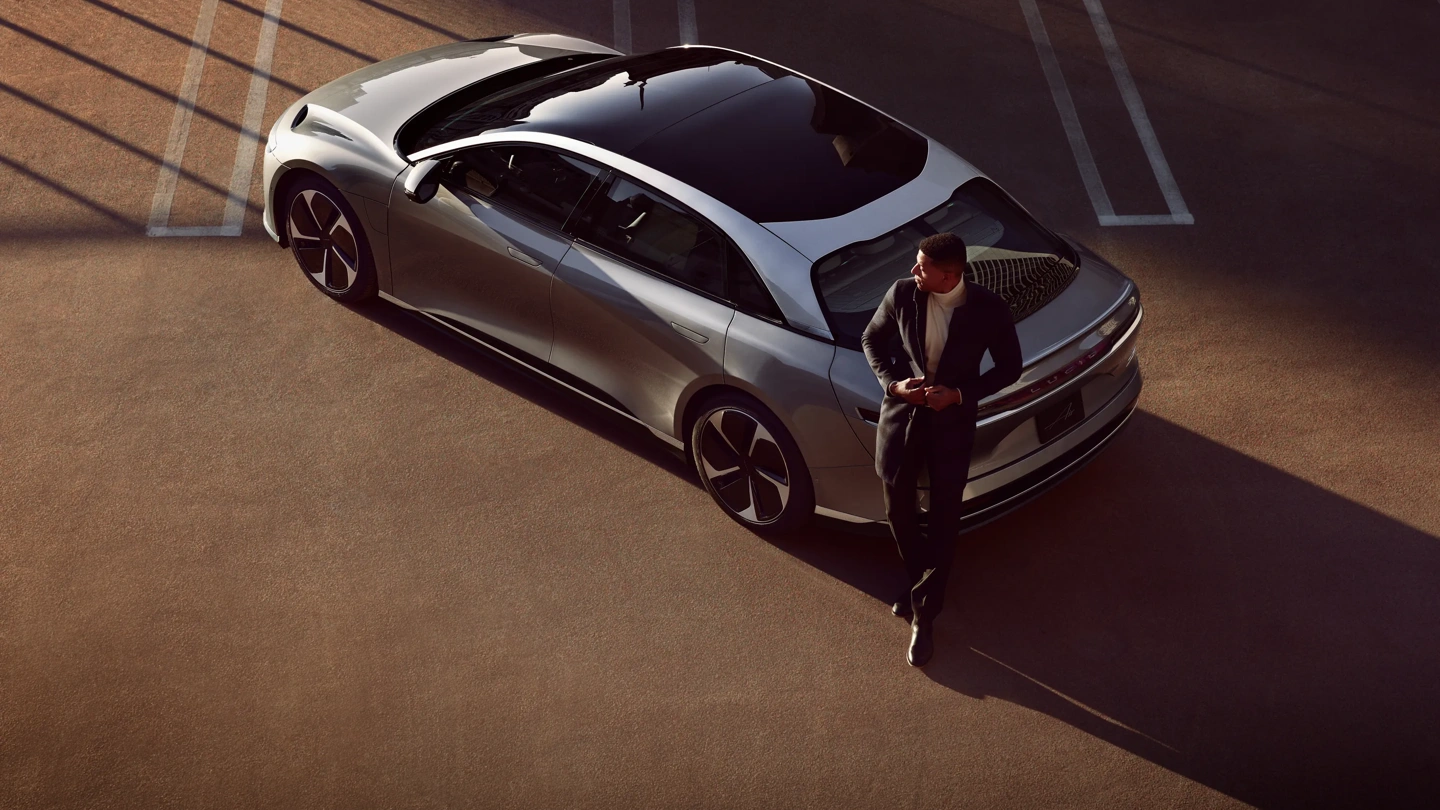 Take advantage of that 'airy' feeling as the optional panoramic glass canopy immerses your drive in natural beauty. Feel one with the environment in an elegant EV that responsibly sustains it.
DESIGN YOURS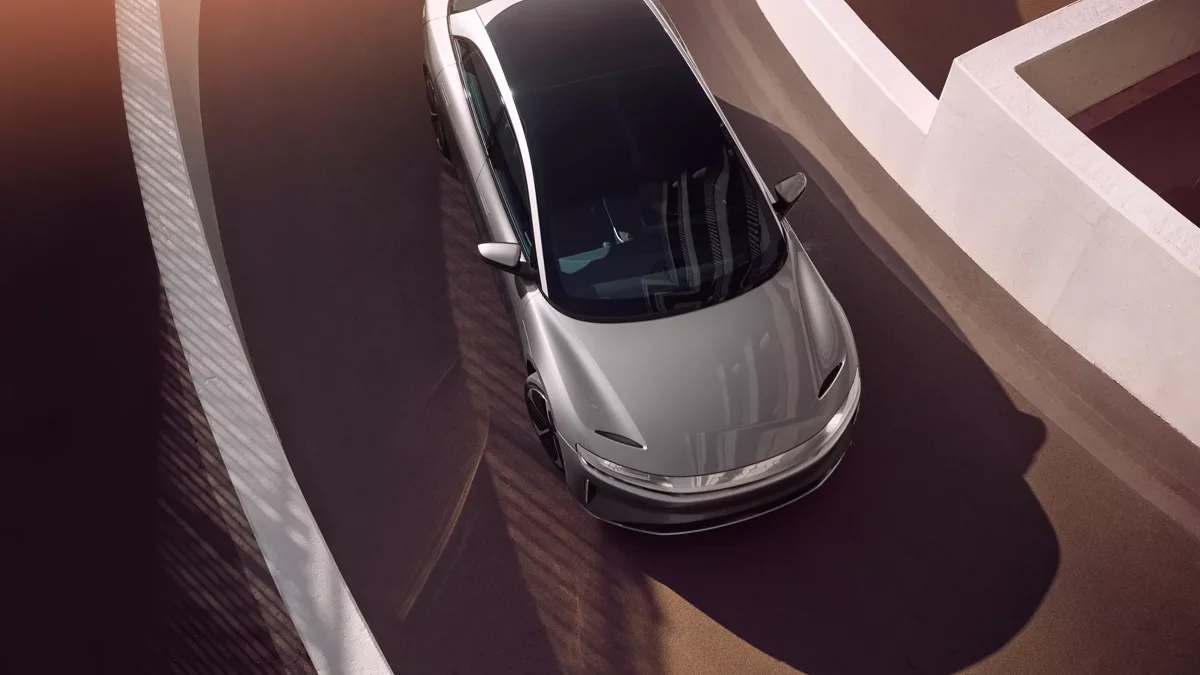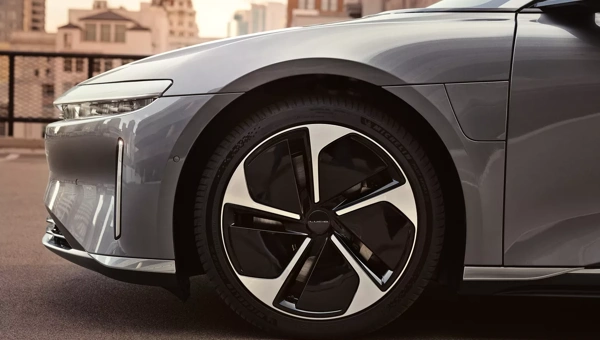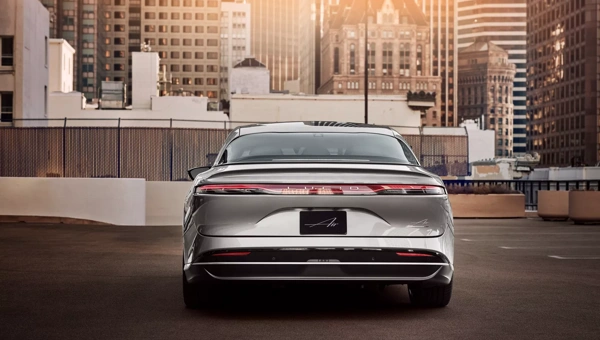 Interior
Lean into next level luxury and space.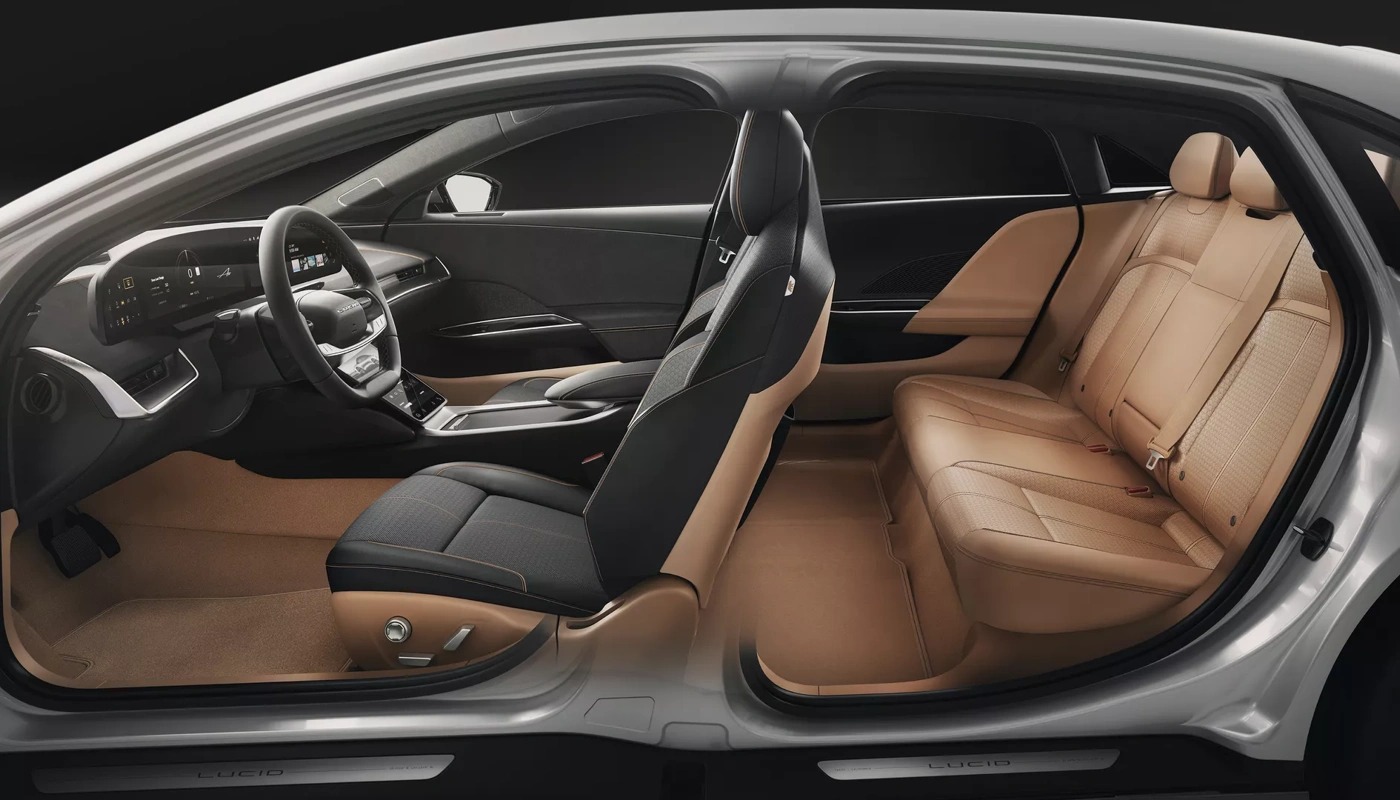 Legroom to stretch
Give your knees what they need with legroom that feels first-class. Lucid's engineering embodies the essence of 'Air' by offering so much space, that everyone will envy the backseat.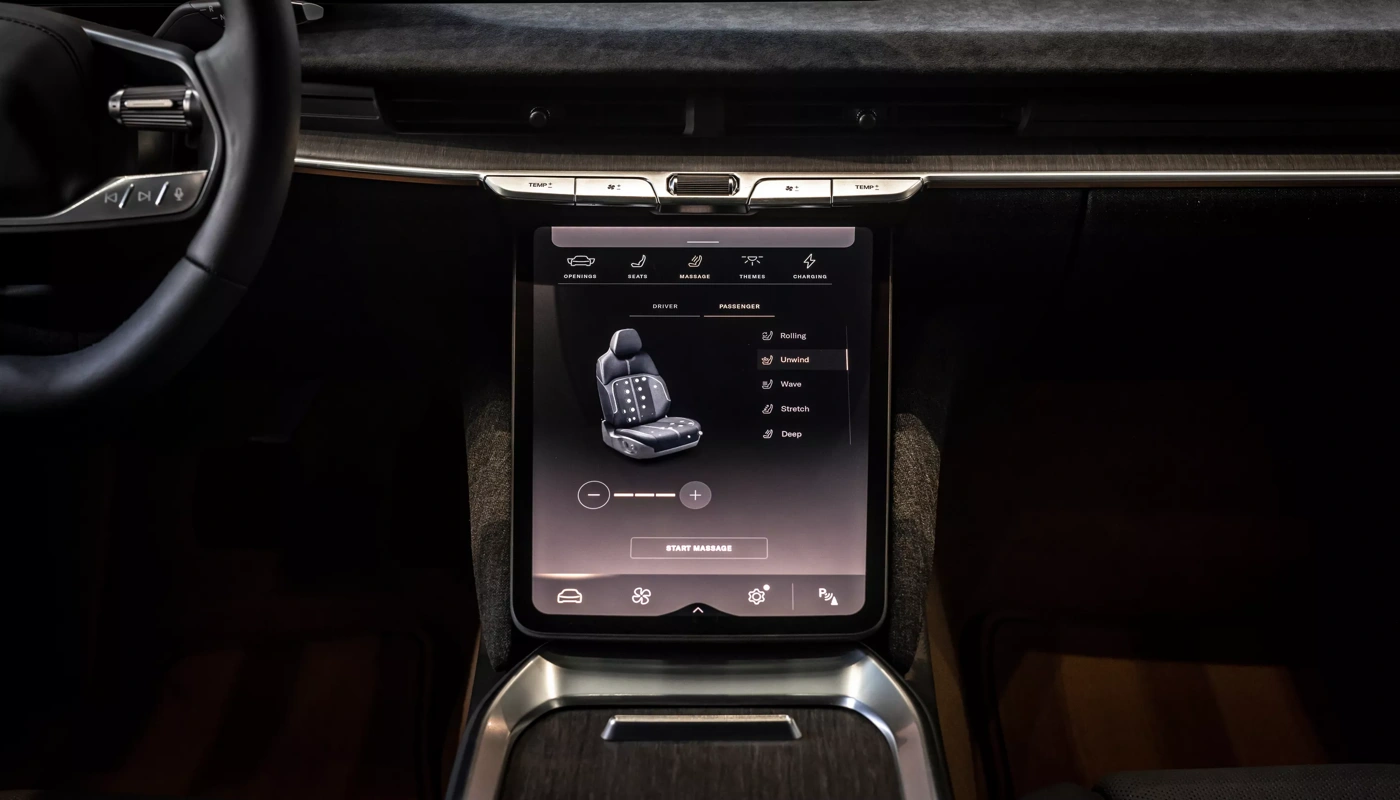 Massage seats and heated steering wheel
Days can be demanding. That's why details like the optional heated steering wheel and massage seats⁵ are available to keep you comfortable as you run your world.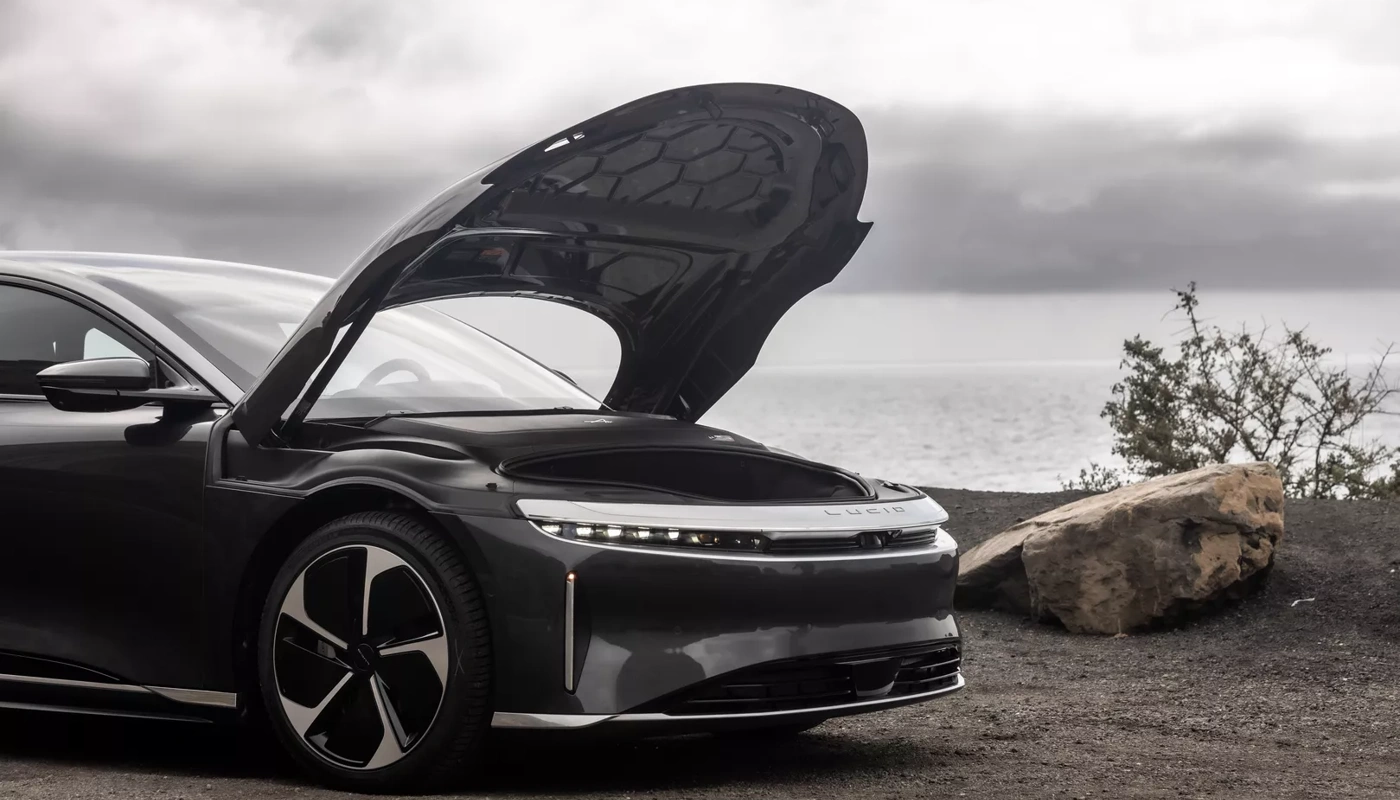 Frunk storage galore
Smaller drivetrain means more storage space. Pop open the trunk–or the frunk–to store your things for safe keeping.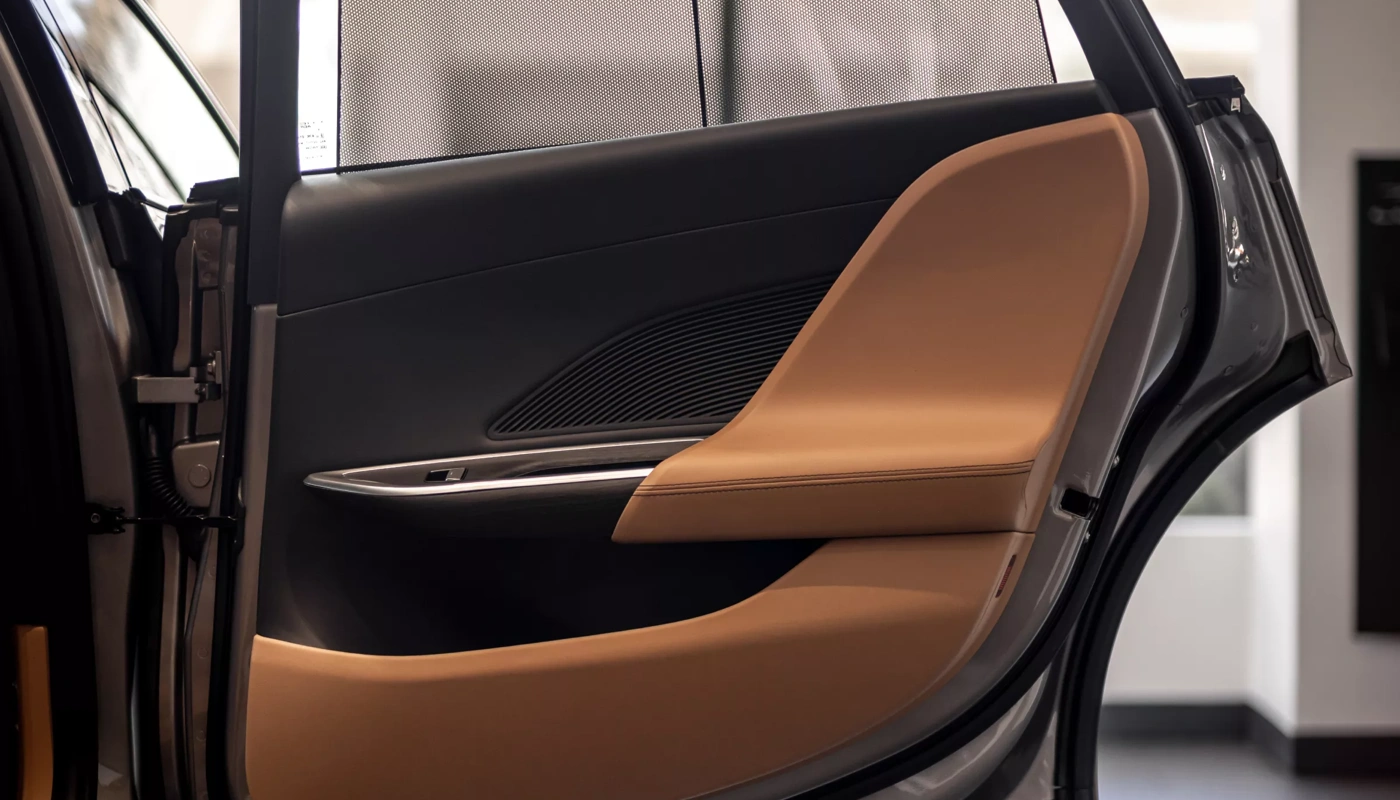 Rear window sun shades
Luxury means comfort and control over the entire cabin. Power rear window sun shades⁵ control direct sunlight - allowing less heat, and more ambience for long roadtrips and sunrise rides.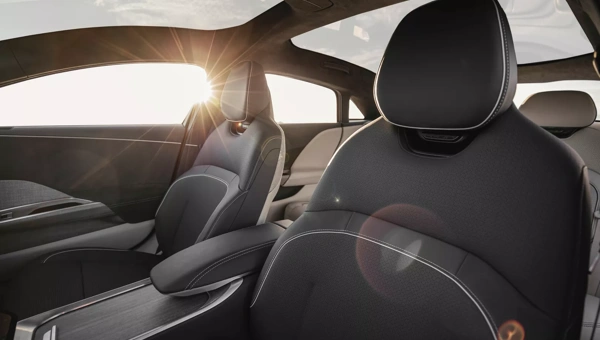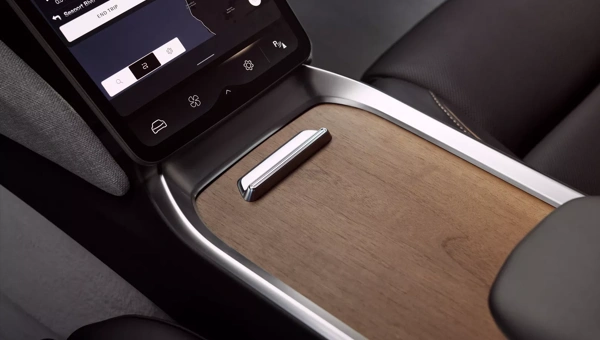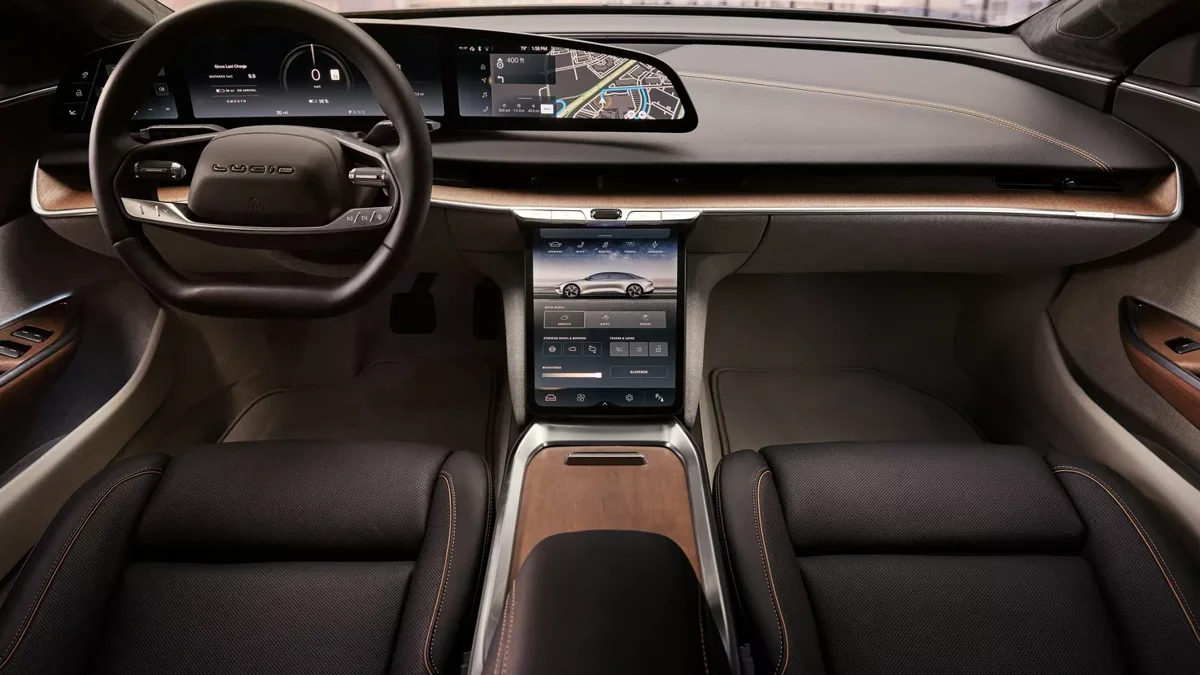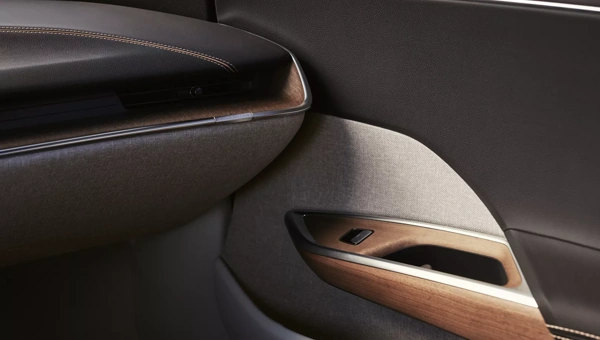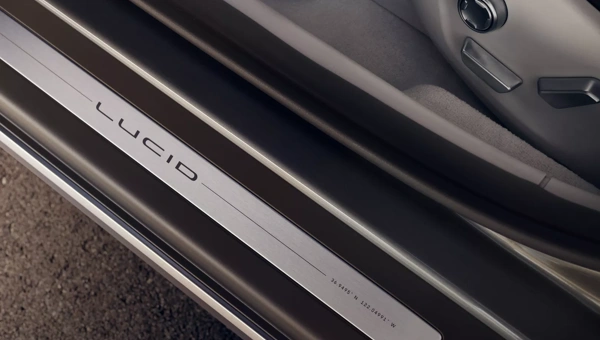 Unique details and distinctions.
MATERIALS
4 colorways
Curated with class for style and sustainability.
COMFORT
Front seat controls
Heated, ventilated, and massaging front seats⁵.
STORAGE
Spacious frunk
Large space for luggage, and loads more.
SPACE
Rear leg room
Design that doesn't leave the backseat behind.
Charging
Go the distance on a single charge.
Los Angeles to San Francisco – 410 miles
With 516 miles1 at your disposal, "range anxiety" is not in your vocabulary. Turn day-trips to roadtrips without the worry. Explore more. Charge less.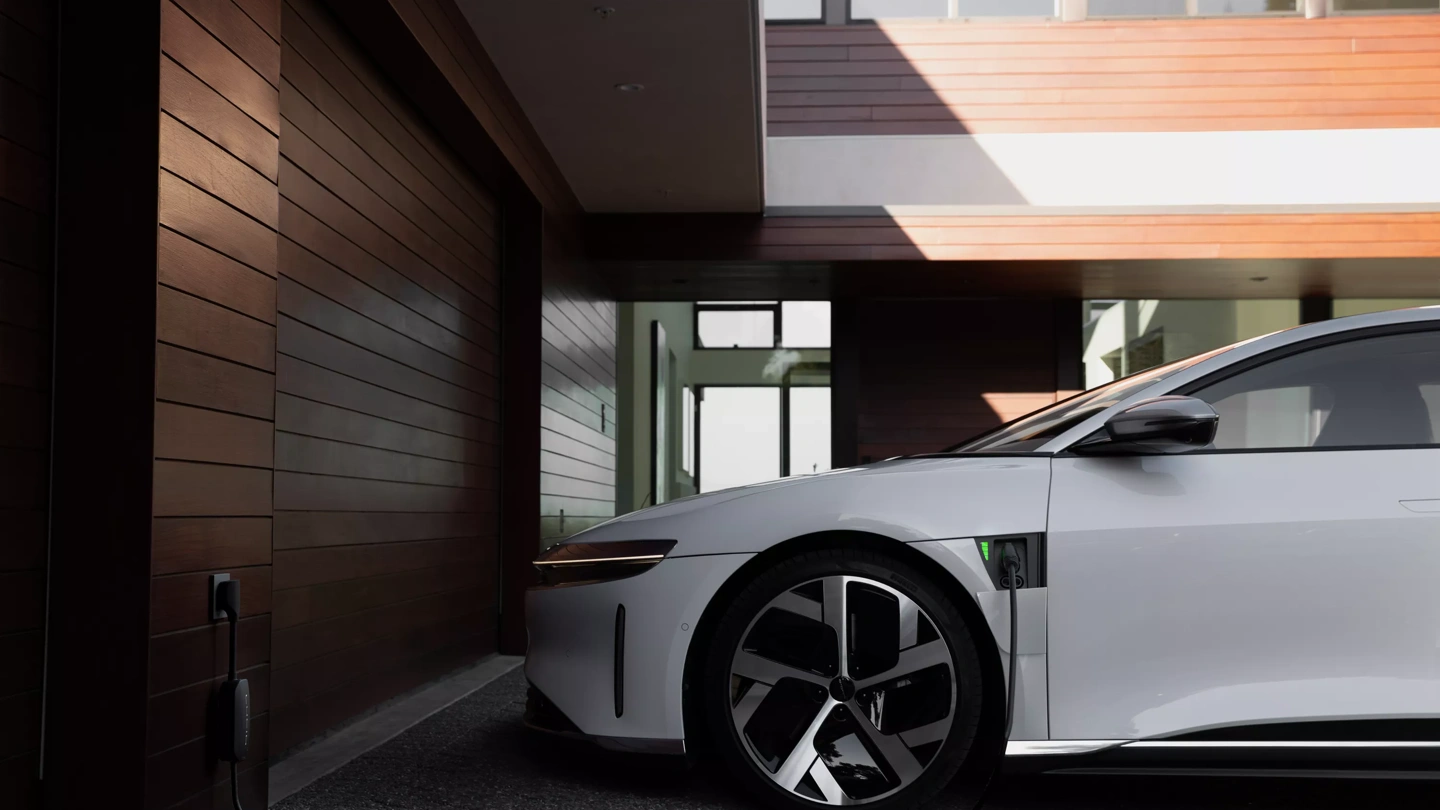 Charges up to 80 miles of range per hour of charge. Its compact design and 24-foot cable make it easy to mount and use indoors or outdoors. It's capable of bi-directional charging (additional hardware needed) and WiFi-enabled for over-the-air updates.
SHOP CHARGER
Connectivity
Comfort meets convenience.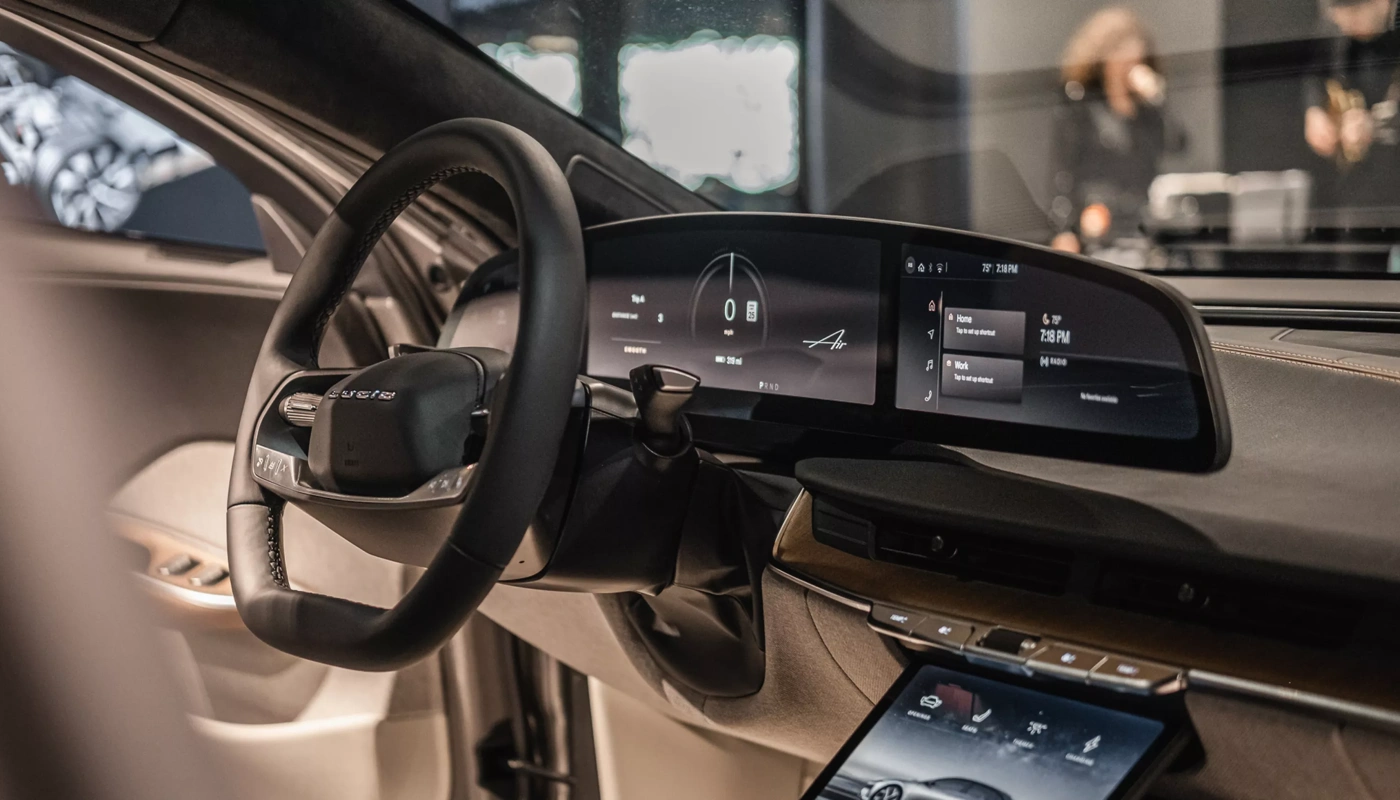 34" Glass Cockpit display with Pilot Panel
All the controls and essential functions are available in your Lucid Pilot Panel, a dynamic display positioned at the right of the driver.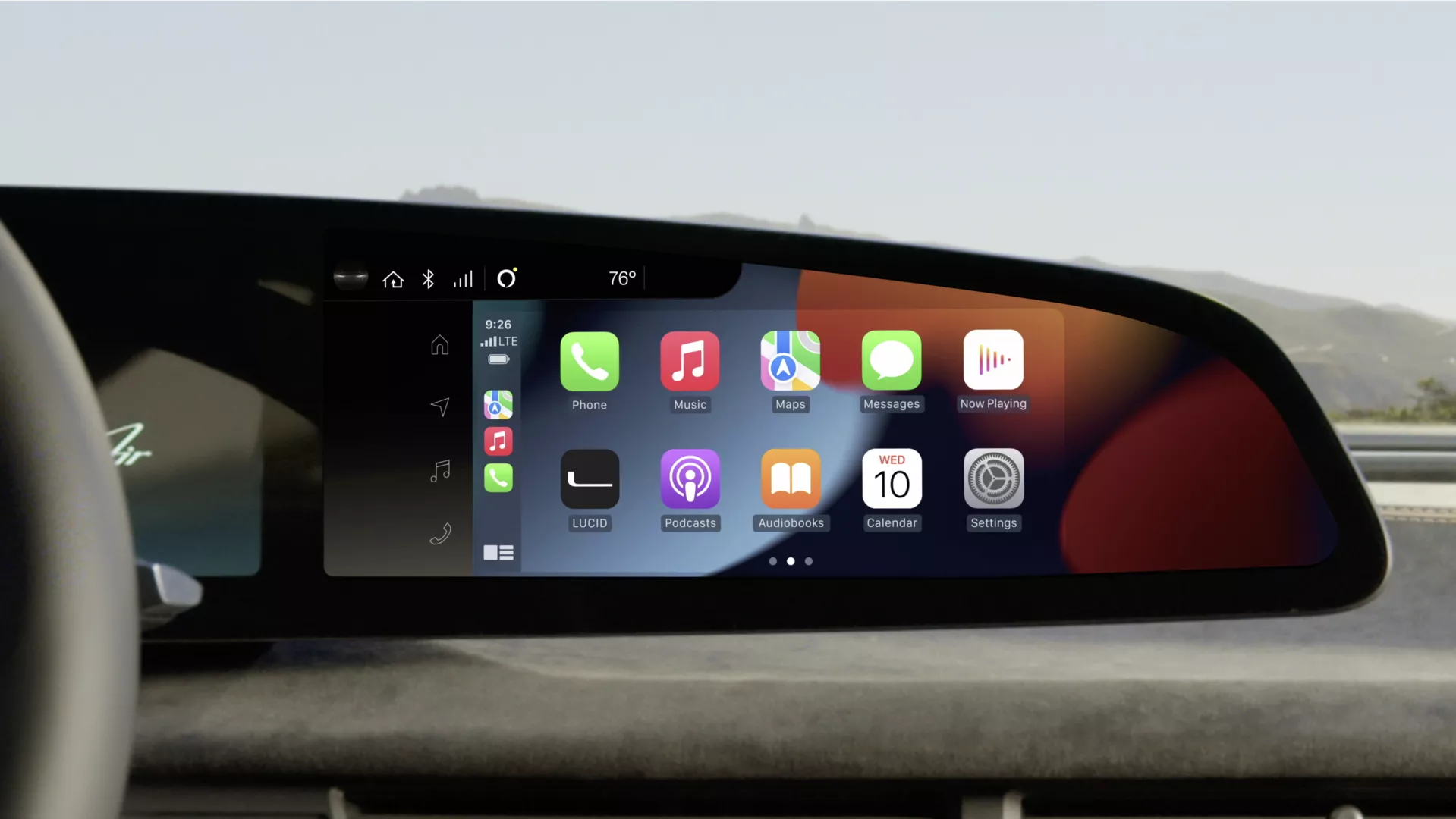 Wireless Apple CarPlay® comes standard
Say hello to the smarter and safer way to use your iPhone in Lucid Air. Get directions, make phone calls, respond to text messages, enjoy your favorite music, and more — all on the Glass Cockpit display.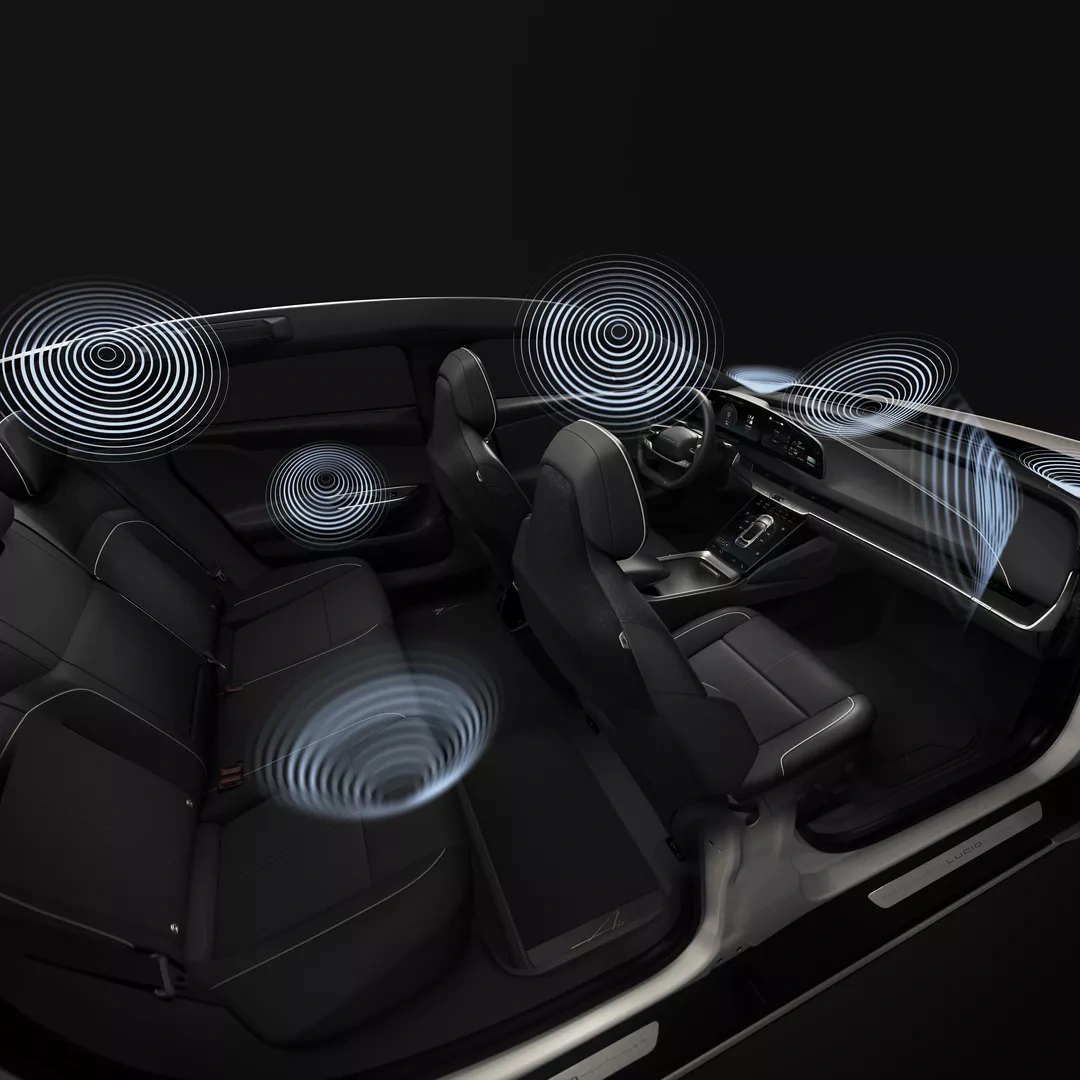 Surreal Sound™ Pro
Lucid's optional 21-speaker immersive audio system, elevates the entertainment experience and envelops listeners with the rich, multi-dimensional sound of Dolby Atmos.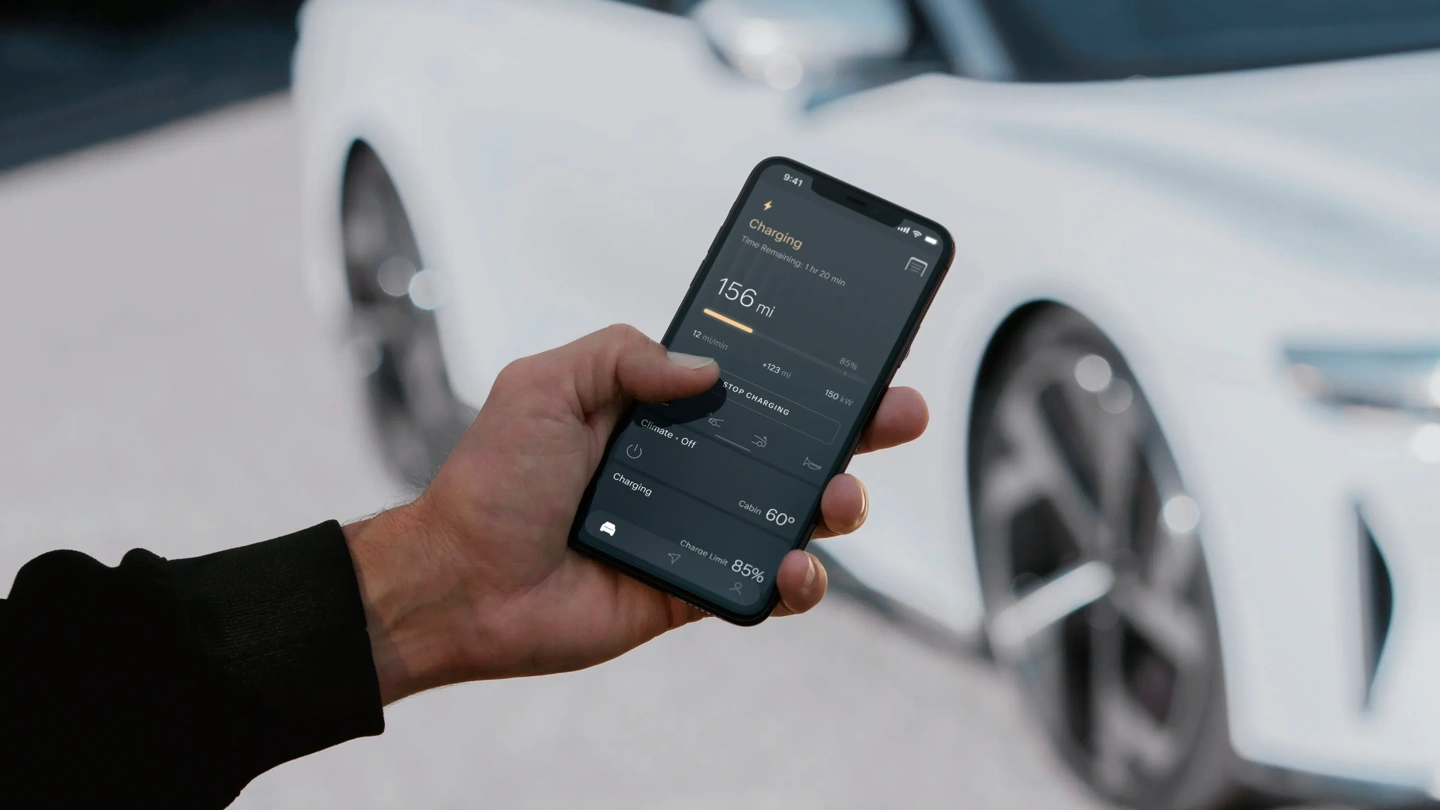 Lucid Mobile App
All Lucid EVs come equipped with Lucid App that perfectly pairs your vehicle to the digital convenience of your phone.
Safety
Elevating safety with advanced innovation.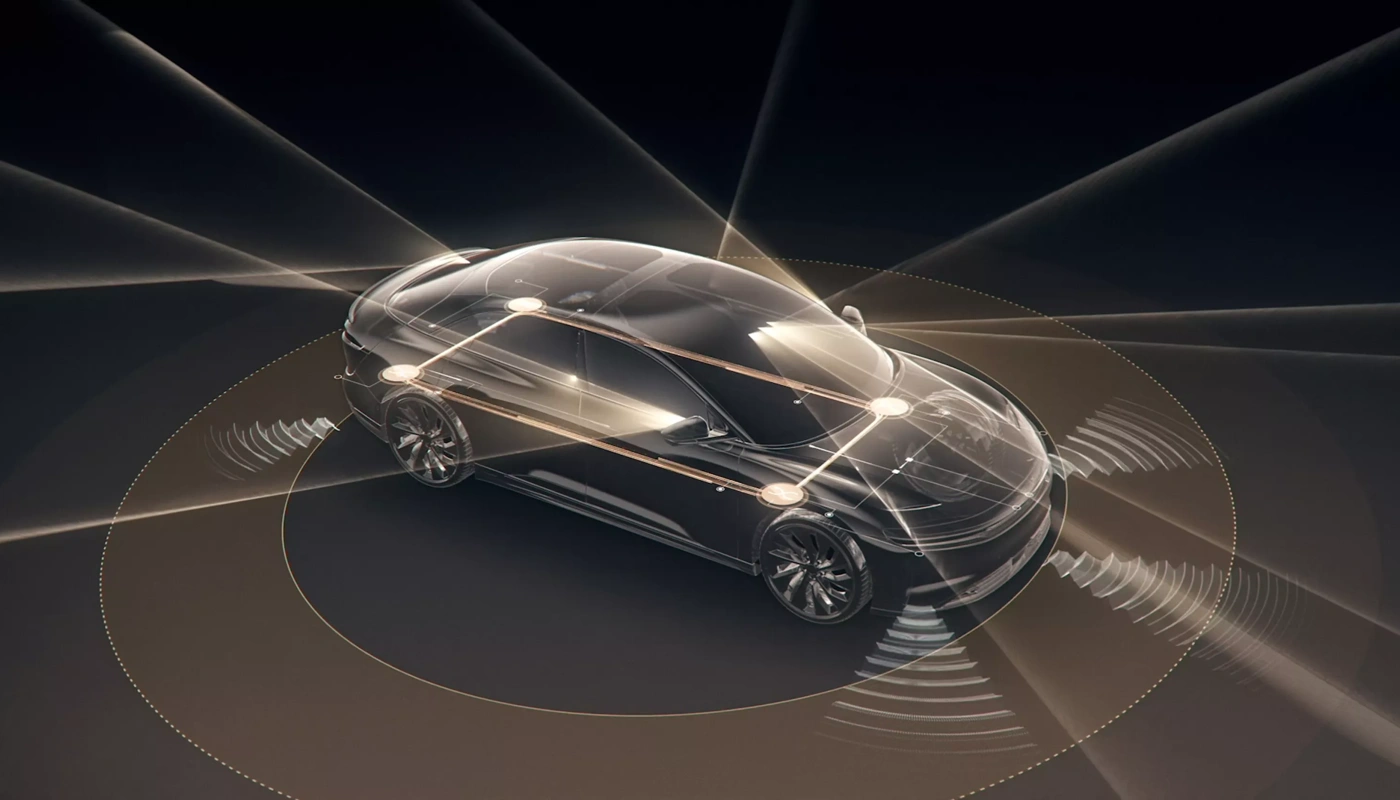 DreamDrive™ Driver Assistance⁶
Introducing Lucid's intelligent driver assistance system. Blind Spot Warning and the optional 3D Surround View Monitoring are just two of many smart functions that provide safety, even in a split second.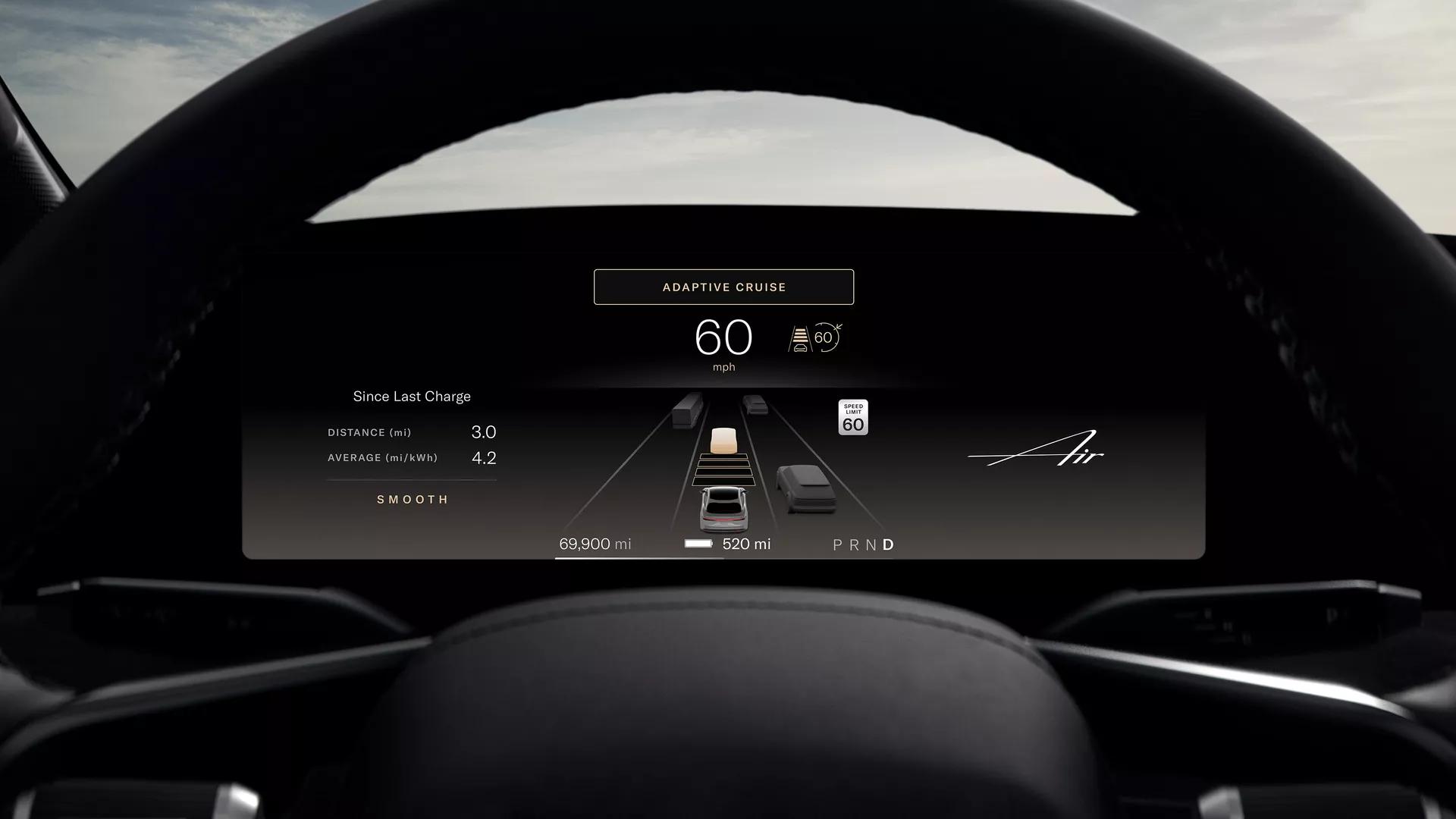 Highway Assist⁵ ⁶, Lane Departure Protection, Automatic Park In & Out
Lucid is one of the only EVs with LiDAR to detect the distance of objects, taking guesswork out of highway driving, lane changes, and parking in a way that resembles a chauffeur.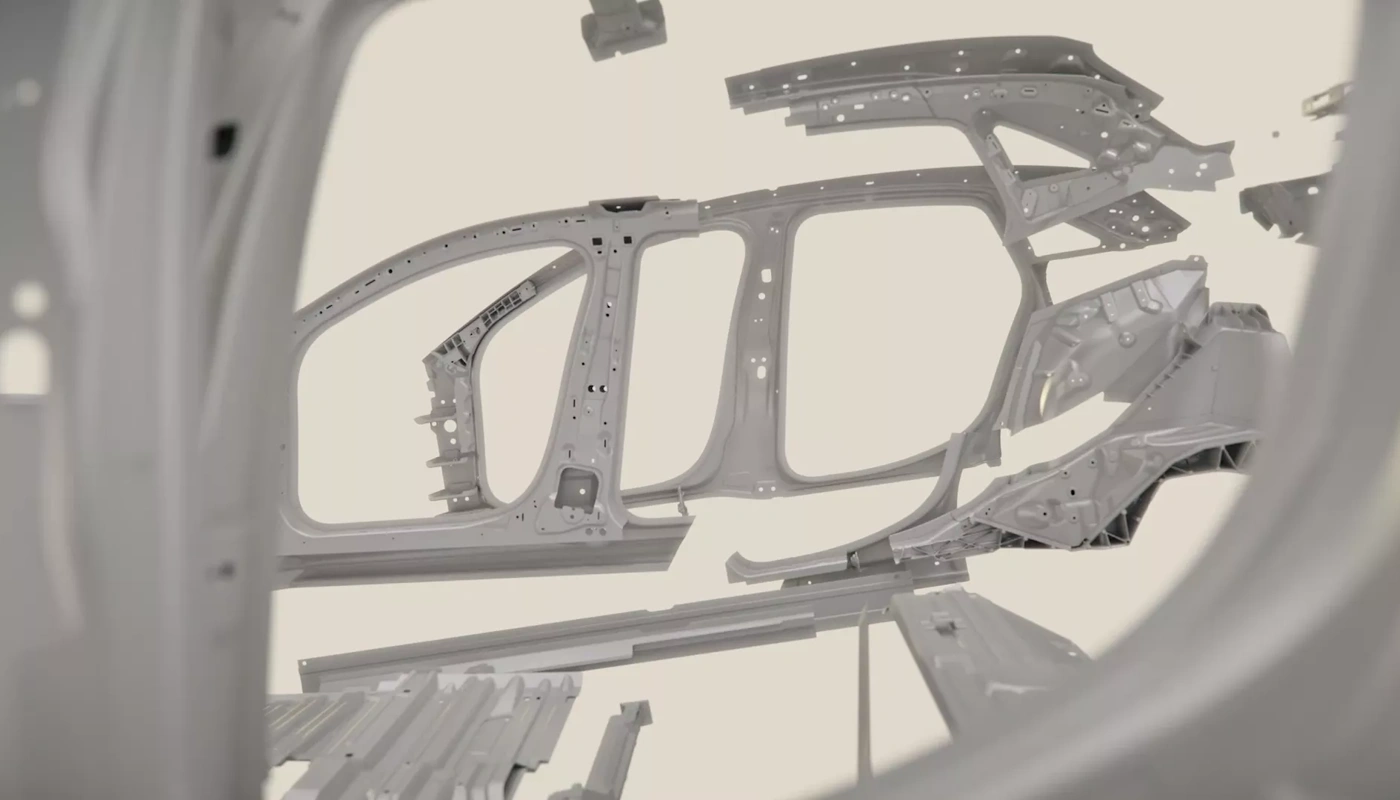 Safety drives everything we do
This guiding principle goes beyond simply complying with regulations. Doing the right thing is why the Lucid Air is targeted to meet or exceed rigorous global safety standards.
SPECS
Engineering that excels - in every way.
Crafted to combine the pleasure and joy of driving with the design, refinement and space you require.
Dimensions
Compare
Driving pleasure and refinement runs in the family.
Pure AWD

Price1

Buy from $74,900

After $7,500 Air Credit

Model Year

2023

Max Power

480 hp

0 - 60 mph

3.8 secs

Estimated Range2

410 mi

Charge to 200 mi3

15 mins

Drive Type

AWD
Touring

Price1

Buy from $87,500

After $7,500 Air Credit

Model Year

2023

Max Power

620 hp

0 – 60 mph

3.4 secs

Estimated Range2

425 mi

Charge to 200 mi3

15 mins

Drive Type

AWD
Grand Touring

Price1

Buy from $115,600

After $10,000 Air Credit

Model Year

2023

Max Power

819 hp

0 - 60 mph

3.0 secs

Estimated Range2

516 mi

Charge to 200 mi3

12 mins

Drive Type

AWD
Sapphire

Price1

$249,000

Fully equipped

Model Year

2024

Max Power

1,234 hp

0 - 60 mph

1.89 secs

Estimated Range2

427 mi

Charge to 200 mi3

15 mins

Drive Type

AWD