Going Behind the Scenes
Our Sweepstakes Winners Spend an Epic Day at Lucid Headquarters
Posted by David Salguero, Marketing Manager
At Lucid we have a great appreciation for the community joining us on our journey towards production of the Lucid Air. Whether it's social media fans, reservation holders, or the enthusiasts we meet at events, such as Cars & Coffee and the New York Auto Show, this engaged group keeps our team passionate about our mission to redefine what a car can be.
To express our appreciation, we decided to invite a few members of the community to spend the day with us and learn all about our company, our team, and our car. We launched the Behind-the-Scenes Sweepstakes during our visit to the New York Auto Show last month and had thousands of entries from across the United States.
Last Friday, our winners and their guests flew in from Michigan, Virginia, Oregon, and Los Angeles to see what Lucid is all about.
The day started in the Lucid Design Studio, where Derek Jenkins, VP of Design, walked everyone through the history of the company, the brand, and the design process for the Air. The group saw both clay and digital models, met several members of the team, and got to sample multiple interior themes in virtual reality.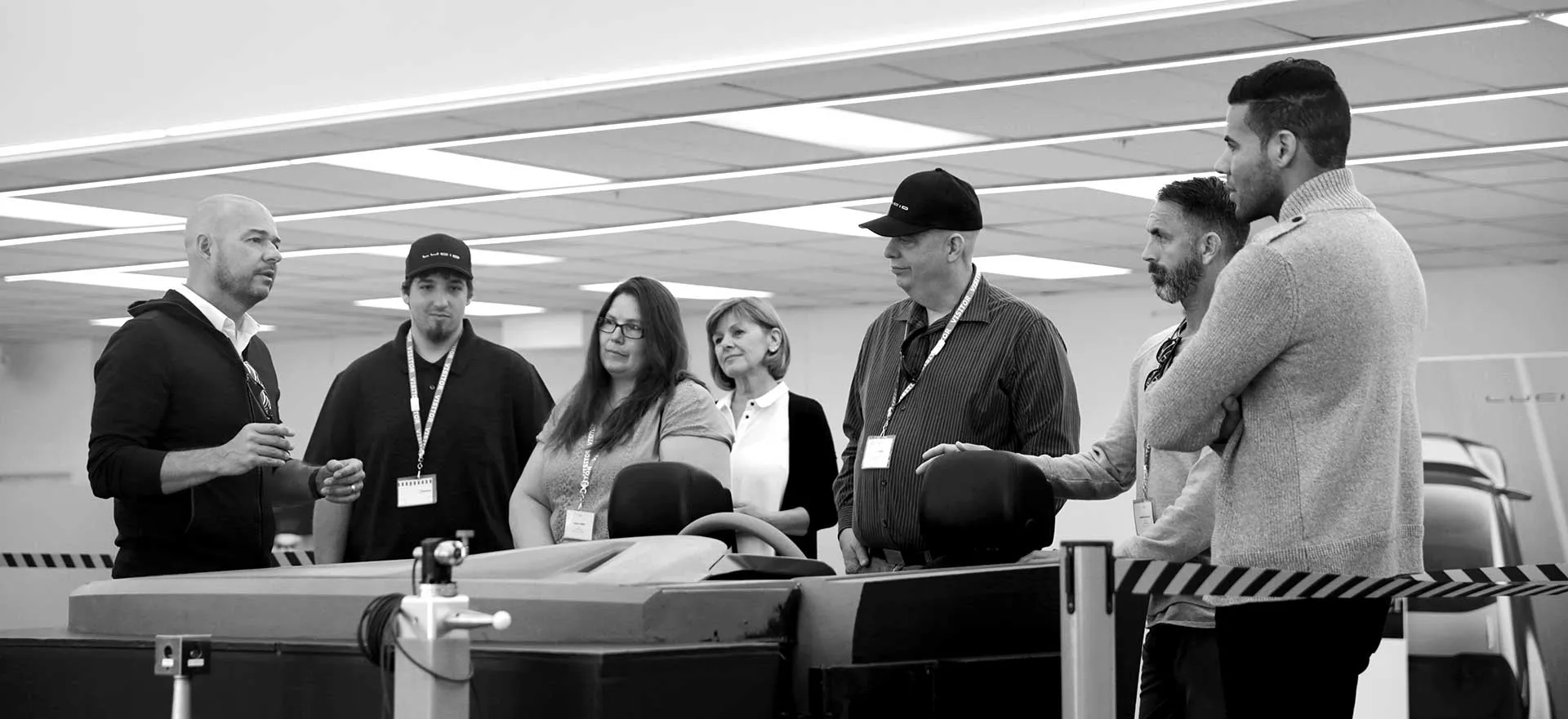 After winding their way through the studio, the group arrived at a pair of Lucid Airs. Under the gleaming studio lights, everyone was able to spend some time looking over the design, checking out the user interface, and, of course, reclining in the executive rear seats.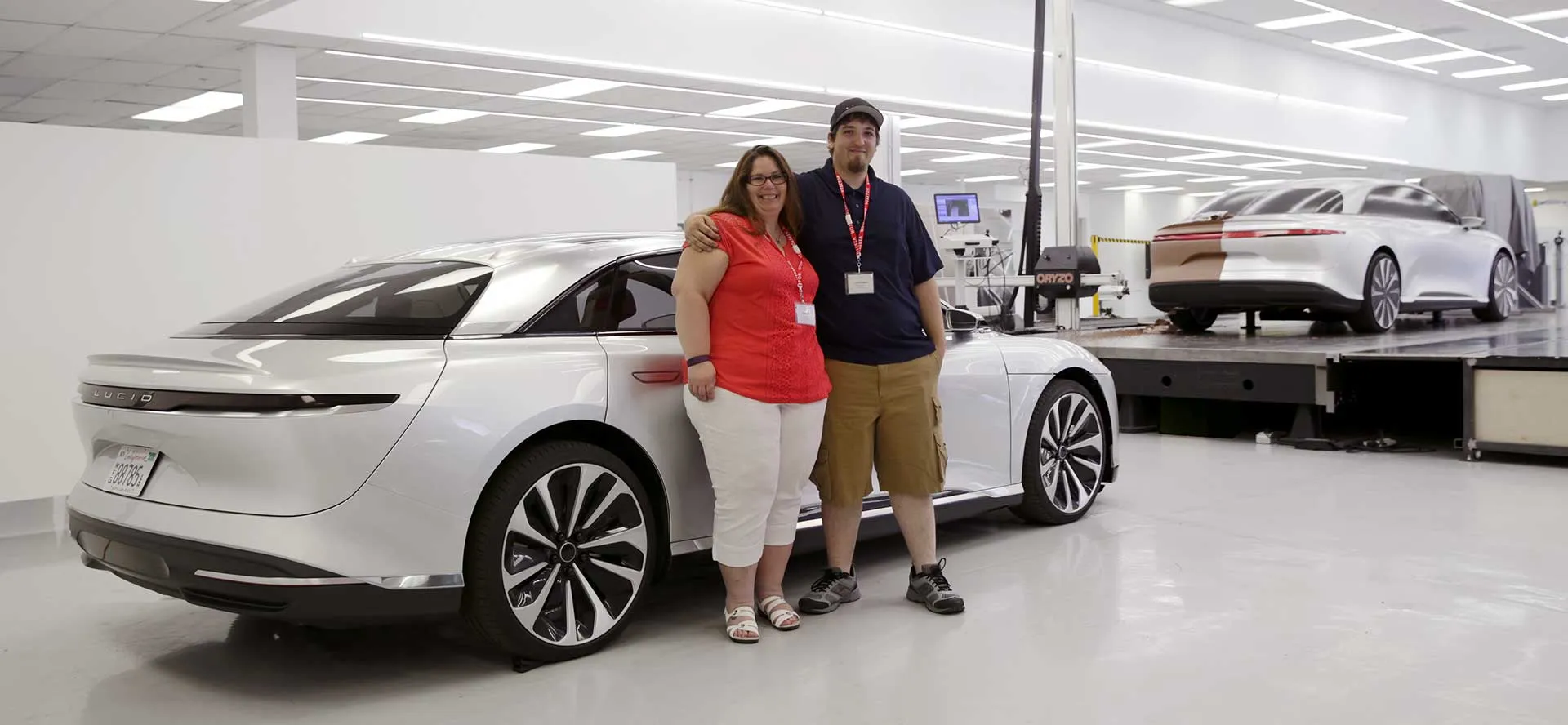 Peter Rawlinson, Lucid's Chief Technology Officer, walked our guests through the work being performed by the engineering department. Starting with the fundamentals of automotive engineering and the philosophy behind the Lucid Air, Peter introduced the group to different members of the engineering team, who talked about their roles in powertrain, suspension, aerodynamics, batteries, and more.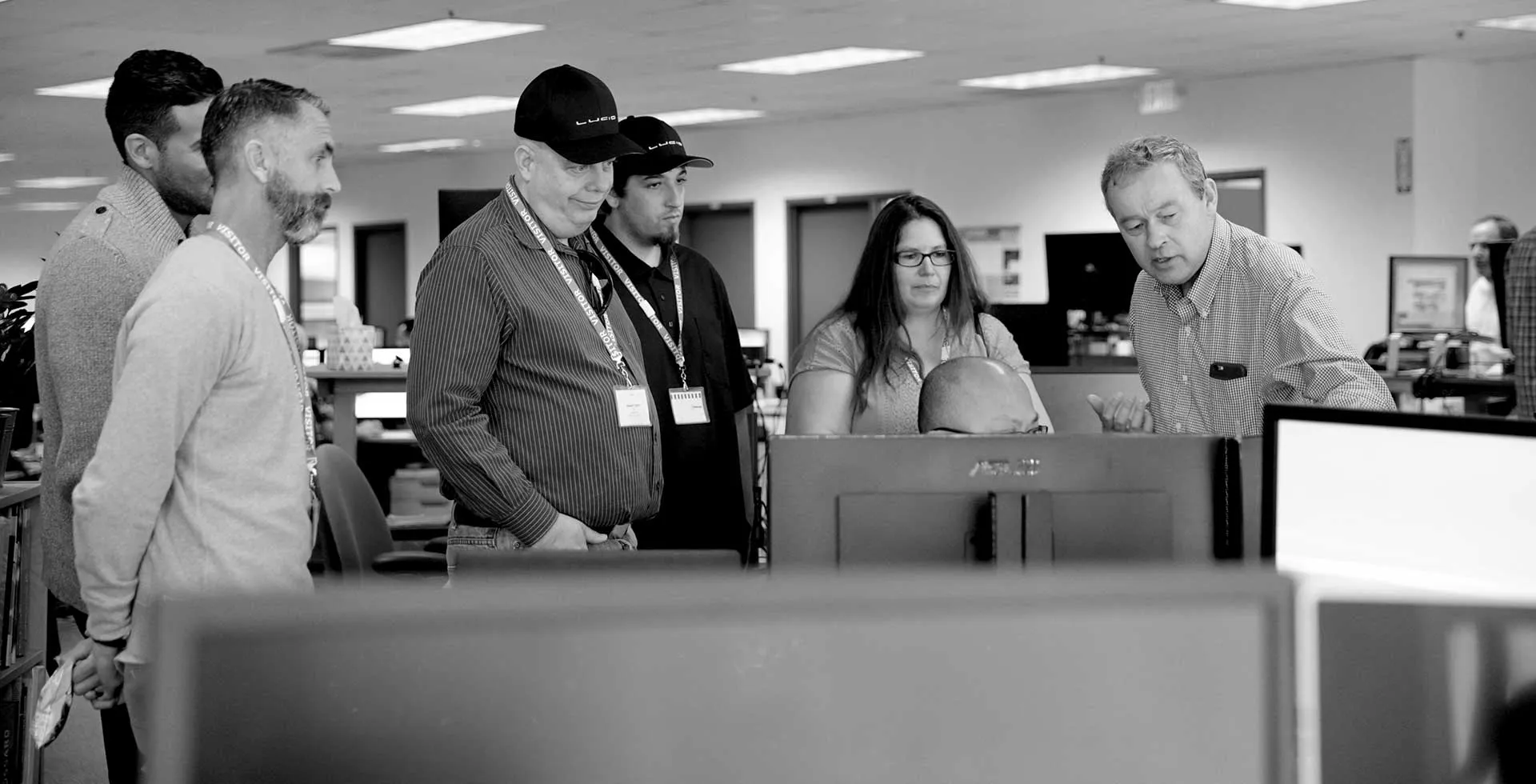 Our guests also spent time at the Lucid Prototype Shop in Fremont, California, where our fleet of alpha engineering vehicles are assembled and maintained. Here the group was treated to a safety demonstration, a walkthrough of our noise/vibration chamber, and a walkaround of both our Alpha Speed Car and Edna, our first powertrain mule.
During lunch, Brian Barron, Lucid's Director of Manufacturing, walked them through what it takes to build a factory and bring a vehicle to market in mass production.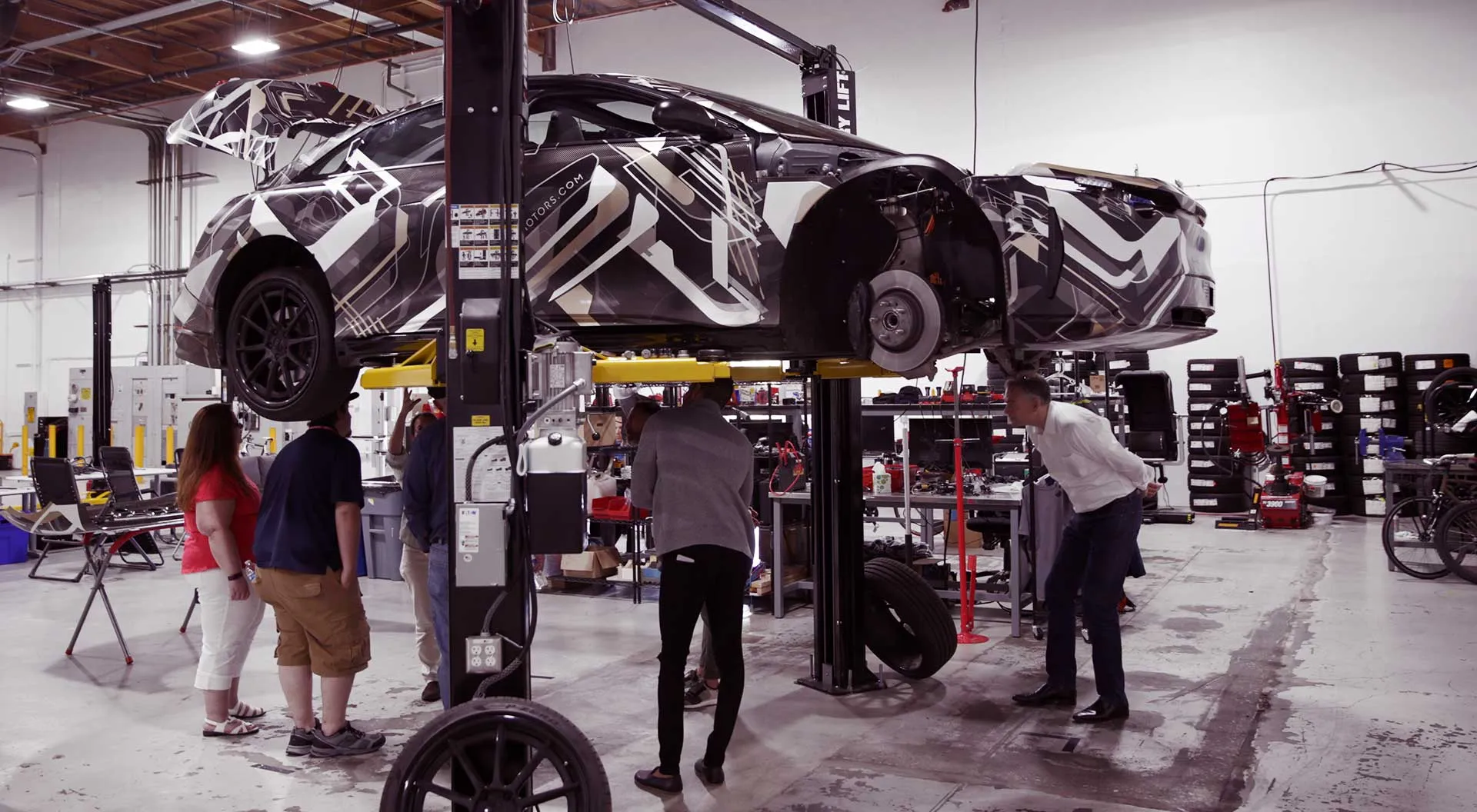 Of course, no visit to Lucid would be complete without a ride in the Lucid Air. We chose an alpha fleet car with executive seats, glass canopy roof, and air suspension. The ride did not disappoint. "I just never would have thought that something electric would be so fast," said Justin from Michigan. Matt from Los Angeles agreed: "It was epic. Beyond my expectations, which were really high!"