Video: Celebrating Our Upcoming Factory in Casa Grande
Governor Doug Ducey Joins Lucid Motors CEO & CTO Peter Rawlinson to Mark Our Long-term Commitment to Arizona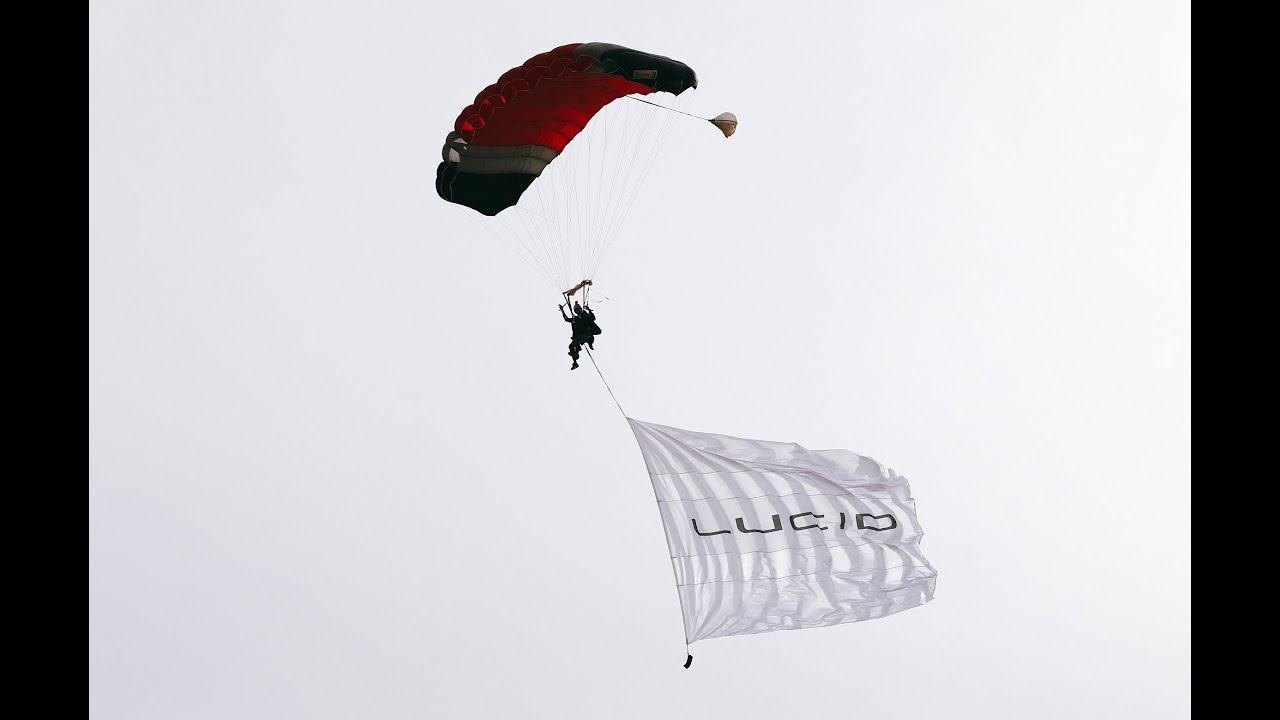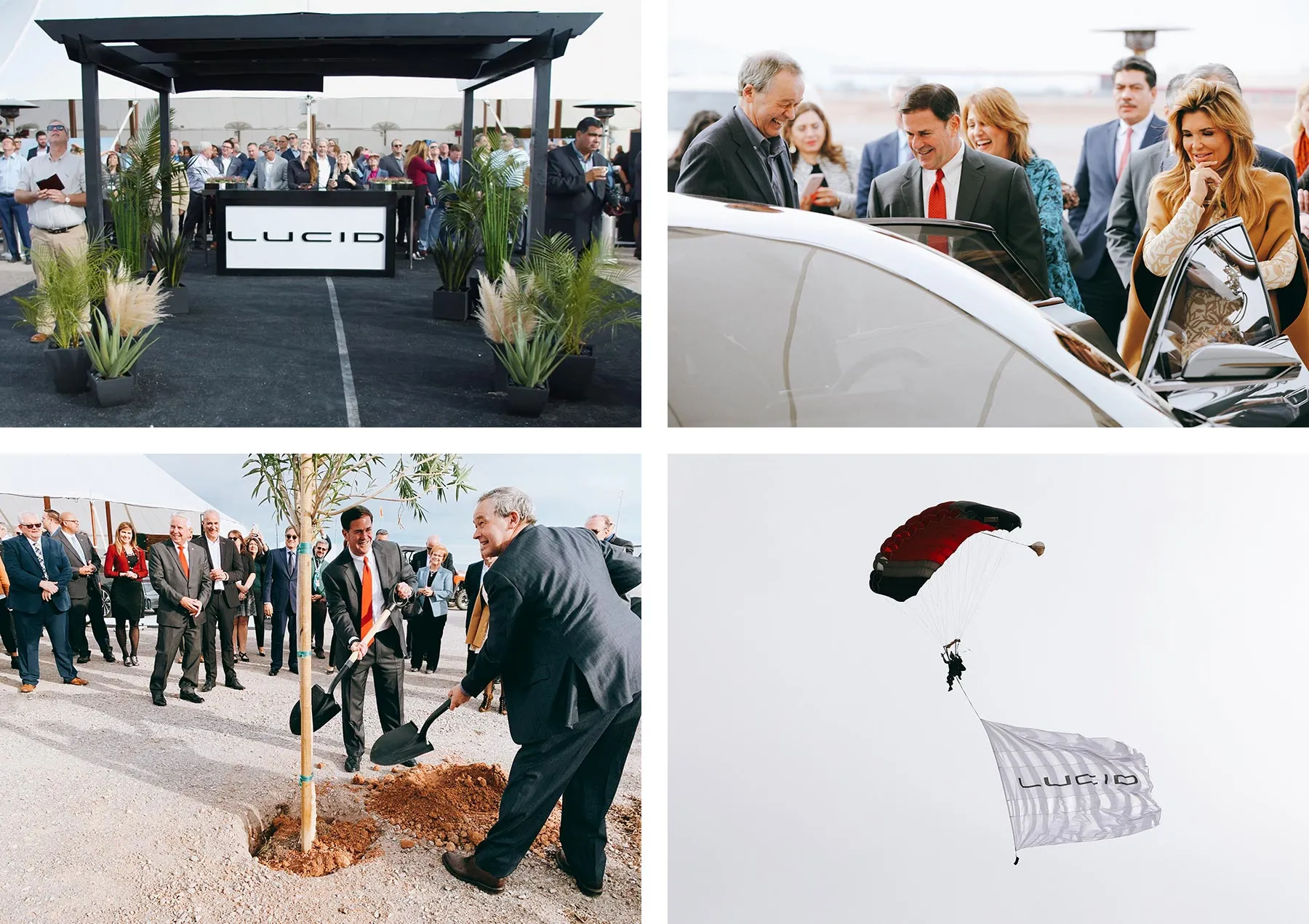 On a sunny December day, Pinal County's championship skydiving team dropped from the sky, racing downward to the Casa Grande, AZ, construction site of Lucid's new factory. Its first structures were visible from a tent where crowds had gathered to celebrate our big plans for the region.
The festivities began with remarks from Peter Rawlinson, Governor Ducey, and local dignitaries — and concluded with the planting of a tree to symbolize Lucid's long-term commitment to Arizona. It includes a total investment that exceeds $700 million by the mid-2020s, 4,800 new direct and indirect jobs within a decade, and an estimated $32 billion revenue impact for the city and county over the next 20 years.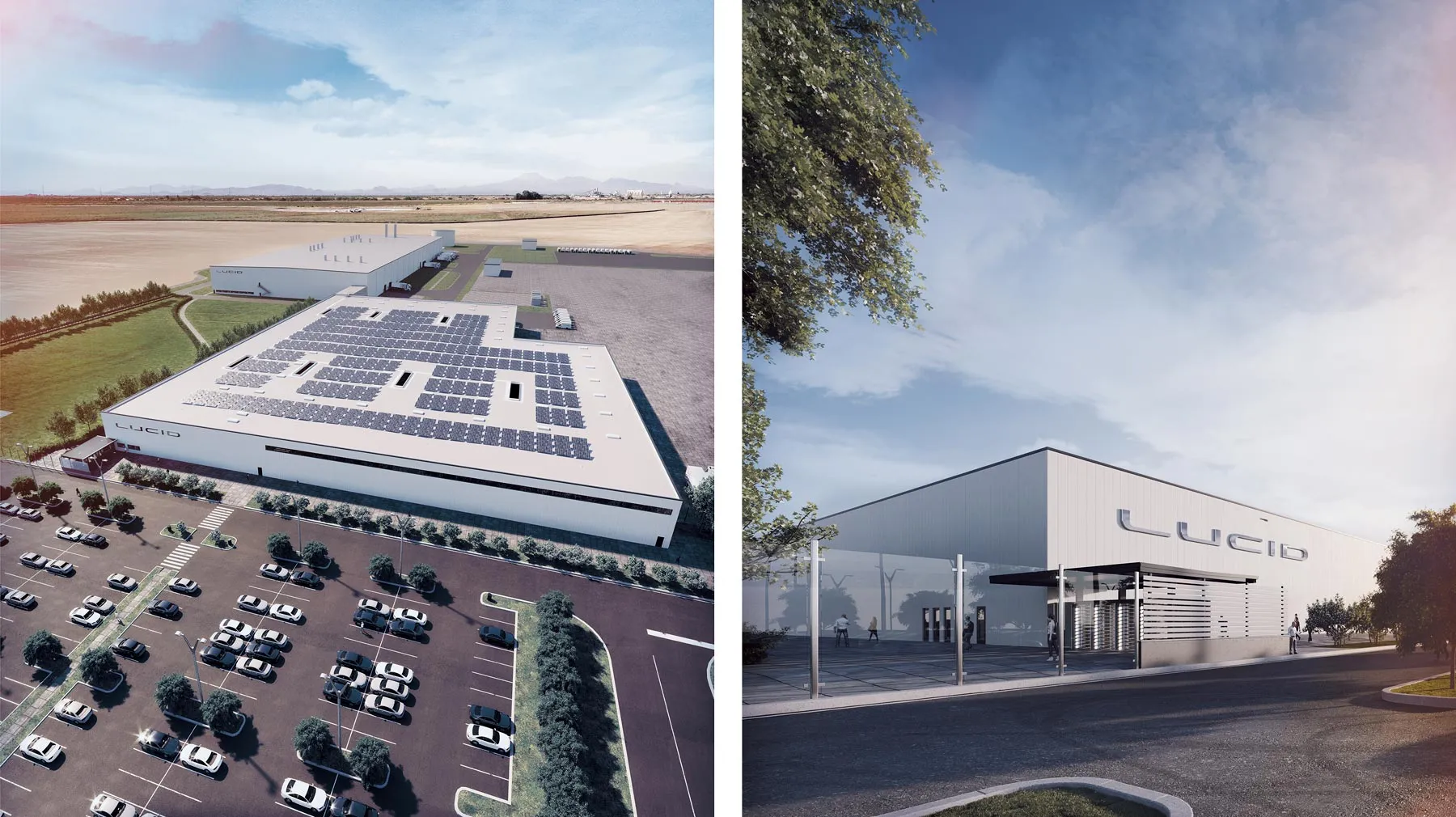 It all starts with Lucid's first car — the Air luxury sedan — which goes into production at Casa Grande late next year. As Peter Rawlinson says, "The Lucid Air is a cutting-edge electric vehicle designed, engineered, and destined for manufacture entirely in America." Featuring full-size interior space in a mid-size exterior footprint, the Air will boast over 400 miles of range and hit 60 mph in under 2.5 seconds.
And while we are thrilled to mark the start of our factory's construction, this is just the beginning. Crews were back at work the following day to continue building the factory's first phase. Governor Ducey says he can't wait for the first vehicles to roll off the production line. And neither can we.