Announcing final details of the limited production Lucid Air Dream Edition.
Here's a recap of the official Dream Edition specs, updates, and ordering info.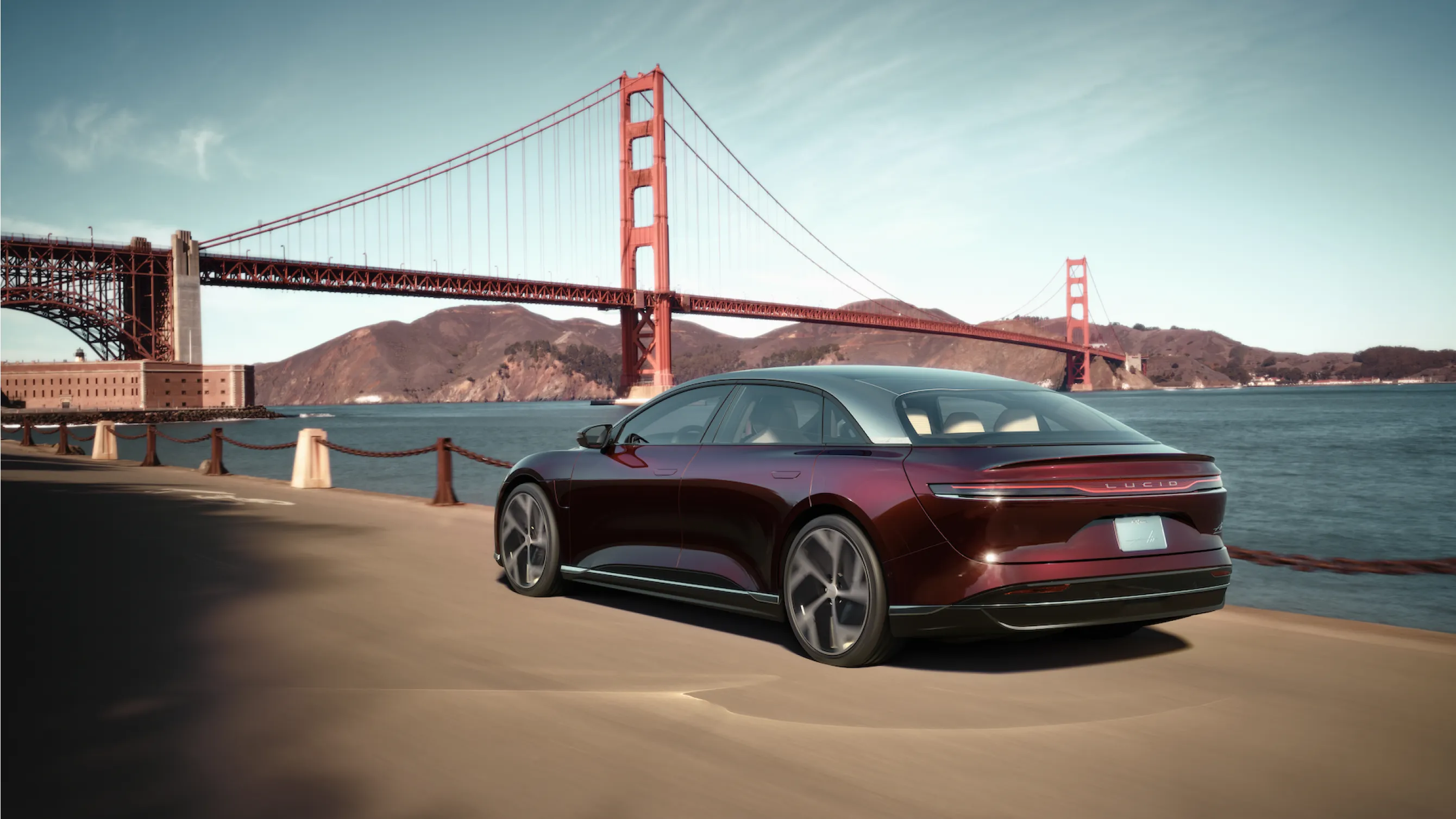 Dream Edition final specs
With official EPA range numbers now in hand, we're pleased to share the final specifications and configuration details for our two distinct Dream Edition models: Range and Performance. 
Dream Edition R maximizes efficiency with a groundbreaking 520 miles of range* while still delivering 933 horsepower. Dream Edition P delivers the ultimate dynamic experience behind the wheel with 1,111 horsepower and up to 471 miles of range. See all the specs below: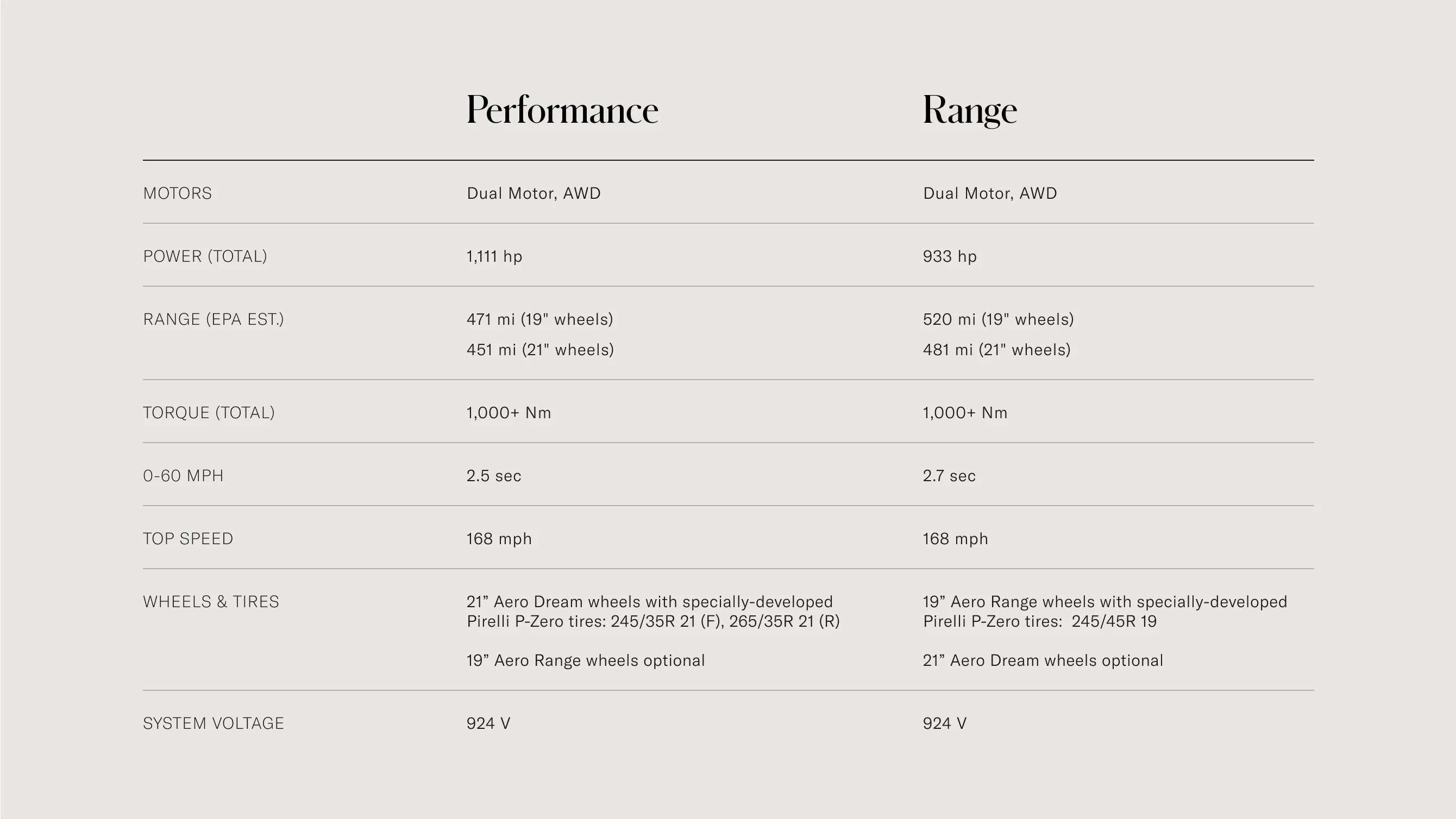 Zenith Red is a go
In response to a wave of customer requests, we are excited to now offer both Dream Edition models in the stunning shade of Zenith Red. So Dream Edition customers can choose from Zenith Red, Infinite Black, Stellar White, or the Dream Edition-exclusive Eureka Gold. Regardless of exterior color, all Dream Editions come with our Santa Monica interior theme.
Now taking orders
Our team has started reaching out to Dream Edition reservation holders across North America as they configure their builds with final specs and confirm their orders. If you are a reservation holder, please feel free to confirm your Dream Edition order now.
To celebrate our record-breaking, EPA official 520-mile range achievement — we're increasing total production of the fully-reserved Dream Edition to 520 vehicles. This means we'll be able to custom build and deliver the world's most advanced luxury EV to a limited number of customers on the Dream Edition waitlist.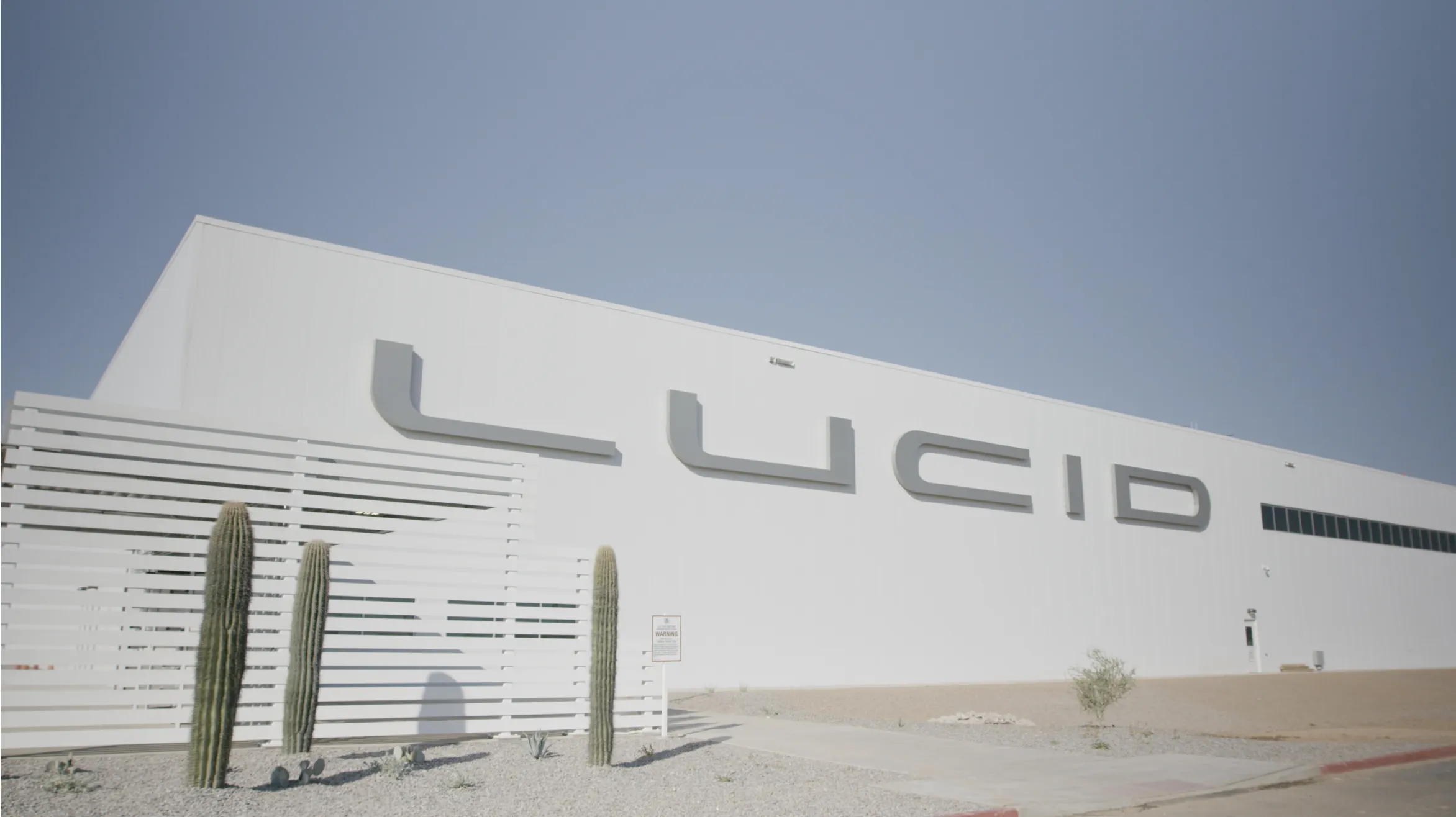 Production Preview experience in Casa Grande
Next week we'll be hosting a series of Production Preview events at our state-of-the-art powertrain manufacturing and vehicle assembly facilities in Arizona. A select group of customers, media, and other guests will get a behind-the-scenes look at our production processes and advanced technology — including the opportunity to drive a Lucid Air.
* EPA estimated ranges are meant to be a general guideline for consumers when comparing vehicles.