Lucid Care. Service made seamless.
Servicing your Lucid is as smooth and elegant as the car itself.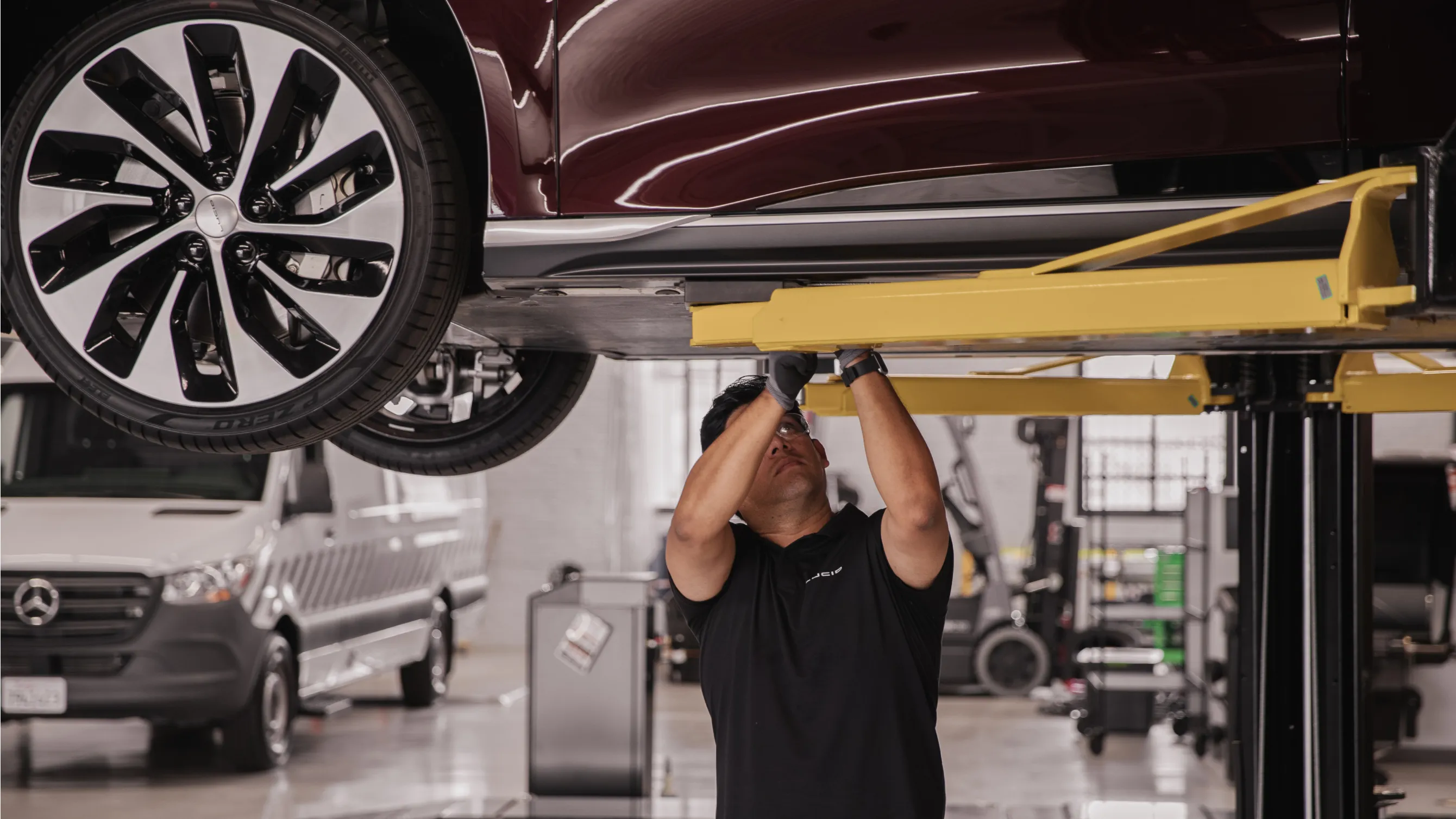 Your Lucid. Your choice.
Servicing your Lucid Air is designed to be as smooth and elegant as the car itself. And with so many ways to service your vehicle, you can choose the one that's most comfortable and convenient for you.
Care that comes to you.
Our fleet of mobile repair service vans will bring our certified service technicians, who are all Lucid employees, to your vehicle. Annual maintenance, routine servicing, and most repairs will be taken care of right in your driveway. In a parking lot. Or at your workplace. No need to carve out time in your day to bring your car in — we work around you and your schedule. And for the majority of instances, your presence won't even be required (unless you want to be there, of course). As an added bonus, every Lucid mobile service van is equipped with its own coffee machine, so owners can enjoy a beverage while their car is being worked on.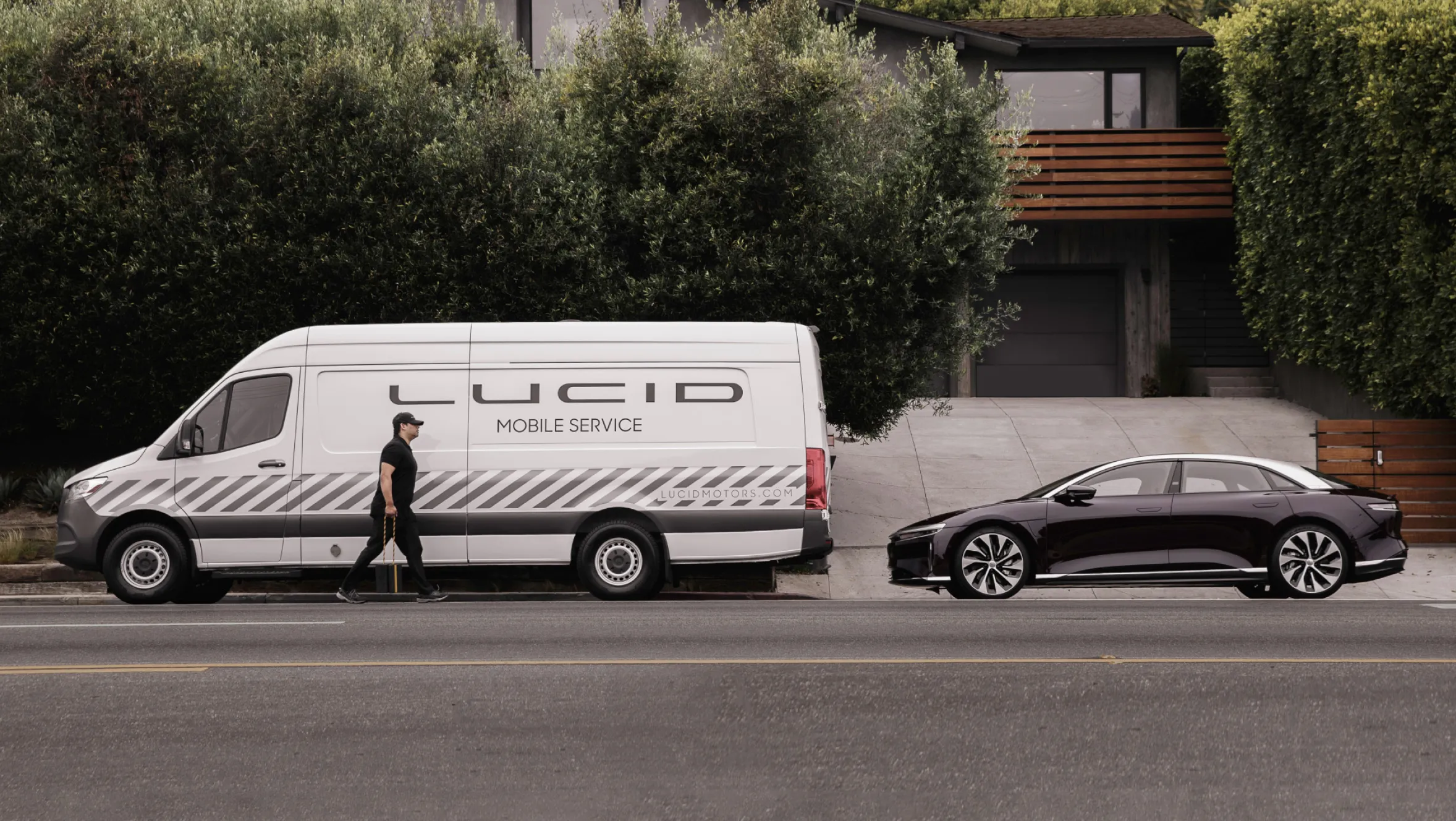 Remote diagnostics and repairs.
Using our state-of-the-art technology, we will be able to administer secure OTAs — or over-the-air updates. OTAs allow us to diagnose and sometimes even repair your Lucid from afar. And if you choose, anytime there is a software update, your car will conveniently update while you sleep, so you don't even have to think about it.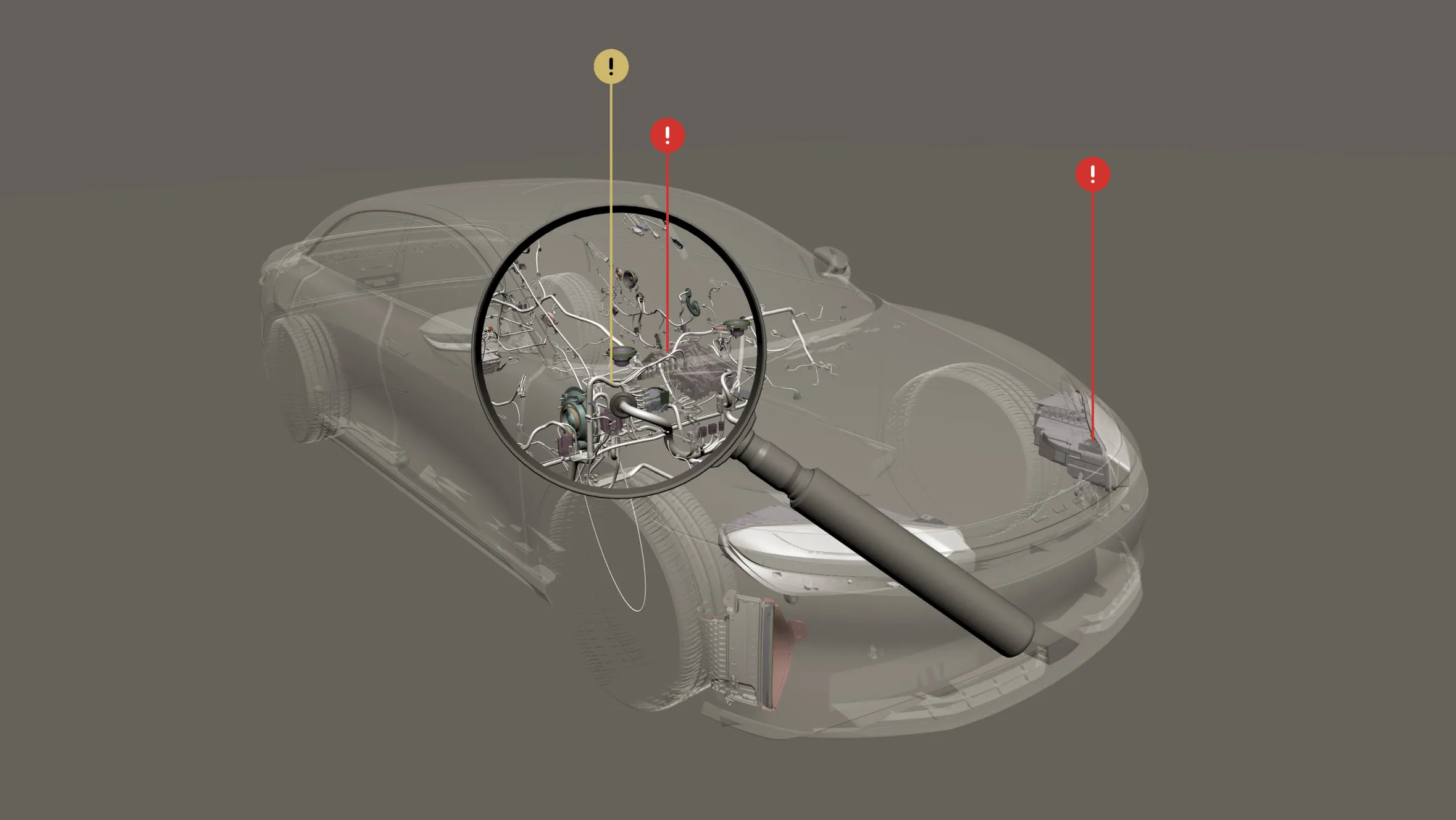 Life is unpredictable.
But Lucid Care is reliable. In the event of an incident, you'll never be on your own. Roadside Assistance with live support is available 24/7, 365 days a year.
If your incident is more serious, we'll transport your Lucid to the nearest service facility free of charge.* At that point, we can offer you a shared ride to your destination, a loaner vehicle, or work with you to get you back on your way as fast as possible. At Lucid, we will help take care of the incident quickly with as minimal disruption to you and your day as possible. Roadside Assistance is complimentary for your first 4 years or 50,000 miles (whichever comes first).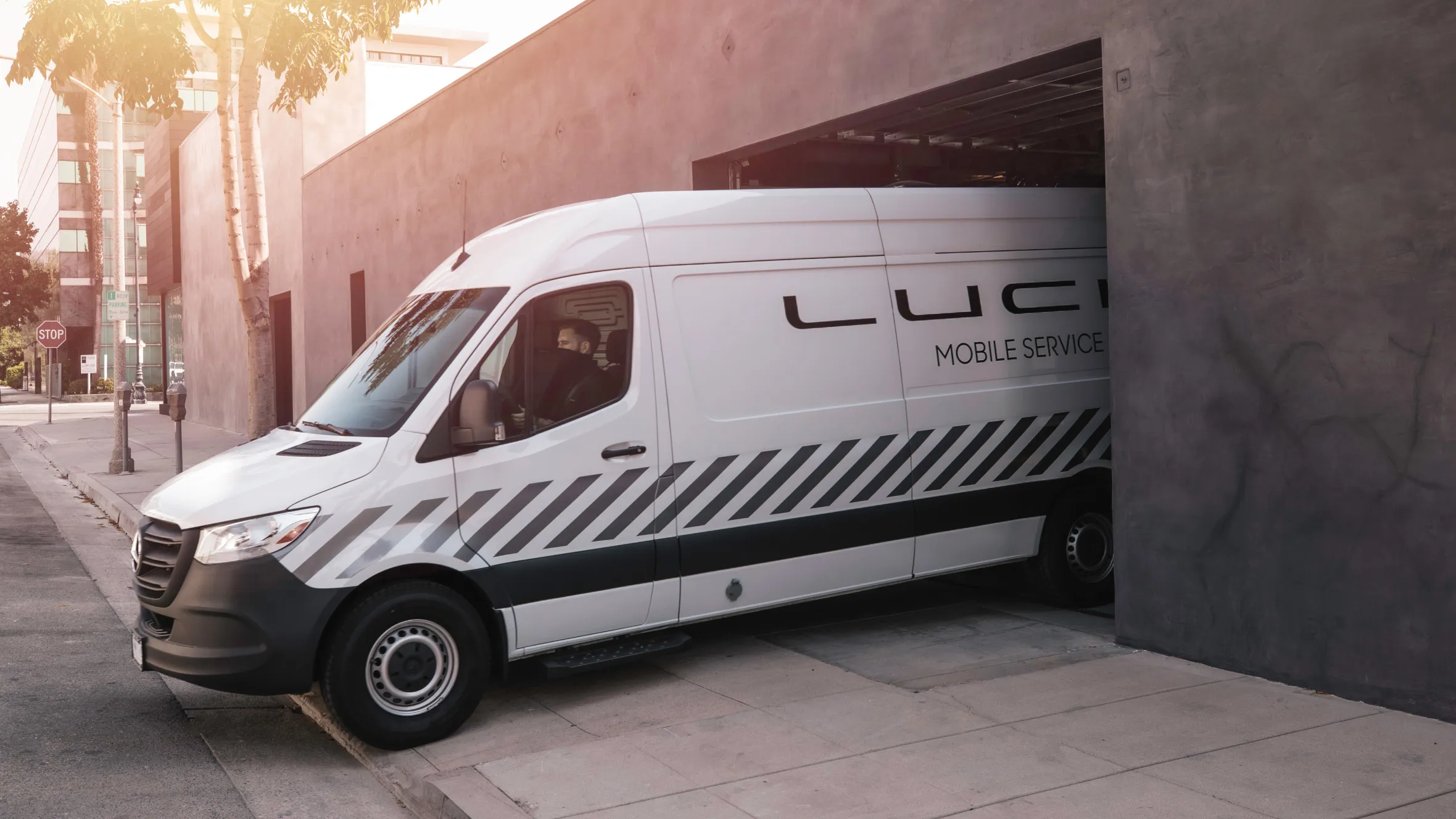 Top-notch technicians.
All of our technicians are Lucid employees, and specially trained and certified to work on your Lucid. Our service technicians are also equipped with our cutting-edge, proprietary augmented reality (AR) system to help properly diagnose and repair your vehicle easily, efficiently, and effectively.
Luxury service facilities and beyond.
If you prefer to bring your car in, or if we need to bring your Lucid in for additional work, we have a rapidly growing network of service and satellite service facilities located across the US and Canada, which will be available in major metro markets. Of course, our Lucid service centers aren't your average car service centers. They're high-end, sleek facilities that complement the caliber and quality of your Lucid.
For repairs, Lucid has established a network of certified body repair centers in major markets. These centers have been specifically chosen for their expertise in repairing high-end electric vehicles, as well as their ability to meet the Lucid Care standard of customer service.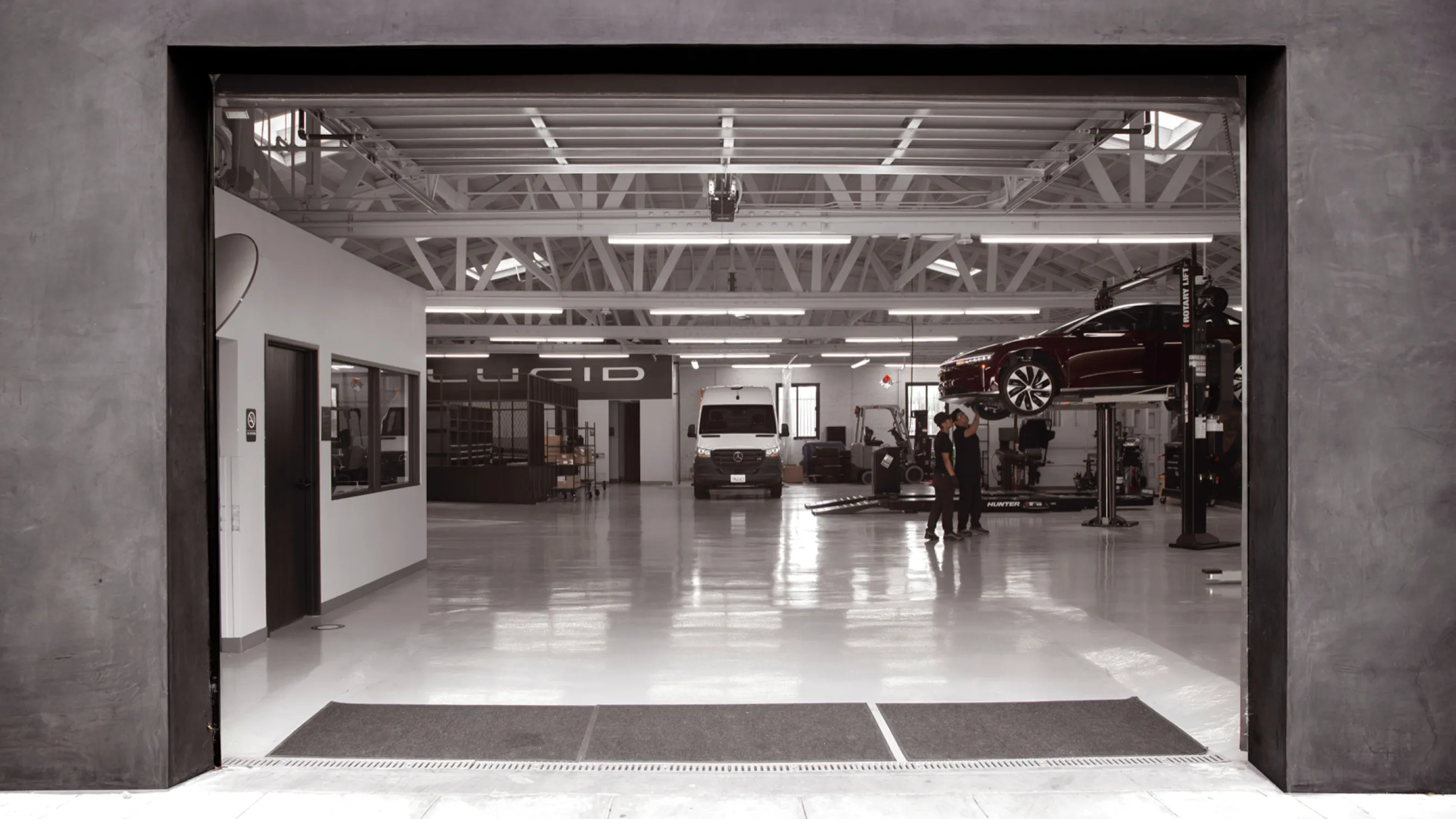 Lucid New Vehicle Limited Warranty.
The Lucid New Vehicle Limited Warranty** is considered, detailed, and designed to give you peace of mind. Every part of the Lucid Service and Warranty experience aims to be the smoothest and most seamless you've ever, and will ever, encounter.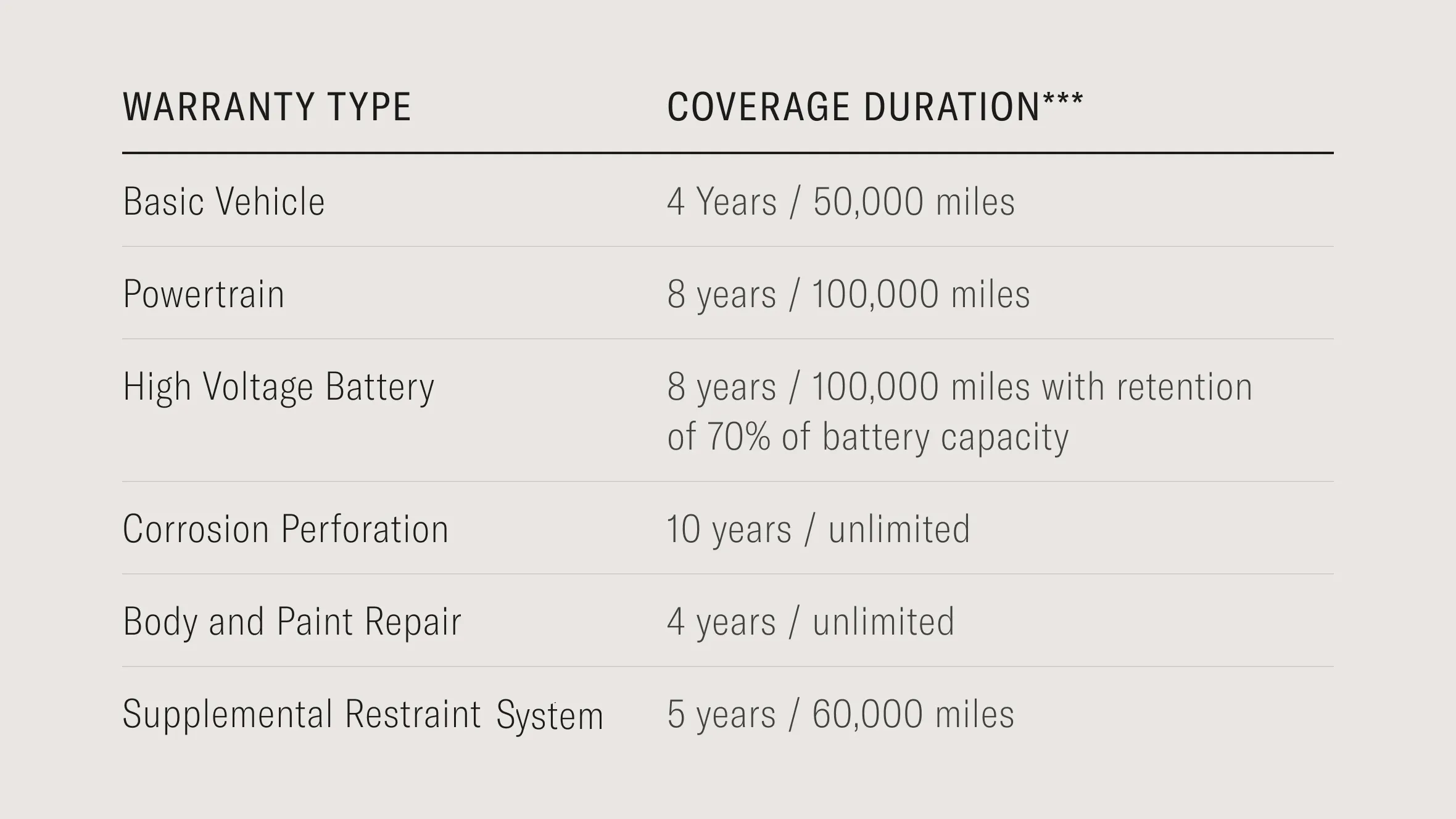 * In the continental US and Canada
** For further details, contact us at: lucidmotors.com/contact
*** Whichever comes first