Introducing our custom-designed immersive audio system: Surreal Sound.
With Dolby Atmos technology and 21 speakers, Surreal Sound makes for a next-level in-car audio experience.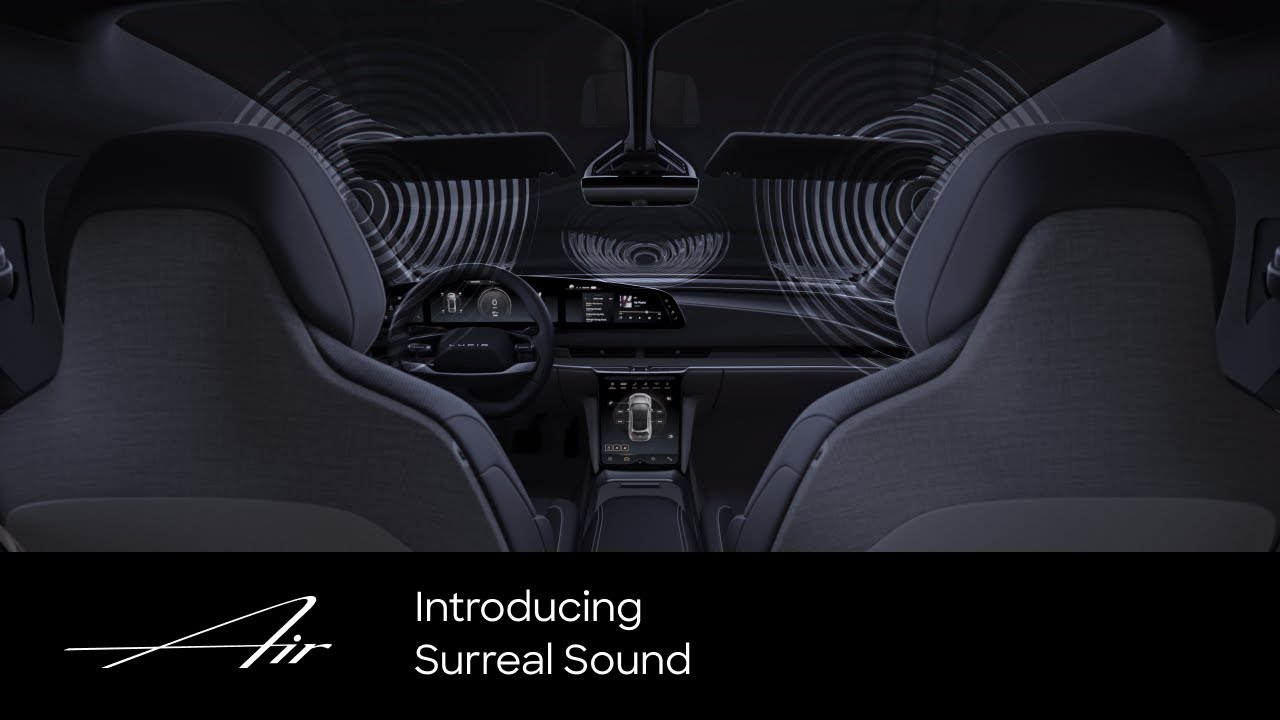 To further enhance the luxury in-car experience of Lucid Air, today we introduce Surreal Sound, our incredible immersive audio system. Along with being the world's first car to offer Dolby Atmos integration, it features state-of-the-art DSP architecture and 21 front, rear, side, and overhead speakers precisely positioned for powerful, nuanced, sound.
According to Senior VP of Design, Derek Jenkins, "The Lucid immersive system is really about this further evolution of dimension and depth. It's not only about front to rear or left to right. It's also up and down. That's what makes it truly unique."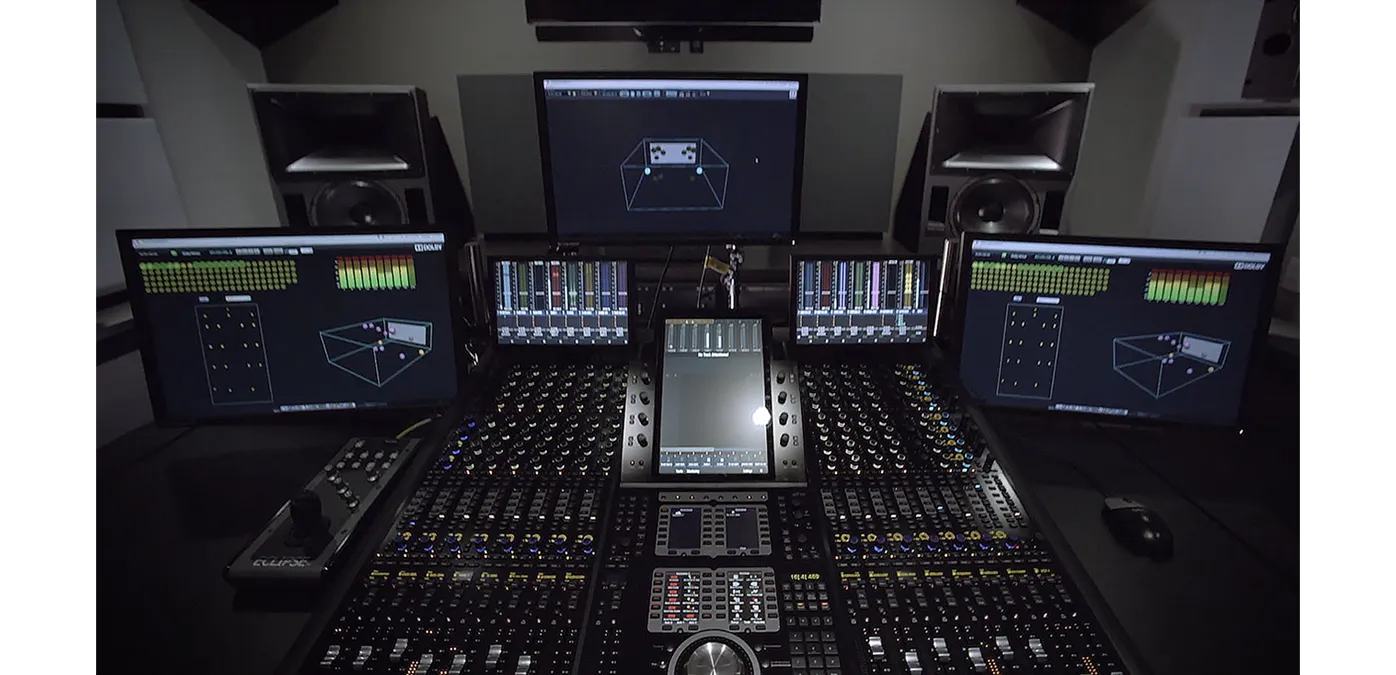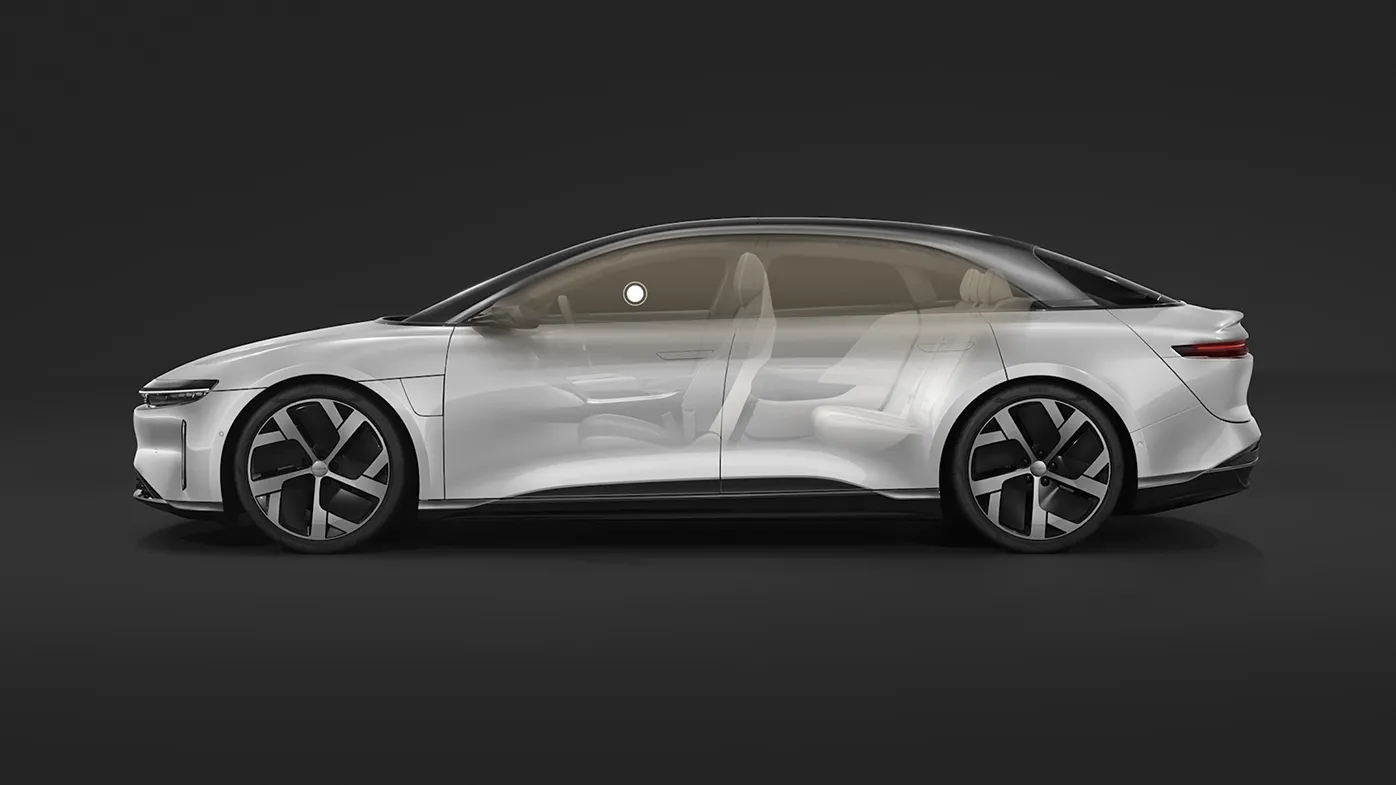 Jamming with Dolby
In creating the Surreal Sound system and experience, we collaborated closely with Dolby Labs to utilize their Atmos technology. "It was very obvious to us that Lucid was trying to do something different and trying to do something that was unique to the automotive experience." said Tim Pryde, Director of Music at Dolby. "The way that Lucid has approached the automobile very much resonates with Dolby's approach to experiences. We are creators creating things for other creators. With Atmos we're giving creatives a whole new way of thinking about audio to where they now just think about audio in space."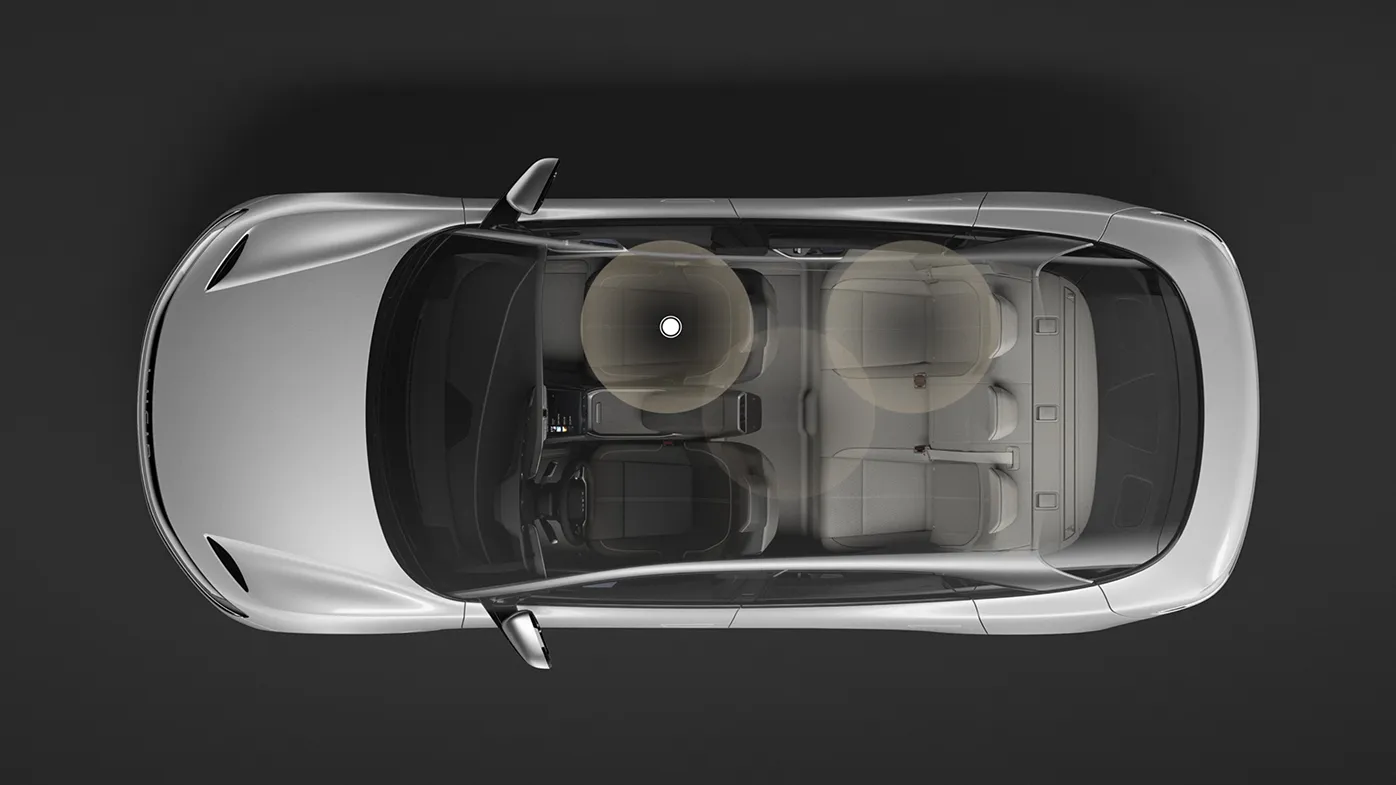 Entertainment and beyond
The crystal-clear, studio-quality immersive sound makes for an elevated listening experience. But Surreal Sound pushes innovation in other ways too. As Derek explains, "The other side of it goes beyond the music and more into the sounds that the car makes. So all of the signals, warnings, indicators, and how the car communicates back to you. We're able to control those sounds and design them to be immersive. For example, when we start up the car – it doesn't just come to life in front of you. It comes to life all around you."