First Drive for First Beta Prototype of Lucid Air
The Company Turns Out to Mark a Major Milestone on the Road to Production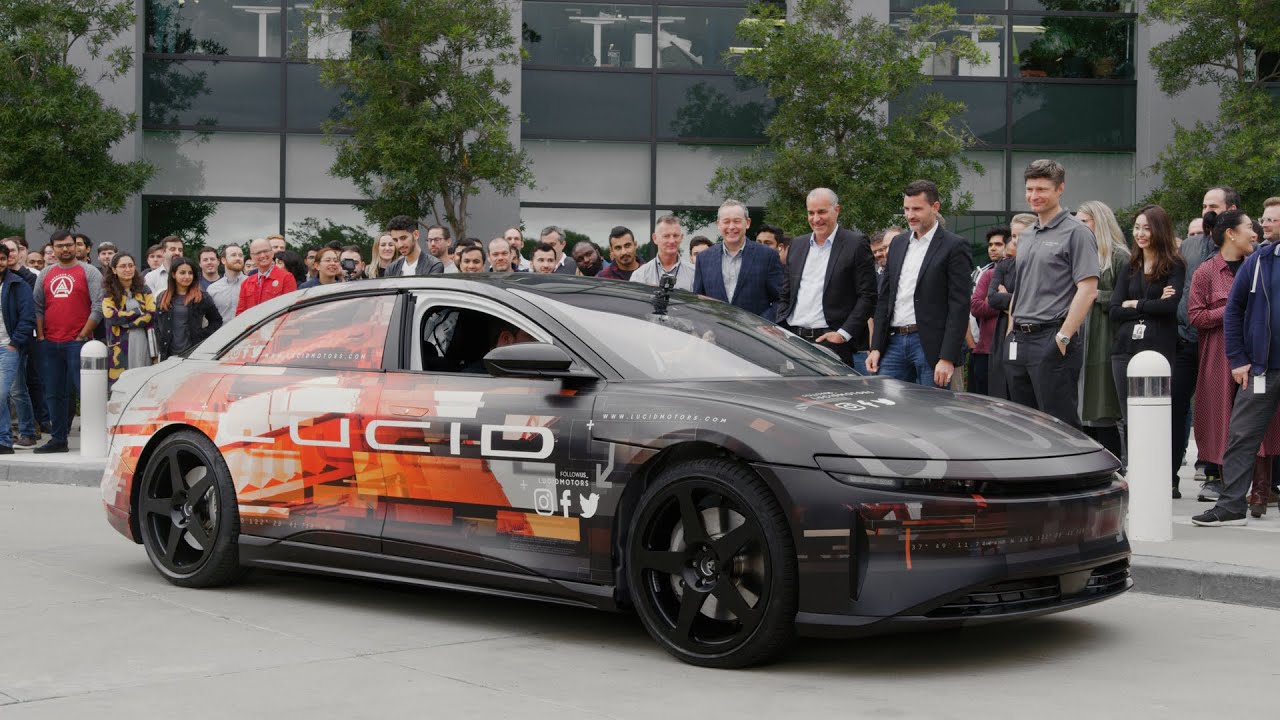 Our entire Lucid Motors team savored the moment as the first Lucid Air beta engineering prototype glided past on its inaugural drive in November. And with good reason. This represents months of collaborative work toward a prototype that is 95% production-representative.
While these second-generation beta prototypes share many of their design cues with the previous alpha series, their engineering has benefited significantly through continuous development. "This is a new generation of technology," noted CEO Peter Rawlinson. "It embodies all the advances of the last several years, and — in particular — our battery technology is now race-proven."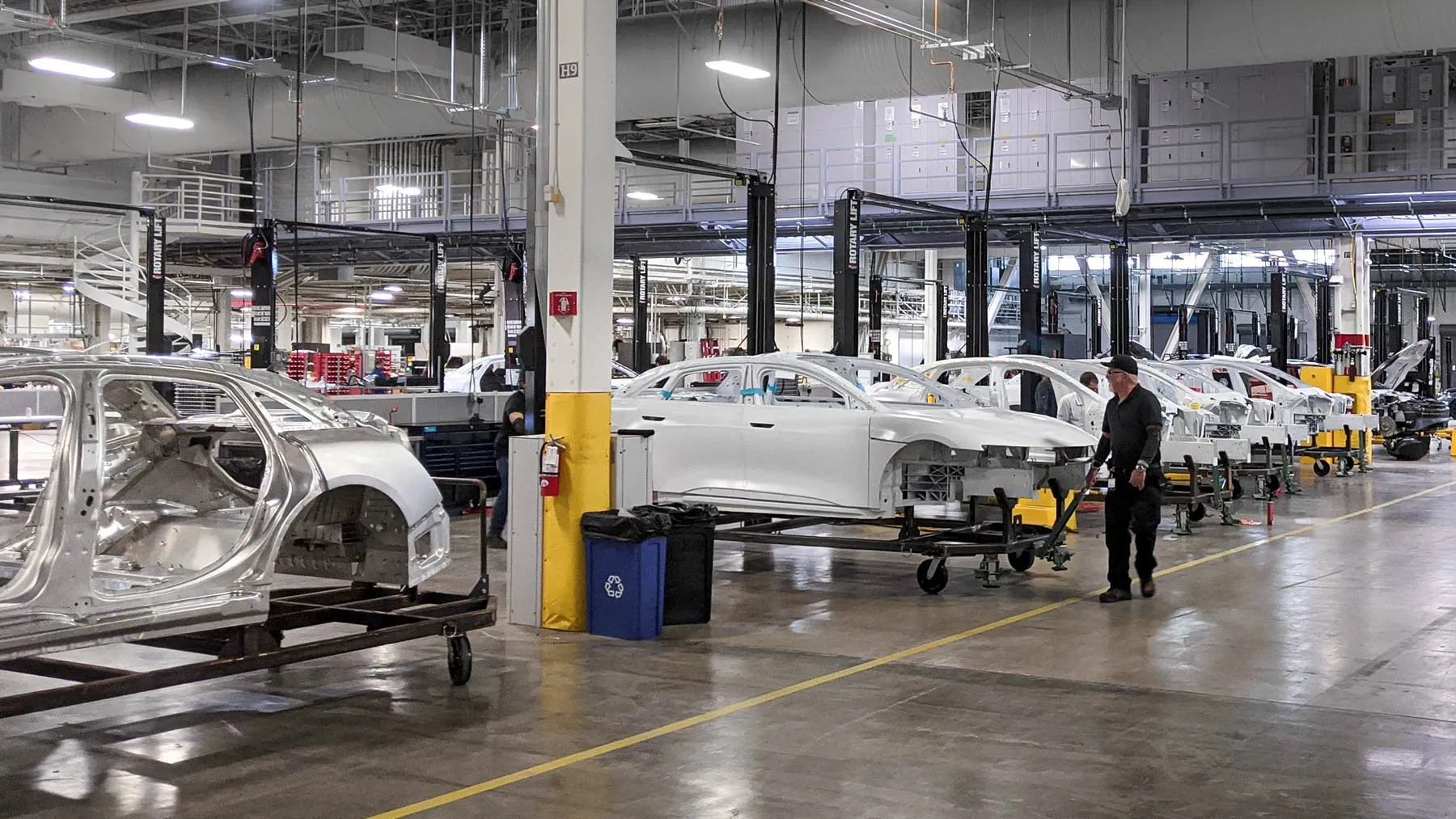 Seeing the first Air beta in motion was especially satisfying for employees since it was built at our Silicon Valley headquarters. Although the Lucid Air will be assembled at our future factory in Casa Grande, AZ, we're building these beta cars, including the actual aluminum body structures — 80 in total — right here in California. "This level of in-house construction is a logical yet unusual move," said Rawlinson. "I'm not aware of any other company on the West Coast with that degree of in-house capability."
The decision has plenty of advantages. For example, it enables us to control quality to exacting standards, accrue knowledge of assembly conditions, and compare laser scans and tolerance conditions with core digital data from CAD. We are also delighted to host our Arizona-based vehicle assembly associates, who are learning the build on-site so they can return and share their knowledge with teams at our manufacturing facility.
As we complete the full Lucid Air beta series build and put these prototypes through their paces, we'll share stories from their rigorous testing program. And production isn't far away, making this a good time to reserve your own Lucid Air.