Video: A Rare View of Lucid Air Beta Prototypes Parked Up
We Can't Wait to Get Back Out on the Road Again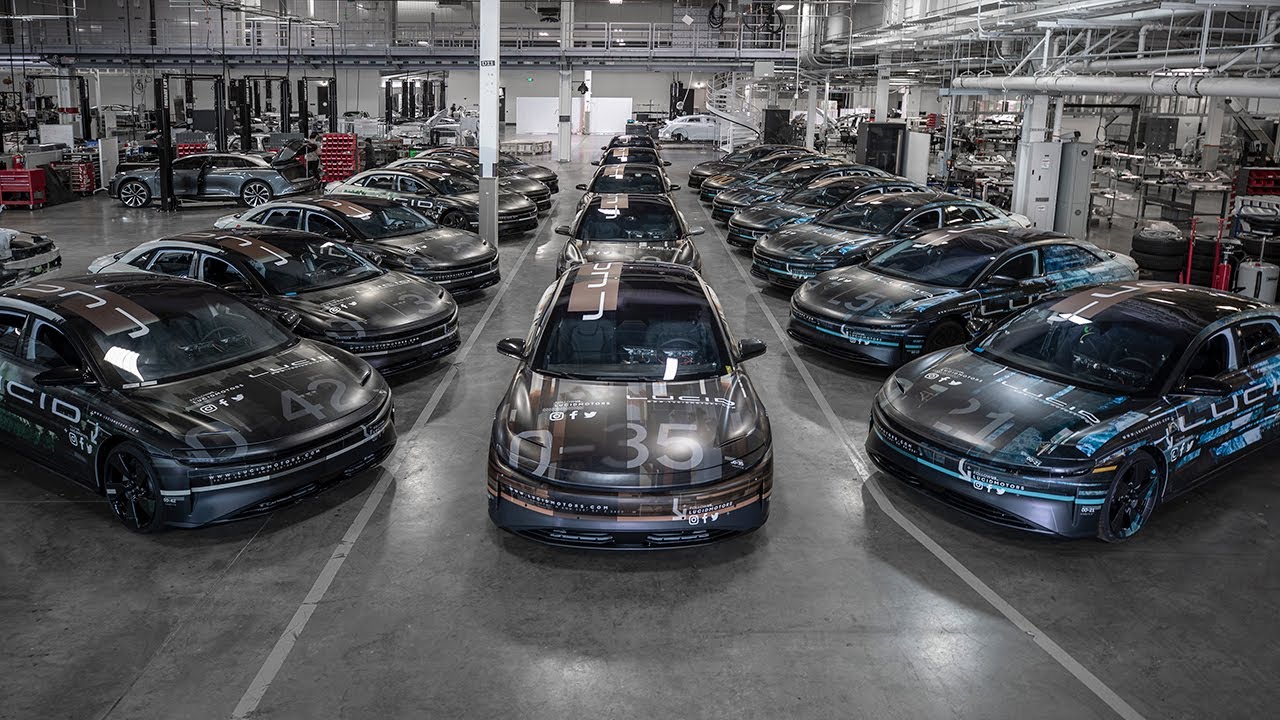 We have built over 40 Lucid Air beta prototypes — and are in the process of building dozens more — each with a designated purpose in our comprehensive testing program.
Normally, these vehicles would be racking up long-distance miles on the highway or circling a test track as we refine and validate the Lucid Air's advanced engineering and game-changing performance. Beta prototypes have, for instance, endured the frozen northern reaches of Minnesota for winter testing and shuttled between San Francisco and Los Angeles on a single charge — all in preparation for production at North America's first purpose-built EV factory in Casa Grande, AZ.
And while we wait to resume intensive road testing, we wanted to share this rare view of a portion of our Beta prototype fleet currently gathered at our Silicon Valley headquarters. You may notice the Beta prototypes are camouflaged in four distinctive wraps. See if you can make out the inspiration of the designs in the photos and video. And be sure to follow us on your preferred social channel, where we will soon share the inside story behind each of the camouflage designs.
If you have any questions, please contact sales@lucidmotors.com or call +1 844 367 7787.