Edna Gets an Upgrade
Testing Edna's New Inverter
It has been nearly two months since we last tested Edna on a closed course. If you recall from the last blog, we put out a call to the general public to run their cars next to Edna during our next outing. In the interim, Edna has had a few adventures away from the airfield.
In late August Edna was given a new look to honor her role as Atieva's renowned powertrain test van. We drove Edna and her new look to the annual gathering of car lovers on the Monterey Peninsula and put her on display in a few locations, including The Quail. Also on display were a couple of Atieva rear motor and gearbox assemblies and a virtual reality view of the body structure that will underlie the Atieva sedan. The virtual reality view included barely visible body panels and the complete powertrain for an all-wheel drive version of our sedan.
Edna has also been performing her normal testing routine in the Bay Area and we were able to snap a few photos from a recent journey around San Francisco. Driving in the city uncovered a few issues with control software related to hill starting and stopping that we will need to test again once the Alpha prototypes are available.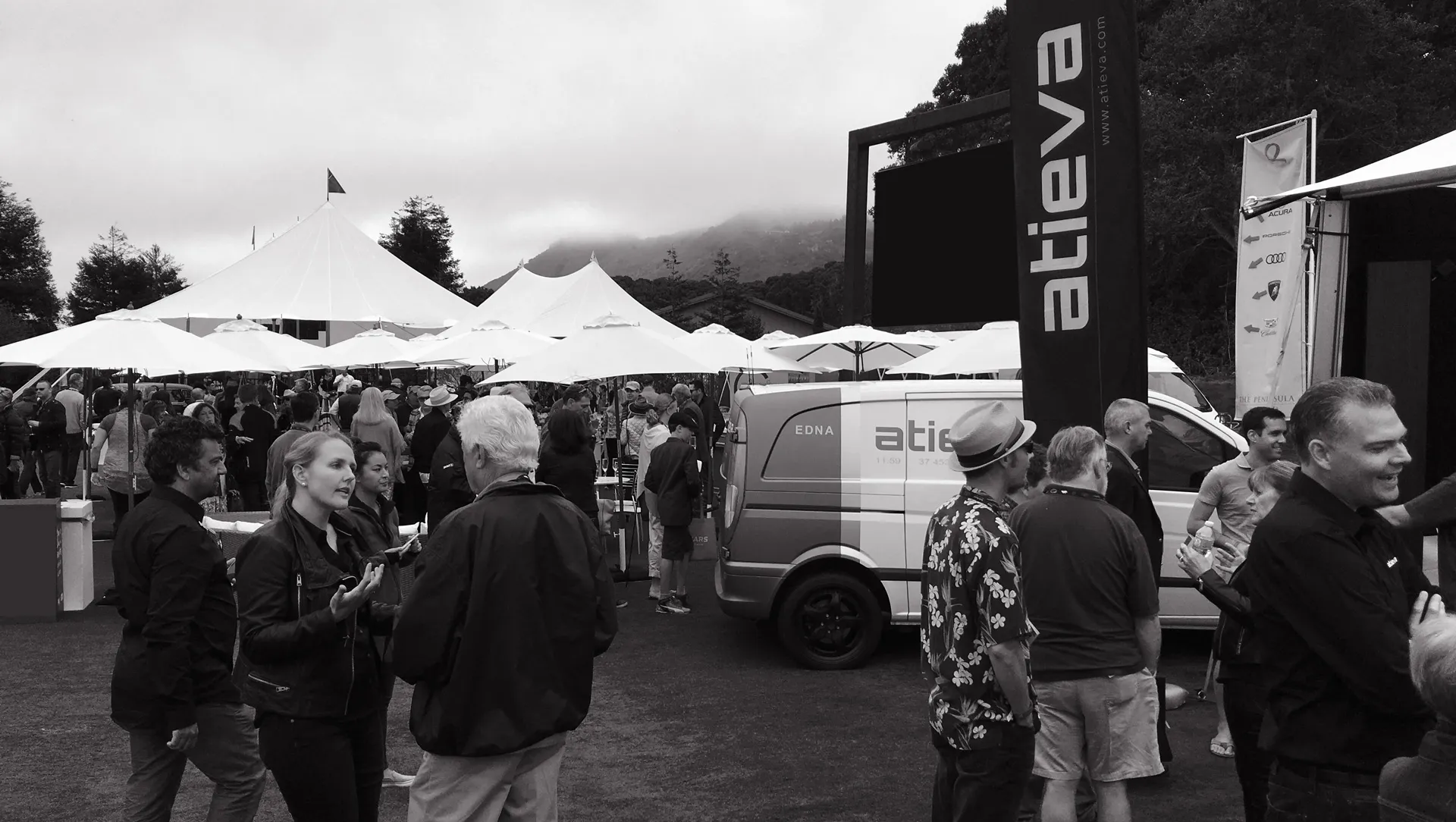 Last week we took Edna back to a closed course for testing along with a few of the people that raised their hands after the last blog. The purpose of this trip to the airfield was to test our newest inverter design (Inverter 3.0), recently installed in Edna. For those not familiar with the technology, a drive inverter at its core consists of a series of switches that convert the direct current (DC) stored in the battery into alternating current (AC) and send the electricity to the three phases of the AC induction motors in Edna. Inverter 3.0, besides being packaged much more efficiently than Inverter 2.0, is capable of transmitting 700 Nm (516 lb. ft.) of torque to the rear motor in Edna (vs. 600 Nm for 2.0).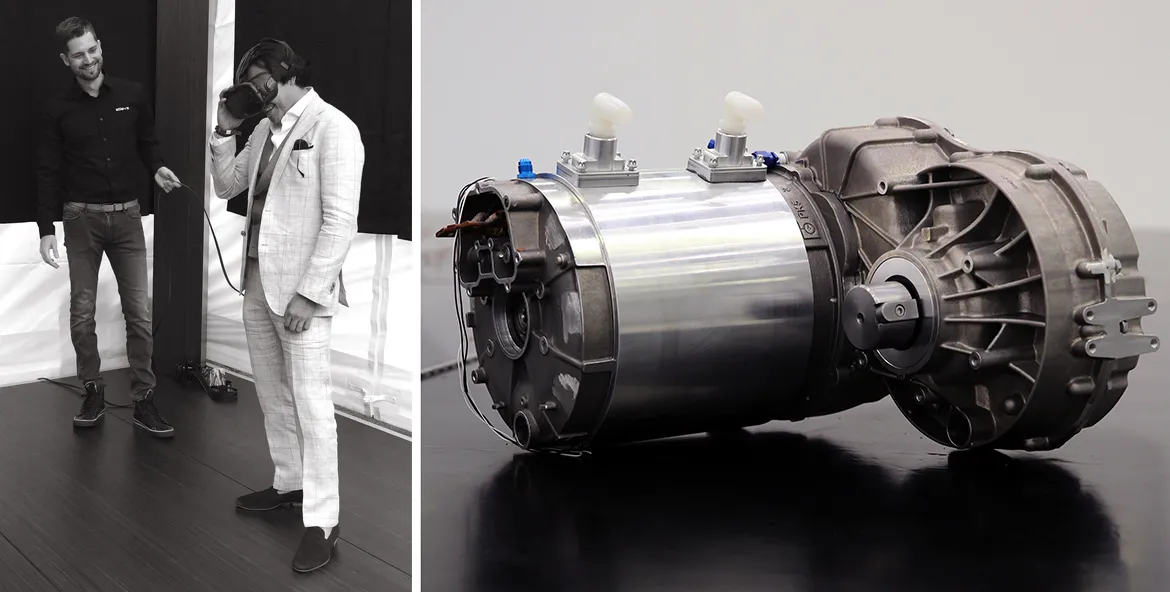 The testing also uncovered an issue in the control software that was not apparent in the lab. Particularly over 60 mph Edna didn't deliver the torque we expected based on the increased current producing capability of Inverter 3.0, resulting in no improvement to Edna's ¼ mile time of 11.3 seconds. The test session achieved the desired outcome of uncovering issues that can only be seen in real cars performing real tests. Looking at the data, it was found the issue was due to a control algorithm with parameters that needed further tuning. Atieva engineers are hard at work on the solution and are planning on returning to the track soon.
We would like to thank everyone that brought cars to test alongside Edna. Crows Landing is a long haul for most and it was a hot day of testing. The Atieva team very much enjoyed spending the day with you all and we are thankful for your willingness to share your cars and your time with us.

Edna, our powertrain test vehicle, was built between July and October 2014 in the old Atieva lab in San Carlos, CA. The team needed a driving vehicle to begin confirming computer simulations and lab testing. We decided to use the Mercedes-Benz chassis W639 Vito for the following reasons:
It is a van, so it is much easier to package, install and access the battery pack while protecting it from the elements
It is relatively light for a van
It has an independent rear suspension
It is available in all-wheel drive
We bought the van from a used car lot in Germany and then imported it to the USA. Upon receipt we spent 3 weeks identifying the Controller Area Network (CAN) messages and how to keep the vehicle functioning properly after removing the Electronic Control Units from the stock powertrain. Once this was resolved we removed the 4-cylinder diesel engine, the transmission and differential, the fuel tank and the exhaust line. We then installed our own powertrain (motor, battery pack, inverter, motor controller, vehicle controller, battery controller, junction box) and new cooling system (tubing, pumps, temperature sensors, fans) and wiring.
We then flashed our control software on our controller boards and started testing! Edna started with just one motor on the rear axle and was capable of a 5.1 second sprint to 60 mph.
Through a series of major and minor upgrades to physical parts and software controls we have been able to improve Edna's 0-60 mph time to 2.74 seconds.
The first major upgrade was made in December of 2015 when we added a motor to the front axle and made the van all-wheel drive. The battery pack was upgraded at the same time with cells that could deliver more power. That upgrade brought the 0-60 time to 3.08 seconds.
But it wasn't until we updated the drive inverter to version 3.0 for the most recent test that Edna achieved her current personal best. Continued adjustments to Edna's software will likely improve this even further, but Inverter 3.0 is likely her last significant upgrade. Alpha prototypes will be here soon and all shall become clear.