Epic Testing: The Beta Prototype Testing Program
Watch Us Validate the Lucid Air's Powertrain, Calibrate Ride and Handling — and Challenge 400-Mile Range in Testing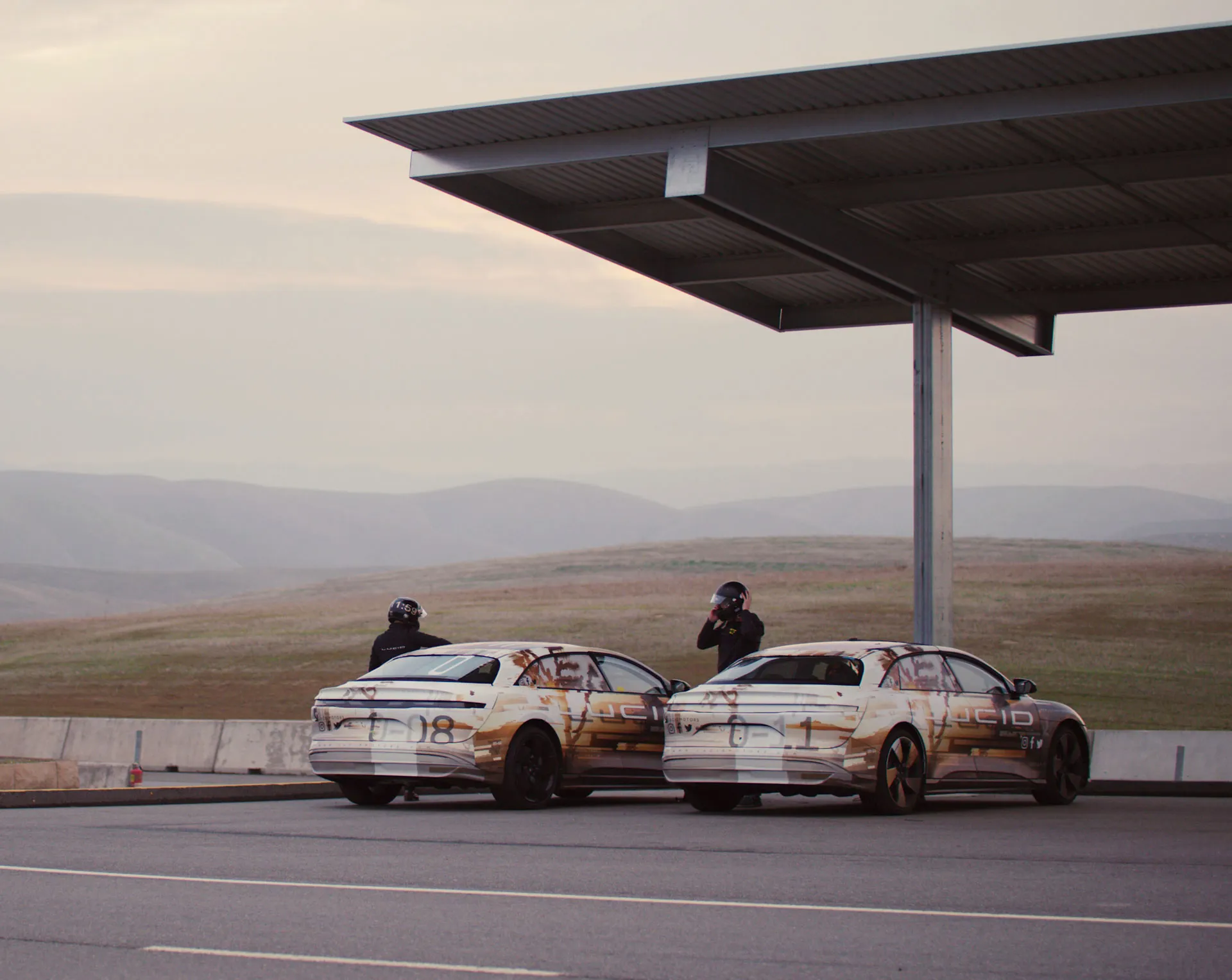 We're working to create the world's most advanced electric car. And it's time to validate all the performance we've engineered — including an electric driving range that challenges the 400-mile mark.
As we build no fewer than 80 beta prototypes at our Silicon Valley headquarters, each is designated for a specific purpose in preparation for the start of Lucid Air production at the end of the year. Beta prototypes will be exhaustively tested — on the track and public roads, and throughout the year in extreme conditions from summer to winter. And we're ready to start sharing exclusive, behind-the-scenes video of these production-representative Lucid Airs in action.
The first update in this series takes you to the track for a variety of testing programs, one of which makes big efficiency news in our mission to provide more than 400 miles of real-world electric driving range.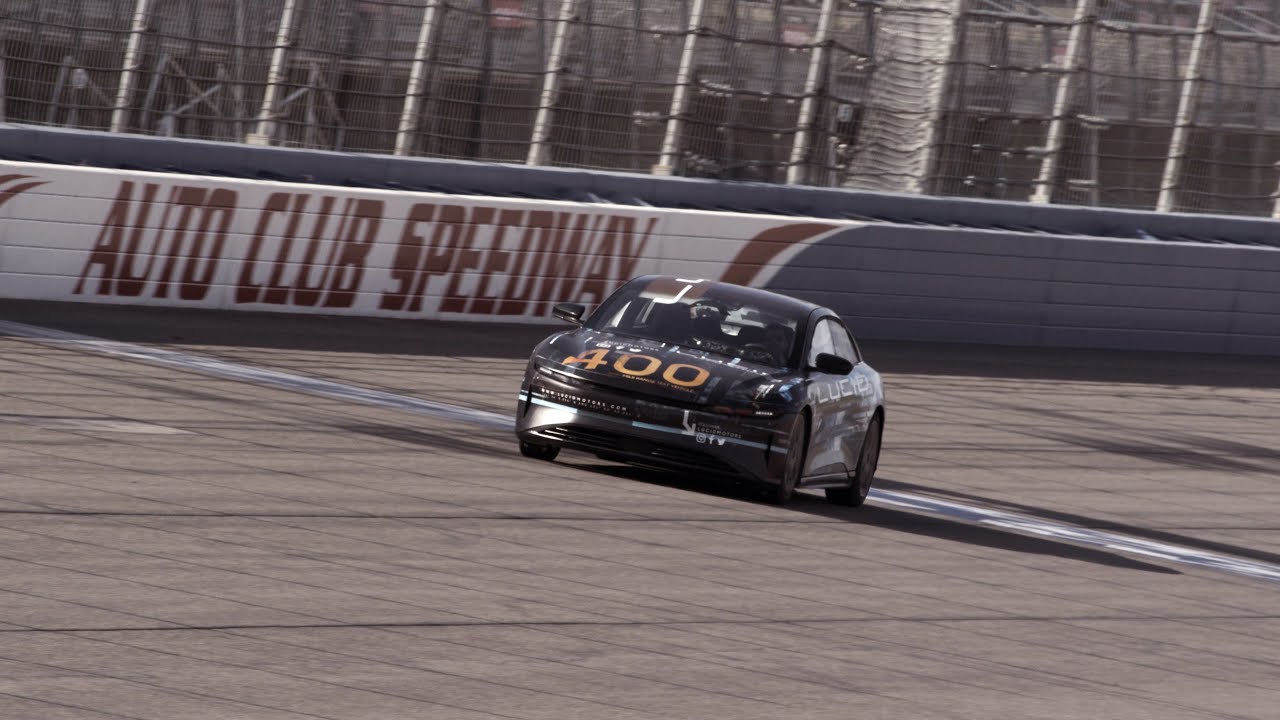 This video starts at the NASA Airport and Testing Facility in Crows Landing, CA, where we used Beta 1 and Beta 5 to test and validate major powertrain advances in our beta prototypes — analyzing performance and efficiency with increased power and torque levels, measuring durability, and testing range.
We then traveled to the Thunderhill Raceway Park in Willows, CA, where we continued to refine damper performance with Beta 8 by observing its performance on imperfect pavement. Thanks to an advanced algorithm, there's no need to compromise the ride comfort of a luxury sedan while still providing the sharp handling of a sports sedan — dampers can soften to absorb a bump then immediately stiffen to control rebound.
With Beta 11, meanwhile, we calibrated steering geometry that's carefully engineered for maximum feel. And the Lucid Air driver will be able to tailor steering to personal taste, using drive modes to make it as sporty or luxurious as desired.
Finally, it's on to the Auto Club Speedway in Fontana, CA, where Beta 9 traveled over 400 miles on a single charge at highway speeds. This was an encouraging result — and we believe the Air will perform even better in real-world conditions off the track.
There's much more to come — so stayed tuned for more testing updates and results in coming months.
If you have any questions, or want to reserve your own Lucid Air, please contact sales@lucidmotors.com or call 844 367 7787.