Sneak Preview of the Production Lucid Air
Reservation Holders See the Dream Edition Almost Two Months Before Its Global Reveal
The evening before Valentine's Day, we hosted an exclusive reservation holder preview called Love Is in the Air. Our guests not only saw the production Lucid Air Dream Edition nearly two months before its global reveal in New York this April — they were also the first to experience the new flagship Lucid showroom at our Silicon Valley headquarters.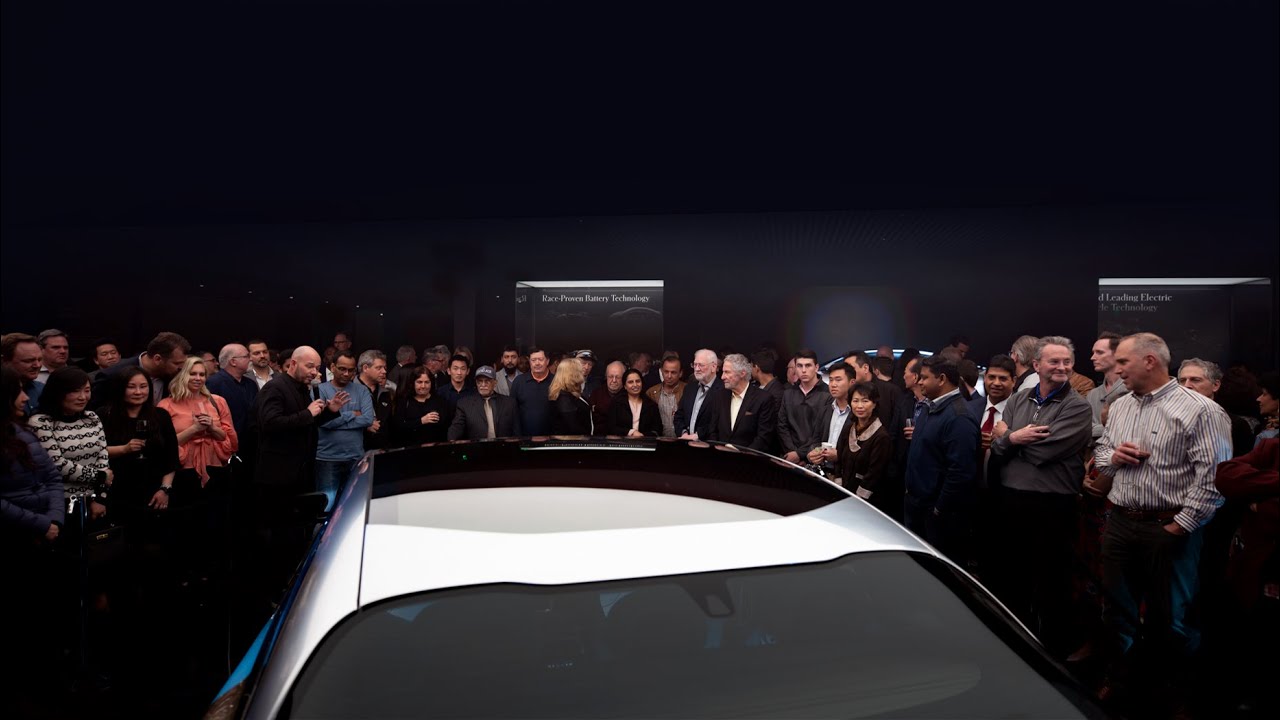 In his greeting, CEO Peter Rawlinson said, "This evening I hope that you will come away with the care and attention to detail, and the craftsmanship, and the sheer love that has been lavished on the Air."
He discussed the car's race-proven technology — all developed in-house — and how exhaustive testing of beta prototypes has started validating the performance we've engineered. Most notably, the Lucid Air has been challenging the 400-mile range barrier, both on the track and in real-world drives between San Francisco and Los Angeles.
He also shared significant progress in the construction of our Casa Grande, AZ, factory, and outlined plans for our sales and service network in North America, expanding later to Europe and China.
Rawlinson then unveiled the production Lucid Air in a special color chosen especially for the Dream Edition. "We called it the Dream Edition for you because you dared to dream with us," he said.
We will continue hosting exclusive events for Lucid Air reservation holders starting in the spring and throughout the summer. You can receive invitations with a fully refundable $1,000 reservation for your own Lucid Air.
If you have any questions, please contact sales@lucidmotors.com or call 844 367 7787.