Video: CEO Peter Rawlinson Tours Our Future Factory in Arizona
We Will Complete Construction and Begin Lucid Air Production Later This Year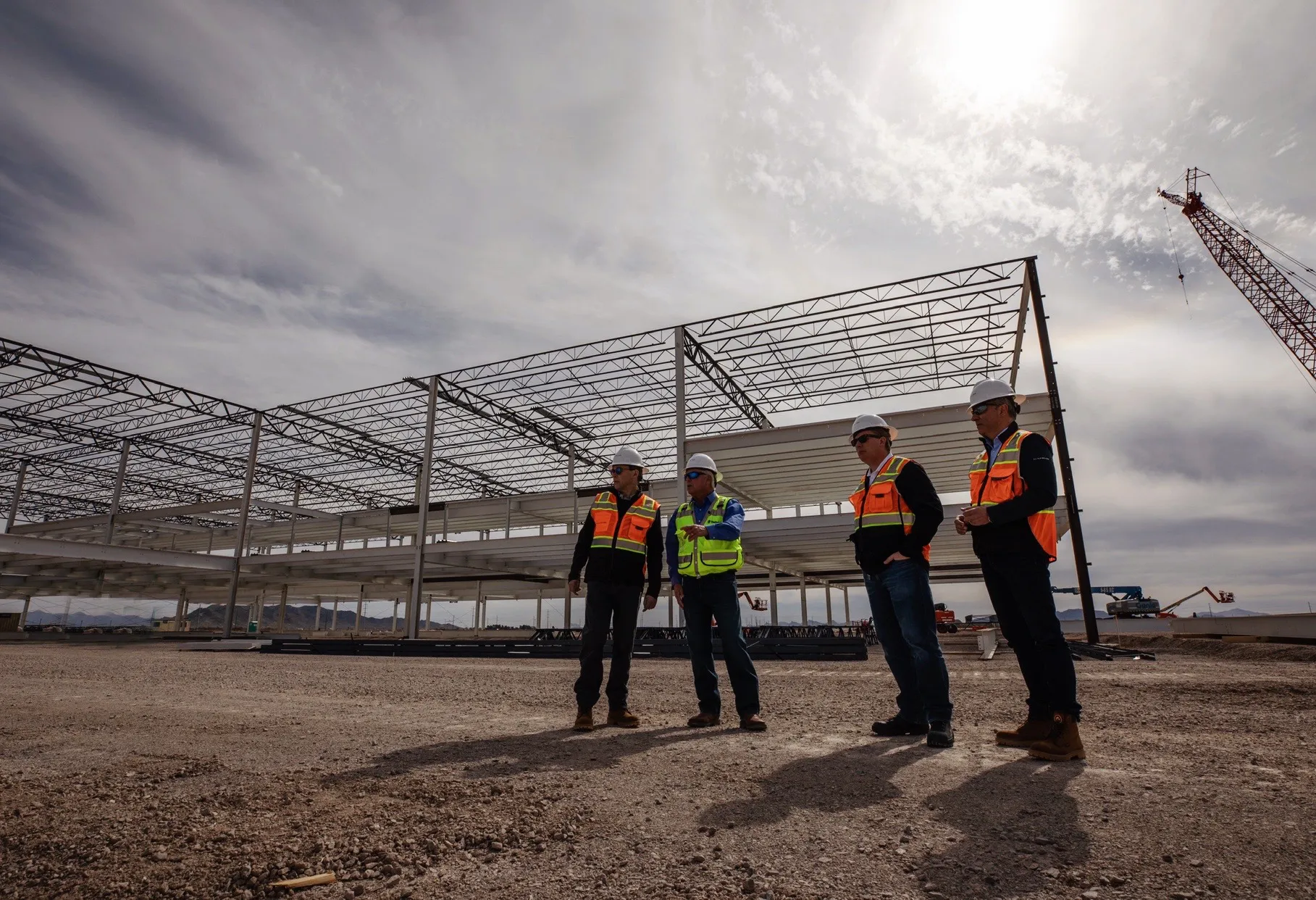 Just a few months ago, we broke ground on our Casa Grande, AZ, factory and celebrated our long-term commitment to Arizona with Governor Doug Ducey of Arizona and Governor Claudia Pavlovich of Sonora, Mexico. We've kept construction of the factory's first phase right on schedule — and CEO Peter Rawlinson was able to see significant progress during a recent visit.
The steel structure is 70 percent finished, and we get closer to completion by an average of 2.5 percent each day.
We will use 67,400,000 pounds of concrete and 11,353,800 pounds of steel in 4,316 prefabricated pieces to build the factory.
"This purpose-built factory will serve our needs precisely because — as with the Lucid Air itself — there were no constraints on designing it exactly as it should be," said Rawlinson. "Seeing these vast, multistory structures rise according to plan confirms that we are indeed on track to begin production here later this year."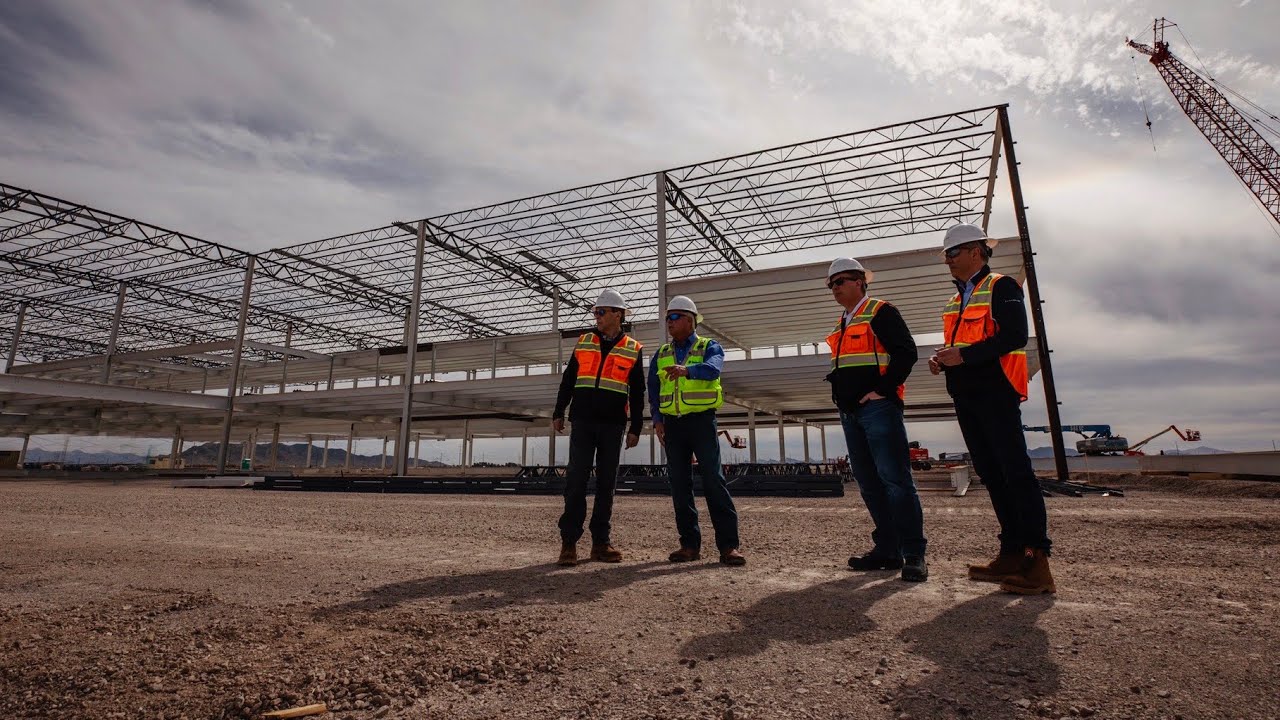 We'll also be ready to start building the Lucid Air with a talented team of production experts once we complete the factory. Assembly associates from Arizona are currently at our Silicon Valley headquarters building the production-representative beta prototypes we're exhaustively testing and refining processes that enable a smooth transition as we start factory production. They will take everything they've learned about manufacturing the Lucid Air back to Casa Grande. There's much more to come, so stay tuned for factory updates throughout the spring and summer. If you have any questions or want to make your own fully refundable $1,000 Lucid Air reservation, please call 844 367 7787 or contact sales@lucidmotors.com.